Currently Reading:
Communities In Schools of Key Peninsula Led by Lutes
Communities In Schools of Key Peninsula Led by Lutes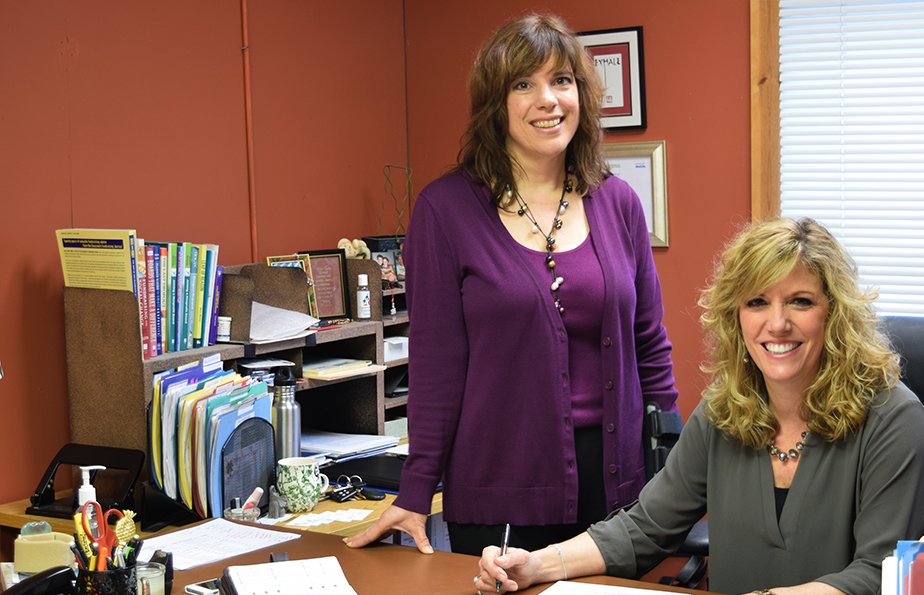 February 23, 2015
By Zach Powers
PLU Marketing & Communications
LAKEBAY, WASH. (Feb. 23, 2015)—Communities In Schools is a national chapter organization working in 27 states to help create solutions for K-12 school districts.
In partnership with public schools facing the greatest dropout challenges, CIS chapters work to generate and coordinate resources and volunteers on behalf of public schools to help struggling students get back on track.
CIS of Key Peninsula is led by two Pacific Lutheran University alumnae: Executive Director Colleen Speer '85 and Program Director Laurel Shultz '91.
"Our mission is to surround students with a community of support, empowering them to stay in school and achieve in life," says Speer.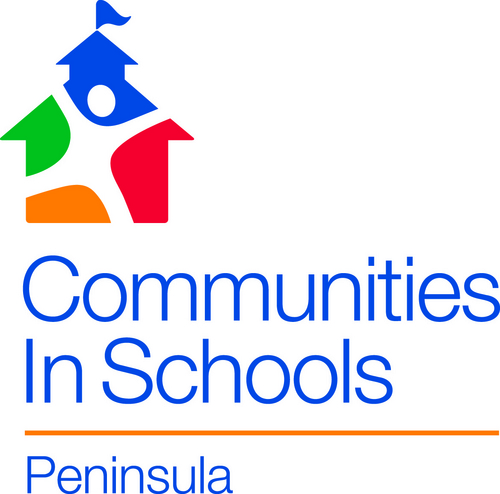 CIS of Key Peninsula manages a team of staff, educators and 140 volunteers delivering a variety of programs and services in 10 out of the Peninsula School District's 15 schools.
Both Speer and Shultz are motivated by their organization's unique opportunity to make a positive and profound difference in the trajectory of Peninsula-area students.
"The most gratifying part of our work is knowing that what I do 'behind the scenes' is making a difference in children's lives," says Speer, who has spent her entire career working for nonprofits, previously serving at the American Lung Association of Washington, United Way of Pierce County and the Tacoma Community College Foundation.
"There is a great sense of accomplishment in working as a team along with dedicated educators to provide positive learning experiences for children and youth in need of extra academic and social/emotional support," explains Shultz. Prior to joining CIS in 2006, Shultz served in a variety of public education positions, including as teacher at Peninsula and Henderson Bay High Schools, the Peninsula School District liaison for the home-school program and a drop-out prevention specialist.
"We see tremendous growth in the students referred to our programs," continues Shultz. "For example, last year students enrolled in our reading programs improved on average by one full grade level, and for math students the average improvement in scores was 33 percent."
Speer has served as the Executive Director of CIS of Key Peninsula since 2003. She says the growth of the chapter during her tenure that she is most proud of is the expansion of its in-school reading program. "We had one reading program at Vaughn Elementary in 2003, and we now have programs and services in 10 of the 15 schools in our district."
Speer and Shultz say CIS of Key Peninsula, as well as chapters all over Washington State, is always in need of new volunteers and new contributors. "We can always use volunteers in our after-school programs to help struggling students keep up with their peers, and we can always use additional funds to help sustain the work we are doing," says Speer.
In addition to being PLU alumnae, Speer and Shultz have many family ties to PLU: Speer's husband, Robbie Speer, graduated from PLU in 1983 and was a member of PLU's first national champion football team in 1980. Her daughter, Carli Tachell, graduated from PLU in 2011. Shultz's daughter, Haley Shultz, is currently a freshman at PLU.
To learn more about CIS of Peninsula, sign up to volunteer or donate, please visit www.peninsula.ciswa.org. For a glossary of CIS chapters in Washington State, please visit www.ciswa.org.