Currently Reading:
PLU Selected for Tacoma Public Schools' Community Partner Award
PLU Selected for Tacoma Public Schools' Community Partner Award
May 7, 2015
By Sandy Deneau Dunham
PLU Marketing & Communications
TACOMA, Wash. (May 7, 2015)—Pacific Lutheran University has been selected as the recipient of Tacoma Public Schools' Gold Star Community Partner Award for May 2015.
The awards, instituted this academic year by the TPS Partnership Office, recognize and thank partners who go above and beyond in supporting student success.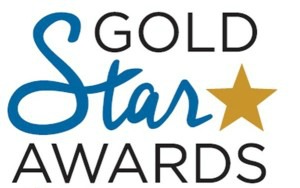 "In recognition of an investment of time, talent and resources for TPS students, families and staff, the Gold Star Community Partner Award signifies honor and thanks to a community partner who has made a difference by doing what is best for kids," said Amanda Scott-Thomas,Tacoma Public Schools' director of Community Partnership, Academic Equity & Achievement. "TPS chose to honor PLU for consistently partnering and investing in the education of our children and youth—whose future, in turn, will affect the quality of life in the entire Tacoma community. Pacific Lutheran University and Tacoma Public Schools sustain a history of working together in numerous ways to strengthen, promote and support the academic achievement of young people. PLU contributes a tremendous amount of staff and university resources to TPS that support student success and help build a college-going culture for students and families."
PLU's long-standing partnership with Tacoma Public Schools takes several meaningful forms.
"We have a deep commitment to 'early outreach' by being present in many of their middle and elementary schools, connecting with students to spread the college-going message," said Melannie Denise Cunningham, PLU's Director of Multicultural Recruitment. "We make college real to the students by providing creative opportunities for them to connect with current PLU students to understand what college is like."
For example, Cunningham said:
Through Teach 253, PLU works with Mount Tahoma and Lincoln high-school students on career exploration as part of a statewide effort to recruit teachers of color.
The Manitou Park Elementary School fifth-grade choir performed in Chapel at PLU last year and returned on April 17. "For many, this was their first time on a college campus, and they sang alongside our University Choir and learned that they could sing in college," Cunningham said. "They made that 'connection.'"
Current PLU students visited Jason Lee Middle School recently to talk about their journey as scholars and offer the seventh- and eighth-graders tips on what it takes to get to college.
PLU produced a #ReachHigher White House video that showcases Mount Tahoma students.
PLU has awarded two Tacoma students a new endowed scholarship, The Ostenson Leadership Award, focused on increasing the number of African Americans in the Natural Sciences at PLU.
"PLU has worked on the grassroots level for many years in all of our high schools, and many of our middle and elementary schools, helping Tacoma students become college-bound," Scott-Thomas said. "PLU did not hesitate when agreeing to host TPS parents in our first College Tours for Parents this spring—the access to PLU staff, college preparation information and customized support for our families was incredible and invaluable."
As territory manager for Tacoma Public Schools, Cunningham will accept the award on behalf of PLU at the TPS Board meeting on May 28.