Currently Reading:
The 2015 PLU Celebration of Leadership
The 2015 PLU Celebration of Leadership

May 12, 2015
TACOMA, WASH. (May 12, 2015)— The 2015 Celebration of Leadership recognized students who live lives of thoughtful inquiry, service, leadership and care while empowering their peers to do the same.
On Monday, May 11, the Division of Student Life welcomed PLU faculty, administrators, staff and students to Chris Knutzen Hall to celebrate the contributions of student leaders who have excelled academically and made a difference through their leadership and service at PLU and in their communities.
Students were nominated by PLU faculty, staff and their peers and nominations where reviewed by a selection committee who made recommendations to the Vice President for Student Life and Dean of Students.
All photographs by PLU Photographer John Froschauer.
Pinnacle Award Winners
Celebrates graduates who have demonstrated sustained, exceptional leadership and service in the co-curricular life of PLU, enriching the campus and the communities of greater Tacoma.
Amanda Brasgalla, Carly Brook, Jazmyn Carroll, Taylor Cox, Mackenzie Deane, Amy Delo, Emily Everson, Andrew Larsen, Lauren Mendez, Ditte Rasmussen, Miguel Smith, Riley Swanson, Jess Tveit, Amy Wooten, Shunying Wang  (Award winners not listed in photographic order.)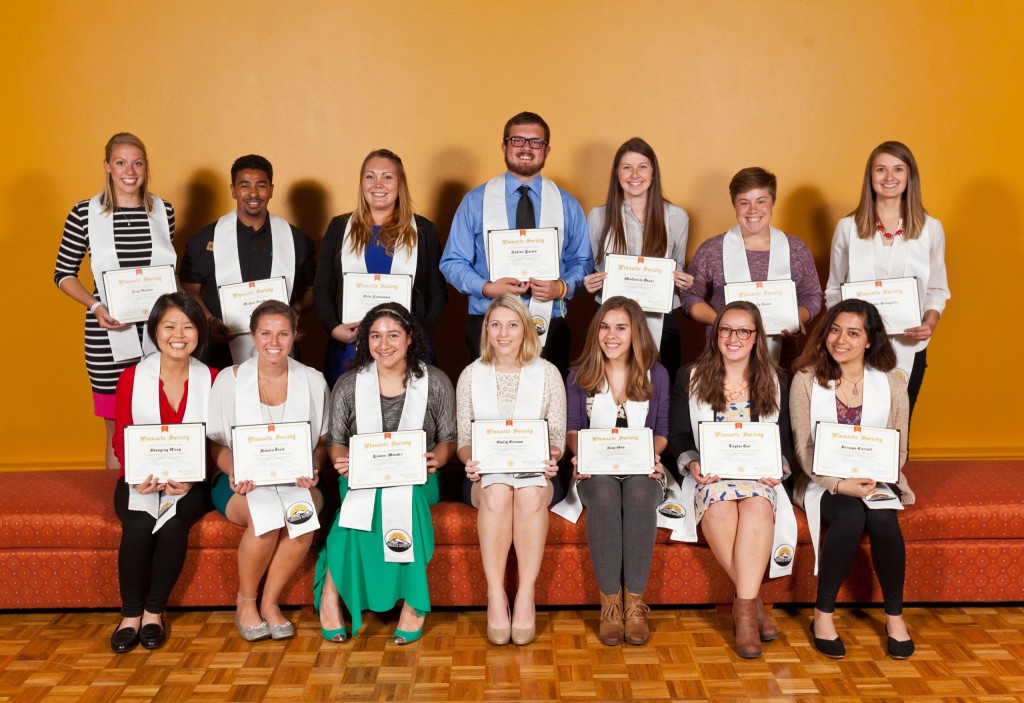 Ubuntu Award Winners
Honors graduates who have demonstrated leadership and participation in campus and community activities that demonstrate the fundamental value of leadership and care for others.
Andrew Allen, Dani Andrews, Sam Angel, Olivia Ash, Leah Butters, Emma DaFoe, Ariel Esterbrook, Anne-Marie Falloria, Naomi Forward, Aubrey Frimoth, Nomium Gankhuyag, Elizabeth George, Christina Hayes, Mitchell Helton, Gregory Hibbard, Nicole Jordan, Evan Koepfler, Kevin Long, Gavin Miller, Isaac Moening-Swanson, Johanna Muller, Aiko Nakagawa, Thea (Clara) O'Brien, Hallie E. Peterson, Avelon Ragoonanan, Allie Reynolds, Jesus Rosales, Farah Schumacher, Sarah Smith, Reland Tuomi, Shelby Mae Winters, Christian Wold (Award winners not listed in photographic order.)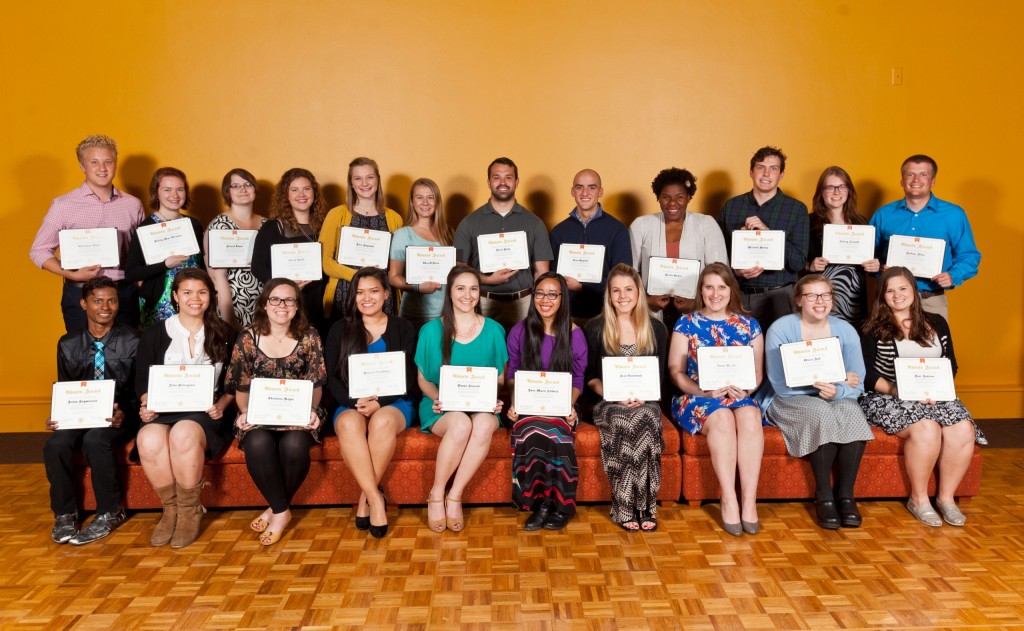 Mortar Board Award Winners
National honor society that acknowledges students for exceptional scholarship, leadership, and service.
Katherine Williams, Todd Hoagland, Natasha Sioda, Katie Coddington, Katy Leonard-Doll, Halley Barnett, Domenic DeSoto, Emily Steelquist, Priya McBride, Alice Henderson, Courtney Lee, Natalie DeFord, Natasha Laitila, Evan Heringer, Lindsey Strom, Haley Gredvig, Danielle Villanueva, Grace Takehara, Samantha Cook, Anna Sieber, Rachel Diebel, Rebecca Thompson, Valerie Kruger, Emma Pierce, Amanda Williams (Award winners not listed in photographic order.)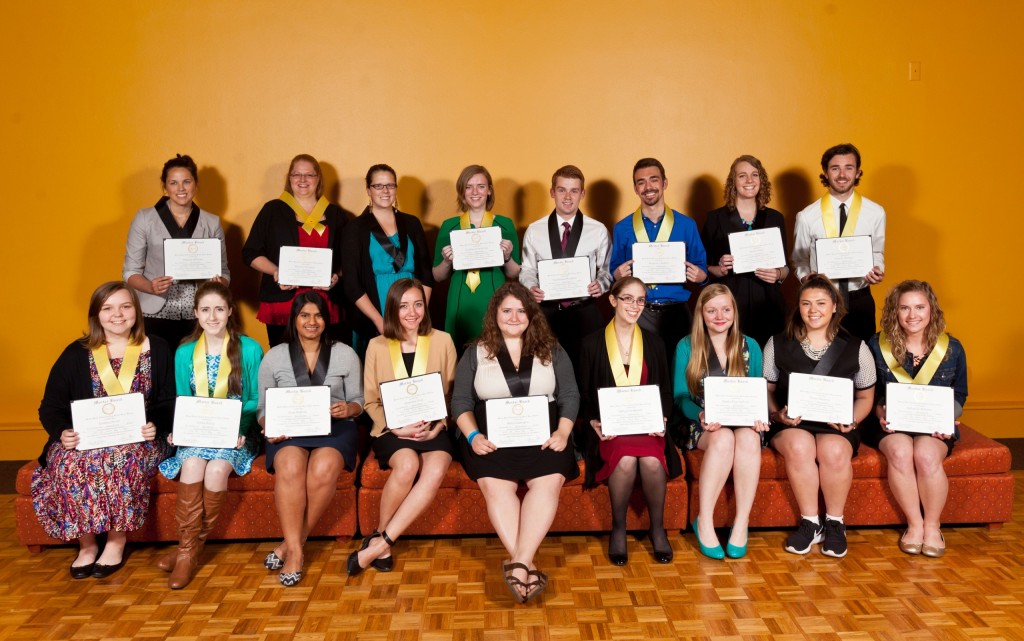 Leaders of Distinction Award Winners
Recognizes students who are continuing their undergraduate education and have enhanced the campus and community through various leadership & involvement opportunities.
Jon Adams, Genevieve Brandt, Kelli Breland, Samantha Cook, Maria Cruse, Caitlin Dawes, Dominic DeSoto, Rachel Diebel, Tyler Dobies, Haley Ehlers, Gina Fioretti, Andrew Gubsch, Amber Hailey, Taylor Hardman, Jenna Harmon, Vanessa Jodway, Laura Johnson, Kirsten Kenny, Molly Maloney, Shiori Oki, Nina Orwoll, Angie Tinker, Brent Tyhuis, Isabellah Von Trapp, Brenna Young (Award winners not listed in photographic order.)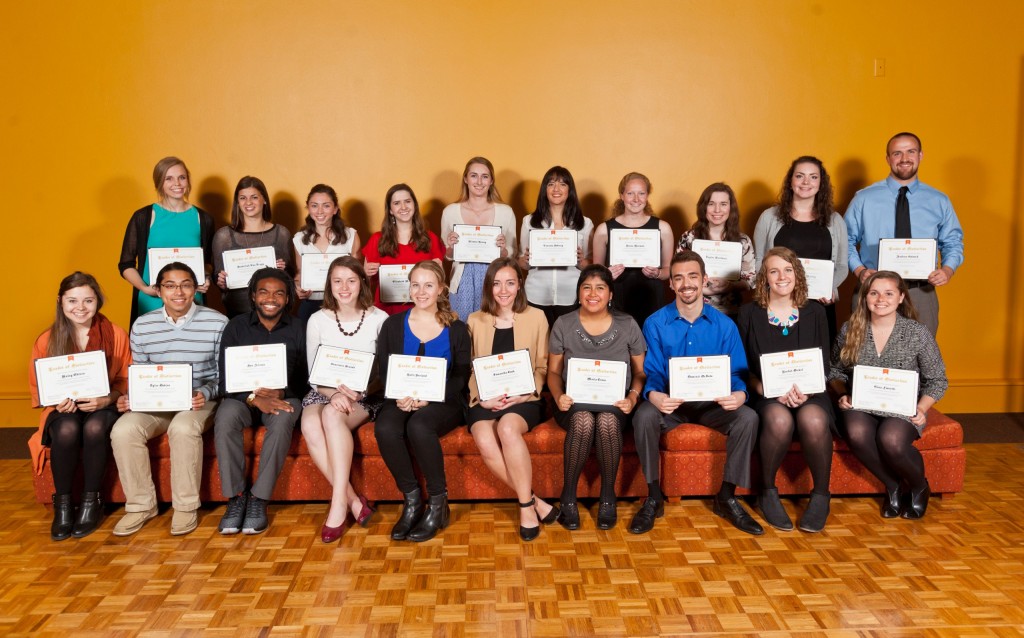 Club Award Winners
Student Organization of the Year – Habitat for Humanity Campus Chapter
Outstanding Advisor of the Year – Christina Pepin
Outstanding Officer of the Year – Inga Christensen
Quiet Influence Award – Emily Steelquist
Social Program of the Year – Dance 2015 (Dance Ensemble)
Community Service Program of the Year – Turkey Basket Drive (Delta Iota Chi)
Educational Program of the Year – Financial Literacy Symposium (Beta Alpha Psi)
Social Justice Program of the Year – PLU for Ferguson: #BlackLivesMatter