Currently Reading:
State lawmakers adjourn session with new budget that maintains State Need Grant funding levels
State lawmakers adjourn session with new budget that maintains State Need Grant funding levels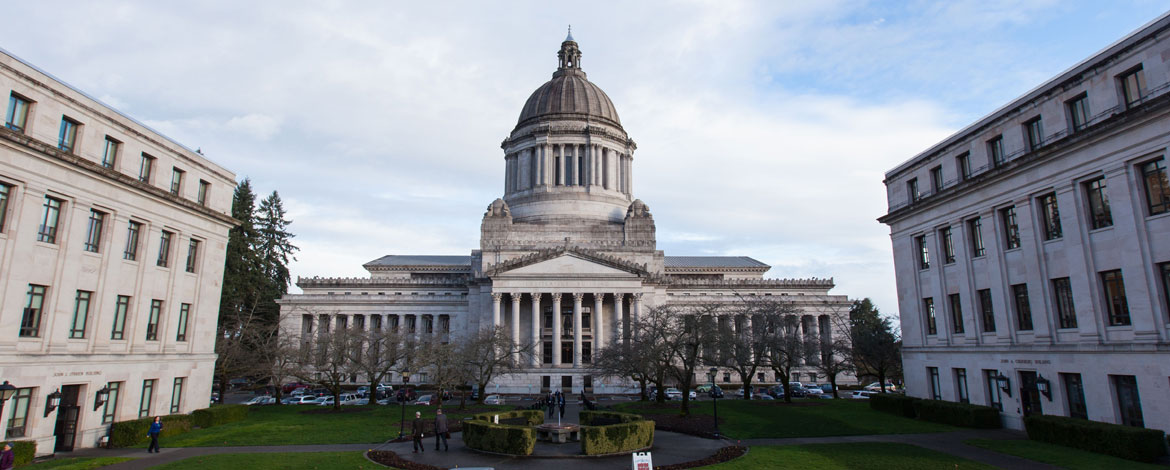 March 31, 2016
By Kari Plog '11
PLU Marketing & Communications
TACOMA, WASH. (March 31, 2016)- The state Legislature has adjourned, following a 60-day regular session and a 20-day overtime session. The budget adopted by lawmakers maintains current funding levels for the State Need Grant program, despite earlier proposals to cut as much as $9 million.
The final adopted budget allocates $18 million to the SNG program by shifting funds from the College Bound program, maintaining fiscal year 2015 service levels for fiscal years 2016 and 2017.
The compromise avoided affecting 2,300 low-income students attending public and private colleges and universities, including those attending Pacific Lutheran University. The compromise was the result of students, educators, business and community leaders, and university presidents contacting their representatives. Advocates for maintaining the vital funding flooded 91 state House members with more than 790 individual emails and dozens of phone calls. Some held meetings with their representatives, as well, sending a strong message that maintaining SNG funding is a priority.
Currently at PLU, 653 students receive SNG funding; 203 of them also receive College Bound scholarships, according to data from the Financial Aid office. The university currently accounts for more than $4 million in SNG funding, plus an additional $691,500 in Washington College Bound scholarships.
Other expenditures related to education include*:
$5.3 million to recruit and retain K‐12 staff including funding for the Beginning Educator Support Team program and professional development for classroom para-educators.

$4 million net increase for charter schools and a bill Substitute Senate Bill 6194, which re-enacts and amends the charter school laws to establish charter schools as public schools outside the common school system.

$1 million for a competitive grant program to evaluate and award grants to school districts to pilot increased identification and support of homeless students.

$7.9 million in funding to account for changes in enrollment in higher education institutions from the assumptions used to develop the original 2015‐17 budget (so-called "tuition backfill").

$1.4 million to address the teacher shortage issue.
Finally, two new studies related to higher education were funded in the budget. The first is a study by the Student Achievement Council. It's designed to objectively analyze and make recommendations about systemic overlaps and gaps in jurisdiction regarding for-profit, degree-granting institutions and private vocational schools in the state, as well as make recommendations to improve oversight and accountability of these institutions.
The second study is designed to evaluate the higher education capacity of the South Sound area.

*Source: Independent Colleges of Washington