Currently Reading:
PLU hosts Special Olympics Washington events
PLU hosts Special Olympics Washington events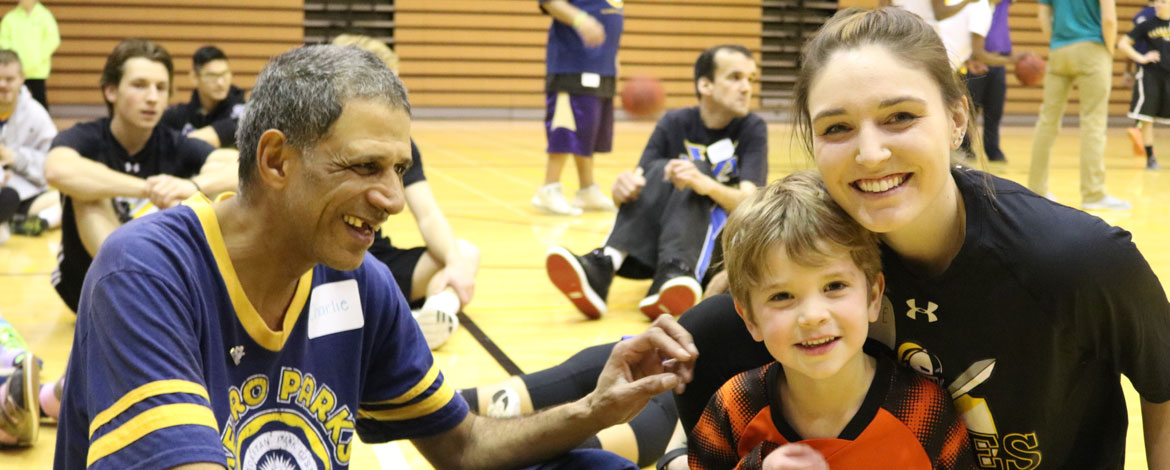 May 31, 2017
By Kari Plog '11
PLU Marketing & Communications
TACOMA, WASH. (May 31, 2017)- Pacific Lutheran University will welcome about 3,000 people for the opening ceremony of the Special Olympics, which the university is hosting for the first time.
Roughly 800 athletes will stay on campus through the weekend as they participate in events on and off PLU's campus. Friday's ceremony, to be held in Olson Auditorium, begins at 7 p.m.
Special Olympics Washington takes place June 2-4, with events scheduled at PLU, Joint Base Lewis-McChord and the King County Aquatics Center. The university will host athletes competing in soccer, cross country, and track and field competitions, events concentrated on athletic fields and facilities on lower campus. JBLM will host cycling and powerlifting, while the King County Aquatics Center hosts swimmers.
Campus will be bustling with competition, workshops, food trucks and a whole lot of fun as athletes showcase their hard work and athleticism alongside volunteers, family and friends.
PLU offered lodging for Washington athletes last year, but this is the first time events and ceremonies also will take place on campus. The organization will make use of facilities such as athletic fields, Foss Field, The Cave, Morken Center for Learning and Technology, Olson Field House and more.
This isn't the first time this year that PLU has hosted Special Olympics athletes. In January, the Department of Athletics and the Student-Athlete Advisory Committee (SAAC) saw a record turnout at the sixth annual Special Olympics Basketball Clinic, a tradition that began in 2012.
More than 70 athletes from Metro Parks Tacoma and Joint Base Lewis-McChord participated in the event, which doubled its participation over the previous year.  
The NCAA Division III and Special Olympics forged a national partnership in 2011, aiming to enhance the lives of student athletes and Special Olympics athletes through a mutual learning experience.
Special Olympics Washington's mission is to build communities and lead in wellness through sports and inclusion. Through programming in sports, health, education and community building, Special Olympics changes the lives of people with intellectual disabilities. In total, more than 17,000 athletes participate in Special Olympics activities statewide. More than 3.5 million athletes compete in Special Olympics programs in 160 countries.