Currently Reading:
PLU secures $1.4 million to treat state's health care shortages
PLU secures $1.4 million to treat state's health care shortages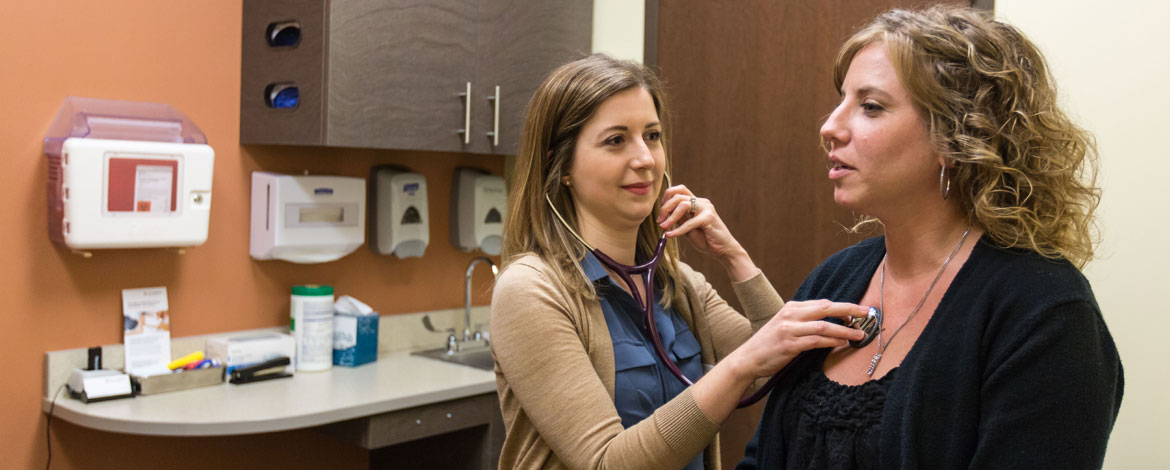 August 10, 2017
By Rosemary Ponnekanti
Contributing writer for Marketing & Communications
TACOMA, WASH. (Aug. 10, 2017)- Washington communities facing health care shortages are about to get a much-needed boost, thanks to Pacific Lutheran University.
The Tacoma institution's School of Nursing recently received a $1.4 million grant from the Advanced Nursing Education Workforce (ANEW), a program of the federal Health Resources and Services Administration (HRSA). The grant is targeted at expanding curriculum, doubling nurse practitioner student numbers and sending those students into medically underserved areas around the state.
"PLU is a leading center of higher education in the Pacific Northwest, and I commend its commitment to increasing the capacity of the mental health workforce and expanding access to these critical services in the region," U.S. Sen. Patty Murray said in her letter of support for the grant.
Teri Woo, PLU's associate dean for graduate nursing programs, says people don't often seek out jobs working with the underserved. But PLU graduates do — some 77 percent of them — the result of meaningful relationships they build with clinics in those areas during their time studying at the university.
"Our students are driving all over to have experiences working in those areas," Woo said. "They understand what it's like to work in an area like that."
The $1.4 million award will only build upon that reputation. The School of Nursing, one of the top 100 nursing graduate programs in the country, trains its students to be nurse practitioners in family and psychiatric mental health. Washington state gives nurse practitioners full independent authority and prescribing privileges, allowing them to serve communities – particularly rural – with a shortage of physicians.
Much of Washington has been declared a Primary Care Health Professional Shortage Area by the HRSA. In other words, there aren't enough providers to meet demand, due to an uptick in insured patients from the Affordable Care Act, an aging physician population and a tendency for doctors to limit care for Medicaid patients due to low reimbursement.
PLU's ANEW grant will help fill this health care gap. Spread over two years, the grant will fund tuition costs to more than double the school's current enrollment of 30 students, particularly encouraging minority, tribal and veteran students. It will cement partnerships with local providers such as CHI Franciscan Health, Providence Medical Group, Sea Mar Community Health Centers and Northwest Integrated Health to allow three-month student training placements in underserved clinics, expanding health care there. The grant will also deepen the nursing curriculum to better train students to care for underserved and low-income patients.
The effects will reverberate through the region and beyond, and lawmakers are taking notice.  
"These students represent critical support that is needed in our region," said U.S. Rep. Derek Kilmer, the representative for Washington's 6th Congressional District, in a letter of support for the grant. "Supporting them will help create leaders and role models for future generations across the Pacific Northwest."