Currently Reading:
Endowment helps Lutes pursue science internships
Endowment helps Lutes pursue science internships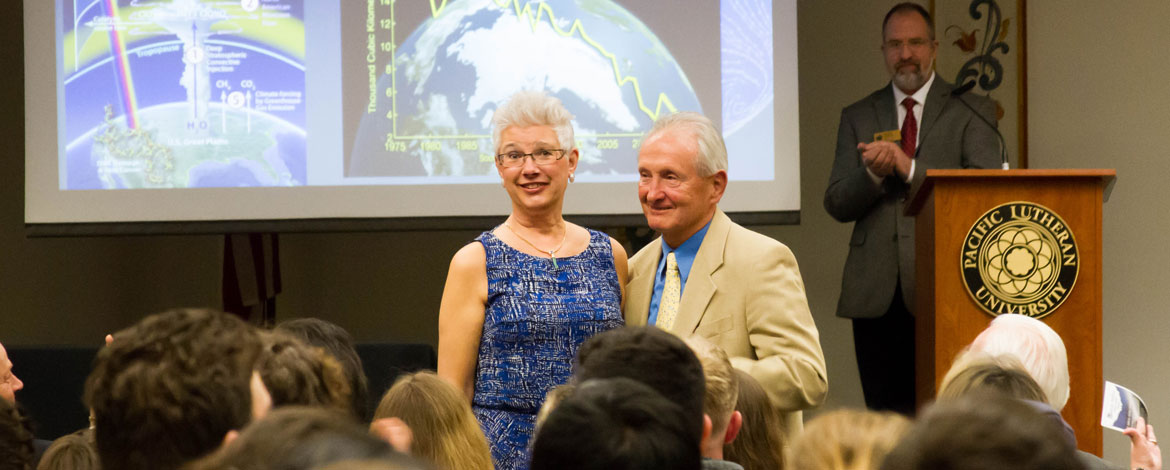 October 6, 2017
By Genny Boots '18
PLU Marketing & Communications
TACOMA, WASH. (Oct. 6, 2017)- When George and Helen Long reached out to Pacific Lutheran University 10 years ago, all they knew was that they wanted to support the sciences.
"George sort of felt like he owed his success and his career to PLU," said Lauralee Hagen, senior director of advancement. "He was very nostalgic about professors and his here and really wanted to do something to give back."
Hagen worked with the Longs to secure an endowment fund that supports two to three student internships in the natural sciences each summer, as well as an annual lecture. This is the second year that the George and Helen Long Science, Technology and Society Endowment has been active on campus.
George Long graduated from PLU in 1966 with a degree in biochemistry. He went on to work in pharmaceutical research across the country, teaching in universities and making a home and starting a family in Vermont.
Although Long studied biochemistry, the endowment is interdisciplinary.
"I think this was something that he wanted to be connected to science," Hagen said, "but also to society."
This summer, three students were chosen for work across the natural sciences spectrum. The students' efforts included helping people with food sensitivities, helping injured and orphaned baby birds, and nonprofit work.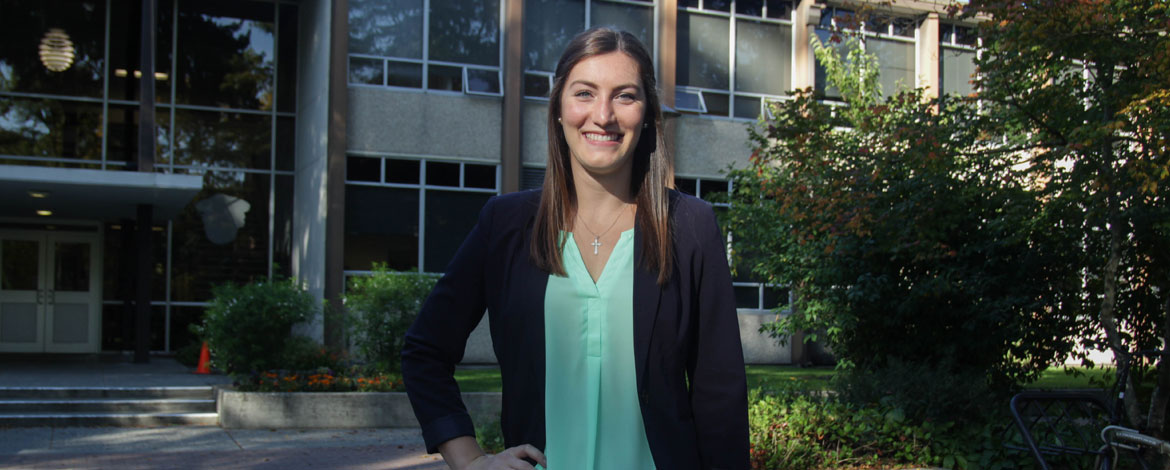 Anna Hurd '19 is the only person at PLU to pursue a degree based on the study of pre-dietetics. This summer, she had her first chance to test out what she's learning.
"It's sort of a build your own major," said Hurd, who is working to declare an individualized major.
Hurd works with faculty members to craft a path of study that includes necessary prerequisites for graduate dietetics programs, all while pursuing a second degree in biology. Hurd also plays basketball at PLU.
This summer, Hurd was an intern at Custom Fit Nutrition, a clinic with locations in Auburn and Olympia that focuses on food sensitivities. She helped troubleshoot new products and wrote dietary guides, but the majority of her work involved shadowing a registered dietician.
"It was really fun," Hurd said. "The dietician let me sit in on all of her appointments. And for simpler things that were in my knowledge realm she would include me in the conversation."
This was a defining summer for Hurd, who says this experience helped focus her interest within dietetics. As an athlete, Hurd initially was drawn to the performance aspect of dietary science. After spending the summer with clients who suffered from food sensitivities, she saw a new direction.
"I would really like to combine the two," Hurd said. "I think it would be awesome to pave a path in that direction."
The internship was Hurd's first chance to work with a registered dietician and see her future career in action.
"I knew that this was something I was interested in but didn't have the experience to know for sure that this is what I wanted," Hurd said. "This internship was amazing because I got to experience it firsthand and really make sure I want to do this for the rest of my life."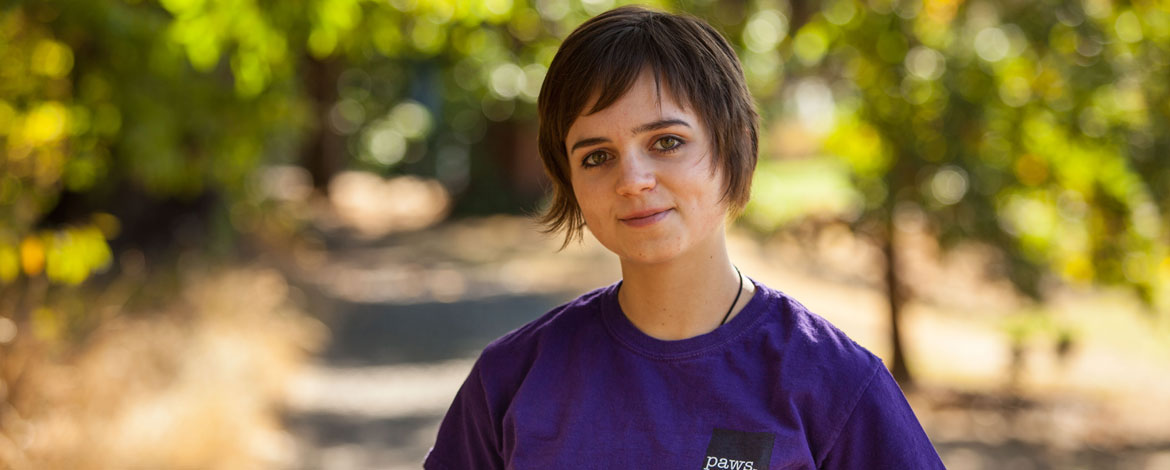 Mary Josten '19 says her summer internship was just as delightful as it sounds.
"My main job was to take care of baby birds," said Josten, a biology major.
Josten was a summer intern at PAWS, an organization that shelters and adopts dogs and cats, and also rehabilitates injured and orphaned wildlife. She worked in the baby bird nursery, feeding and caring for small birds such as chickadees, song sparrows, finches, swallows and many more.
"Because baby birds don't feed themselves we had to feed them," she said. "You pull out a syringe and fill it with whatever food they are supposed to have and just stick it in their little baby mouths."
When not caring for baby birds, Josten shadowed licensed rehabbers, who are trained to work with large animals such as bears and bobcats.
"I got to interact with animals that I would never interact with outside of PAWS," Josten said.  "Like holding a heron while it's getting an injection and moving a falcon. You never really pick up animals outside of places like that."
One of Josten's favorite parts about the internship was providing medical care to the birds.
"I liked learning about things like how to run a blood test on an animal and the physiological things," Josten said. "We got to do medications and subcutaneous injections and that was really interesting to me."
Still, as much as she loved working with birds, the experience helped Josten discover other interests.
"This helped me realize that I want to work with more humans than animals and in more of a medical perspective because I had never done anything remotely medical until this internship," she said. "It's really more the anatomy, physiology side of it that I really like."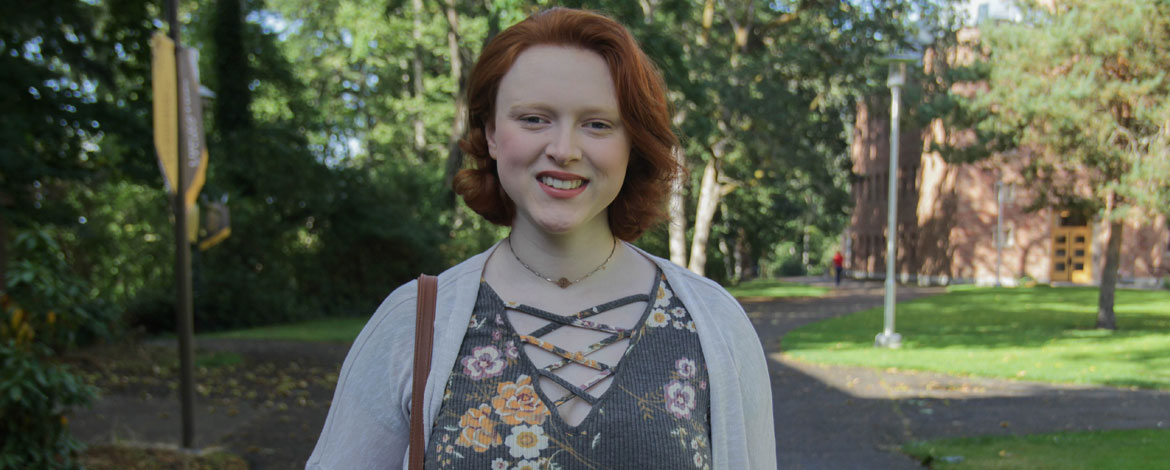 This summer, English literature major Haley Hurtt '18 became well acquainted with her U.S. senators. Or at least their voicemails.
Hurtt was an intern for the global poverty nonprofit, The Borgen Project. She was responsible for calling her senators every week and raising at least $500, but her main job was writing content for the nonprofit's website.
Her beat was technological solutions and global education. She wrote pieces about artificial intelligence as a solution to poverty, and the education of refugees to name a few.
This sort of research-based, nonfiction writing is Hurtt's comfort zone. In her junior year she switched majors from biology to English literature, making one of the biggest jumps between academic disciplines. But her experience in analytical writing was one of the reasons she applied to The Borgen Project.
"That sort of nonfiction, research-oriented writing is something I'm pretty confident in doing," Hurtt said. "And it was nice to use it in a practical sense rather than a scholarly one."
At The Borgen Project, there are few paid staff members. Most are volunteers and interns, which made the Long fellowship incredibly valuable to Hurtt, who was also taking a summer Spanish class.
"I really appreciated the scholarship," she said. "It made it so I was able to do this unpaid internship, which wouldn't have been balanceable with another job."
And this volunteer mentality is one of the things Hurtt most respected about The Borgen Project.
"Nearly all of their money goes to their cause. So that was really awesome," Hurtt said. "I liked being able to work with an organization that I thought was actively trying to meet their goal rather than hiding behind a blanket mission statement."
One of Hurtt's summer highlights exceeding her fundraising goal of $500 (interns and volunteers for the nonprofit are required to raise a certain amount of money).
"I raised $850," Hurtt said. "That felt really amazing. Before I didn't feel like I was that important of a contributor, but then I felt the importance of my involvement."
Rachel Carson Lecture
The George and Helen Long Science, Technology and Society Endowment funds the annual Rachel Carson Lecture. The inaugural event last March (featuring James Anderson, Ph.D., on global climate change) was "wildly successful," Lauralee Hagen said. The second annual event on March 6, 2018, will feature Pamela Ronald, Ph.D., a renowned scientist who researches genetically-modified organisms. Ronald will speak about genetic science in food, an issue she knows intimately as her spouse is an organic farmer. More details about the event to come.