Currently Reading:
PLU named Top 10 Peace Corps producer in the country
PLU named Top 10 Peace Corps producer in the country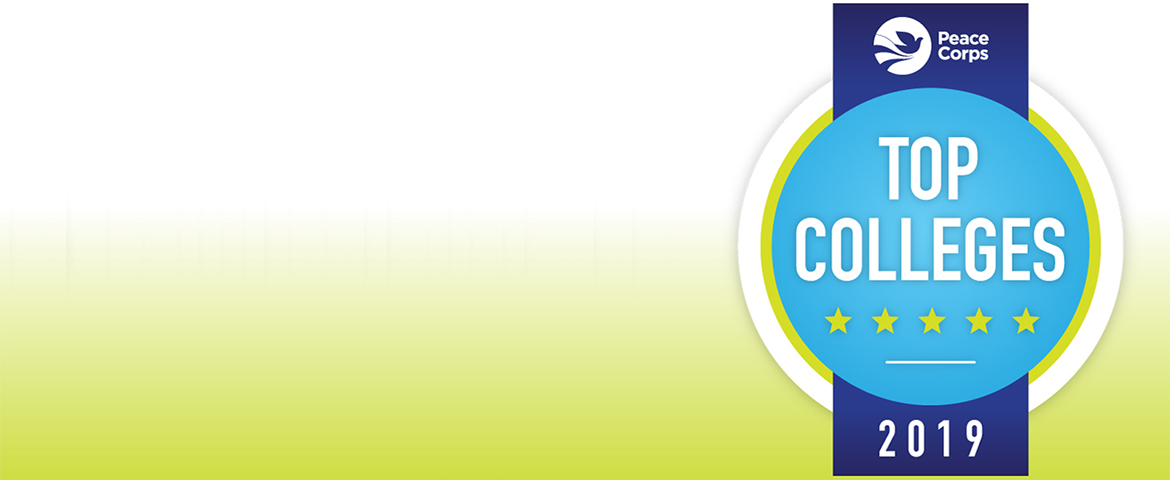 April 15, 2019
By Staff
PLU and UPS Marketing & Communication
TACOMA, WASH. (April 15, 2019) — Pacific Lutheran University ranks fifth on the Peace Corps' recently published list of top volunteer-producing colleges and universities in 2019. There are 14 Lutes currently volunteering with Peace Corps in countries around the world.
Katherine Wiley, PLU's Peace Corps Prep Program Coordinator and anthropology professor, credits the institution's commitment to global studies and public service for its high numbers of recent Peace Corps volunteers.
"It demonstrates how our students are interested in the Peace Corps and how deeply committed they are to service," Wiley said. "While the ranking focuses on Peace Corps, it also suggests how in general so many of our students choose to pursue service after graduation in other organizations similar to Peace Corps and in a variety of kinds of work."
PLU is on the 2019 top producer list for small (less than five thousand undergraduates) colleges and universities. Peace Corps also published lists for large, medium, and graduate institutions. Tacoma, Washington D.C., and St. Paul (Minn.), were the only cities in the country to have more than one university ranked in the four top 10 lists — the University of Puget Sound was ranked sixth.
"We have seen, time and again, that the colleges and universities that produce the most Peace Corps volunteers focus on cultivating global citizens in addition to promoting scholarship," said Peace Corps Director Jody Olsen. "I am proud that so many graduates of these esteemed institutions leverage their educations to make the world a better place. They bring critical skills to communities around the world and gain hands-on, life-changing experience along the way."