Currently Reading:
PLU announces regent Michelle Long as Commencement 2019 keynote speaker
PLU announces regent Michelle Long as Commencement 2019 keynote speaker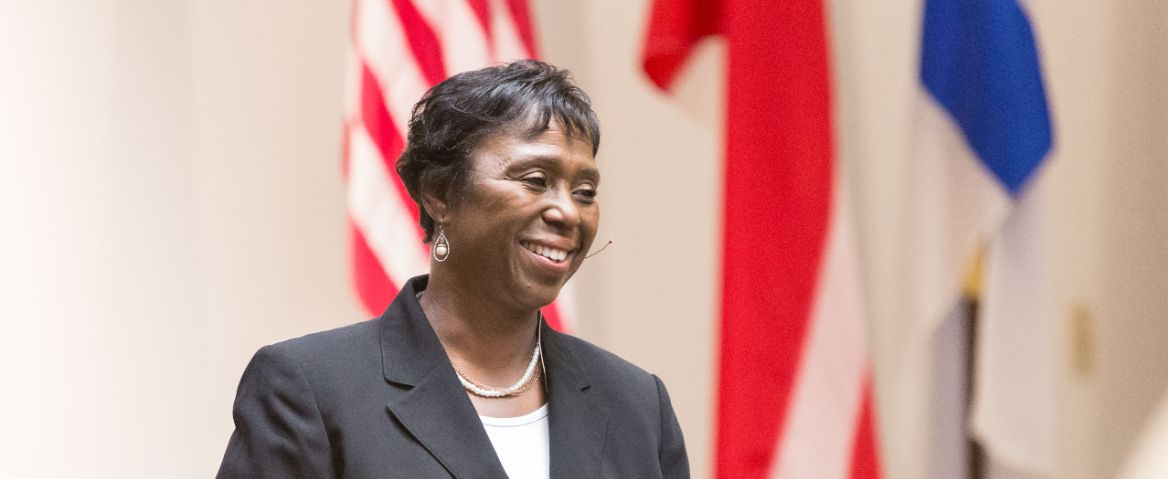 April 11, 2019
By Thomas Kyle-Milward
Marketing & Communication
TACOMA, WASH. (April 11, 2019) — Pacific Lutheran University is honored to announce that Michelle Long '85, who is a vice chair on PLU's Board of Regents and a longtime member of our Lute family, will help celebrate this year's graduates graduating seniors as the keynote speaker at the university's 2019 Commencement ceremony.
Long doesn't let herself get too comfortable. In fact, she thrives on just the opposite.
"Without experiencing the cloudy days, you don't know how to appreciate the sunshine, the warmth and the brightness," she explains.
Long's ties to the PLU community run deep. She transferred to the university from Purdue as a junior before graduating in 1985 with a bachelor's degree in chemistry and launching into her professional career. Long then returned to the university in 2001 as a member of the PLU Board of Regents. Her PLU beginnings, however, weren't without some uncertainty.
"When I first came here, a little more than 30 years ago, I came from a suburb of Detroit, Michigan, in the shadows of race riots of the late 60s and had not done a lot of traveling outside of the Midwest," Long, who is African American, told an attentive on-campus crowd at PLU's Day of Vocation in 2016.
Long is a firm believer that being pushed out of your comfort zone — the discomfort of new surroundings, new challenges and new experiences — is how you grow and make the most of such moments.
"I always like to remind people that strength is not really measured by what you can do, but rather by overcoming the things that you thought you could not do," she said. "You can't grow unless you're willing to feel awkward and uncomfortable when you're learning new things."
For Long, successfully navigating her adjustment period to PLU and the Pacific Northwest resulted in the scholastic pursuit of a childhood passion for chemistry.
"I got my first chemistry set when I was 9 years old," Long said. "It was an opportunity for me to carry that learning further, because I also enjoyed math and science as a whole."
Degree in hand, she began working for Texaco Refining and Marketing in 1988 — beginning a more than 30-year career in the industry. Long has had roles of increasing responsibility in areas of manufacturing and processes improvement. This led to her developing expertise in supply chain management for alternative transportation fuels, including leading a team responsible for developing technologies related to commercial production and distribution of advanced non-food-source biofuels that was, at the time, a rather abrupt career transition she describes as "a little uncomfortable."
Charged with managing Chevron Technology Ventures' biofuels unit, Long now was knee-deep in a slew of terms lifted straight from the proverbial botany textbook.
"It was an opportunity for me to stretch myself," she said. "And one of the decisions I had to make was 'Do I really want to stretch myself?' I'm already on a trajectory and I'm doing fine. Do I want to take this chance and step off of that path to another path, totally different?"
Long decided she was up for the challenge. She relocated to Houston and began working with universities, national laboratories and the Department of Energy as part of her new project to integrate biomass and feed stocks into conventional fuels.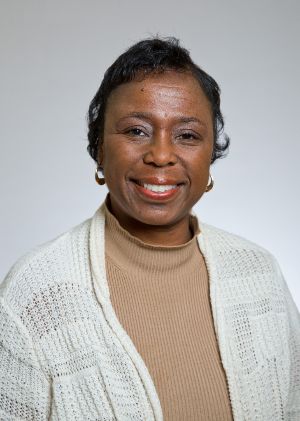 Long now works for Chevron as General Manager, Downstream Environmental Management, and heads a team of environmental remediation experts in the managing the downstream and chemicals portfolios of more than 1,400 retail stations, terminals, pipelines, manufacturing facilities and refineries in more than 22 countries.
"What that taught me was that I was certainly capable of doing something outside of the norm, Long said. "And that was a later period of my life. I was capable of still stretching. And I think a learning point … is that discomfort you're going to feel throughout your life. In fact, you should feel it throughout your life — because learning is a lifelong journey."
During her time as a PLU student, Long — a committed community member who's held important positions in the NAACP, United Way, the Urban League, The Boys and Girls Club and Girls Inc., among others — became involved in the university's then-fledgling Math, Engineering and Science Achievement (MESA) program before ultimately receiving PLU's outstanding recent alumni award in 1998 for her volunteer work. As a recipient of the National Eagle Leadership Award in 1999, Long was recognized for her leadership in corporate and social responsibility.
Long said working with MESA gave her an opportunity to mentor younger students in the field of math and sciences. "I enjoyed chemistry. I enjoyed science …My goal was to begin to share the joy I had with them, and hopefully they could arrive at that same level of joy — at least not to fear the challenging topics and be open-minded about them."
Providing a learning environment that encourages that sort of open-mindedness and a willingness to step outside one's comfort zone while also providing students with a safety net and support systems that promote success, Long believes, is an essential part of PLU's higher education experience.
"Take the time … to learn more about yourself. You have that opportunity with PLU," Long said. "Enjoy that journey — enjoy the discomfort."