Currently Reading:
PLU alumnus Kell Duncan creates space for socially conscious Phoenix businesses
PLU alumnus Kell Duncan creates space for socially conscious Phoenix businesses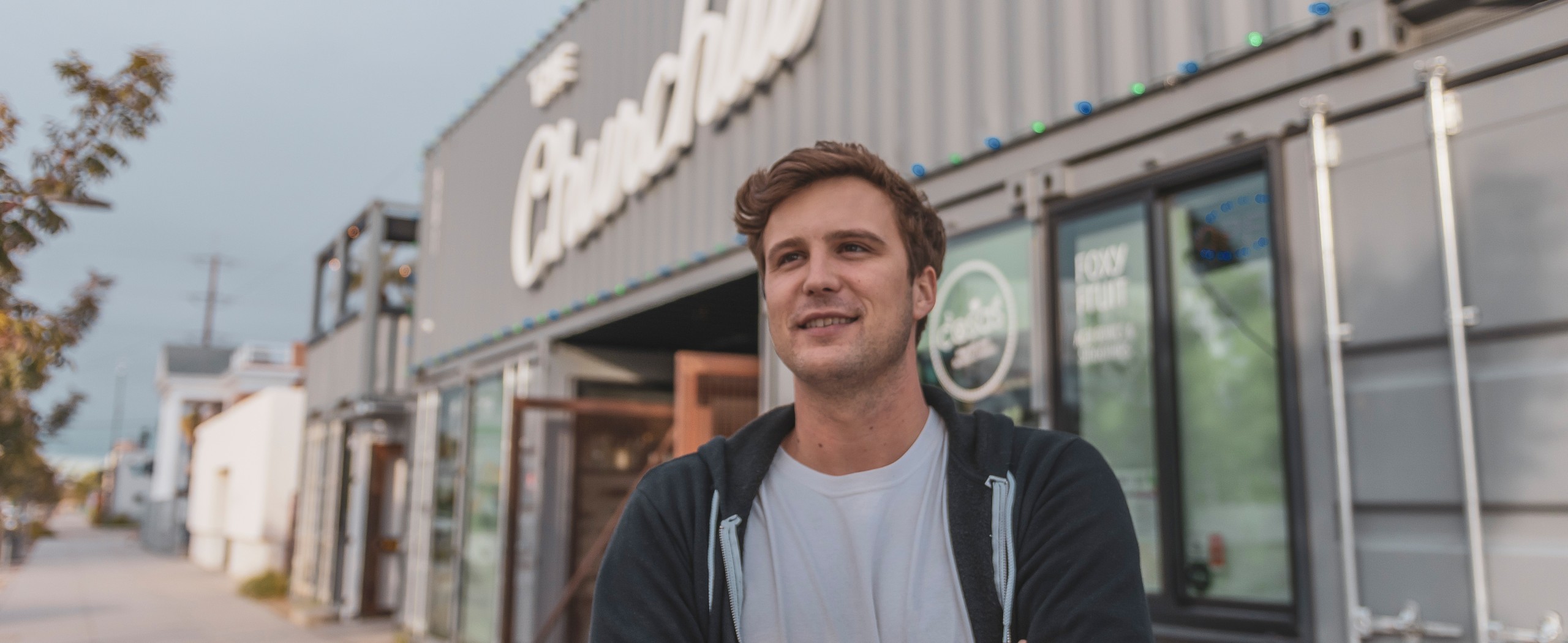 January 6, 2020
By Ernest Jasmine
Guest Writer for Marketing & Communications
TACOMA, WASH. (Jan. 6, 2020) — Basketball drew Kell Duncan '11 from Arizona to Pacific Lutheran University. But while he loved his time playing forward and center for the Lutes, he was far less certain about his initial choice of major.
"Business school wasn't a great fit," Duncan recalled. "I had some awesome professors and I had some classes that I really loved, but then there were some that I just couldn't get through. I wasn't loving it, so I ended up switching to graphic design after my sophomore year."
And yet, Duncan has generated quite a buzz over the last year as a business owner in his hometown of Phoenix. He just needed a partner, an innovative concept and a little serendipity to rekindle his passion for entrepreneurship.
Duncan worked for the Lennar Corporation in Tempe after graduation, a job that left him burnt out and craving change. He then moved back to Phoenix, where he got acquainted with Hartley Rodie, an aspiring bar owner who asked him for a tour of the downtown scene.
"I showed him all over," Duncan said, "and I told him about a little idea that I had for a co-working office space." Rodie was developing his own plans for a bar and restaurant, and the two men decided to join forces. The result was the Churchill, a collective of small businesses that has become a hip destination since it opened in September 2018.
Duncan and Rodie's concept stood out for two main reasons. First, the Churchill's restaurants, bars and retail shops are housed in repurposed shipping containers that share a 9,000-square-foot courtyard. Such recycled structures existed in other cities, but they were novel in Phoenix — and the Churchill spaces were much more affordable for first-time business owners than traditional brick-and-mortar structures.
"We're trying to create below-market opportunities for small local businesses in Arizona," Duncan said. "You can get in for $150,000 on a space versus paying for a full build-out of a large restaurant."
Secondly, the Churchill's business model was geared toward what Duncan called "profit with a purpose."
"My mom is currently running a nonprofit," he said. "But I was never very interested in that model because I've watched people become exhausted by that process."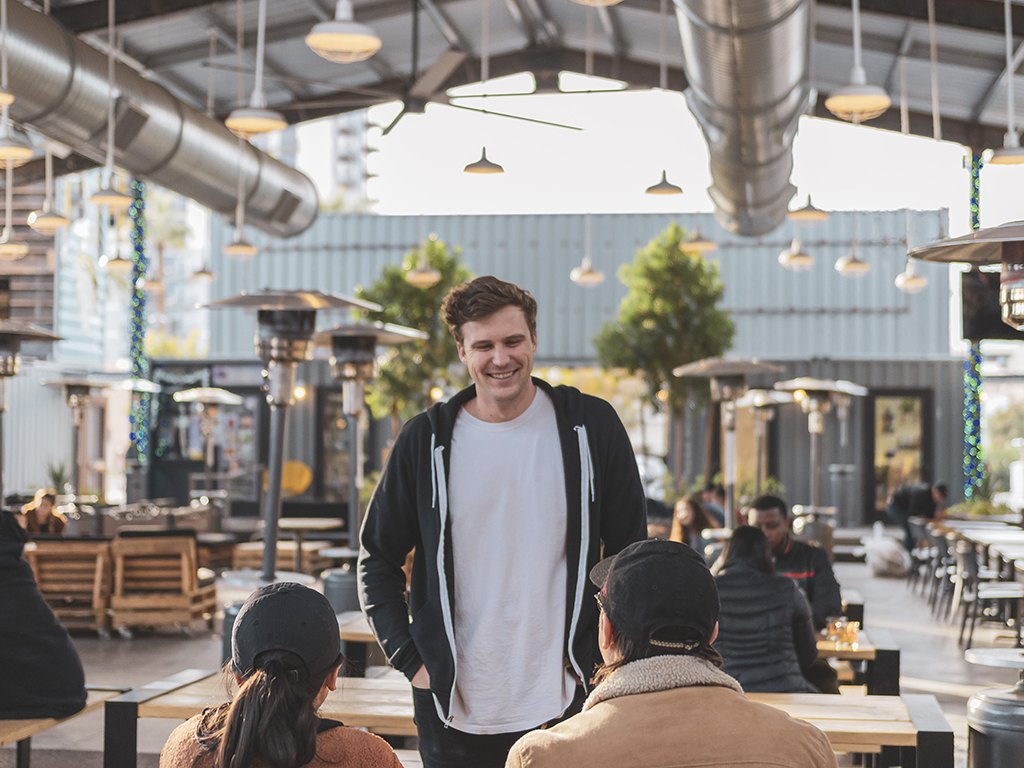 Instead, the Churchill's owners came up with another way to give back to the community. They charged tenants "social rent," meaning they were required to do community service in exchange for discounted rates. Volunteer activities include a weekly community cleanup that benefits Phoenix's Evans-Churchill neighborhood.
"So that's written into their leases," Duncan explained, "and then a portion of our proceeds each month — collectively, as a group of 10 tenants — goes towards a charity that we rotate."
Groups that the Churchill has benefited include Native American Connections, the Society of St. Vincent de Paul, St. Mary's Food Bank Alliance, Phoenix Children's Hospital and Habitat for Humanity Central Arizona.
"I think we volunteered over 800 hours and donated $40,000," Duncan said. "That was in our first year, and we're looking to try and improve on that."
The Churchill's first year has not been without growing pains. Owners have had to invest more than expected on climate control, for example, to deal with Arizona's scorching summers. But the venue has allowed them to build a viable business while also giving back to the community that they cherish.
"It's actually been really great," Duncan said. "We love the neighborhood we're in, and it really feels like it's really starting to — after 14, 15 months — get to where we wanted it to be in terms of being a community space with a lot of different types of events for all different types of people. So it's been fun."