Currently Reading:
Kari Plog '11 on telling the stories of those most impacted by COVID-19 pandemic
Kari Plog '11 on telling the stories of those most impacted by COVID-19 pandemic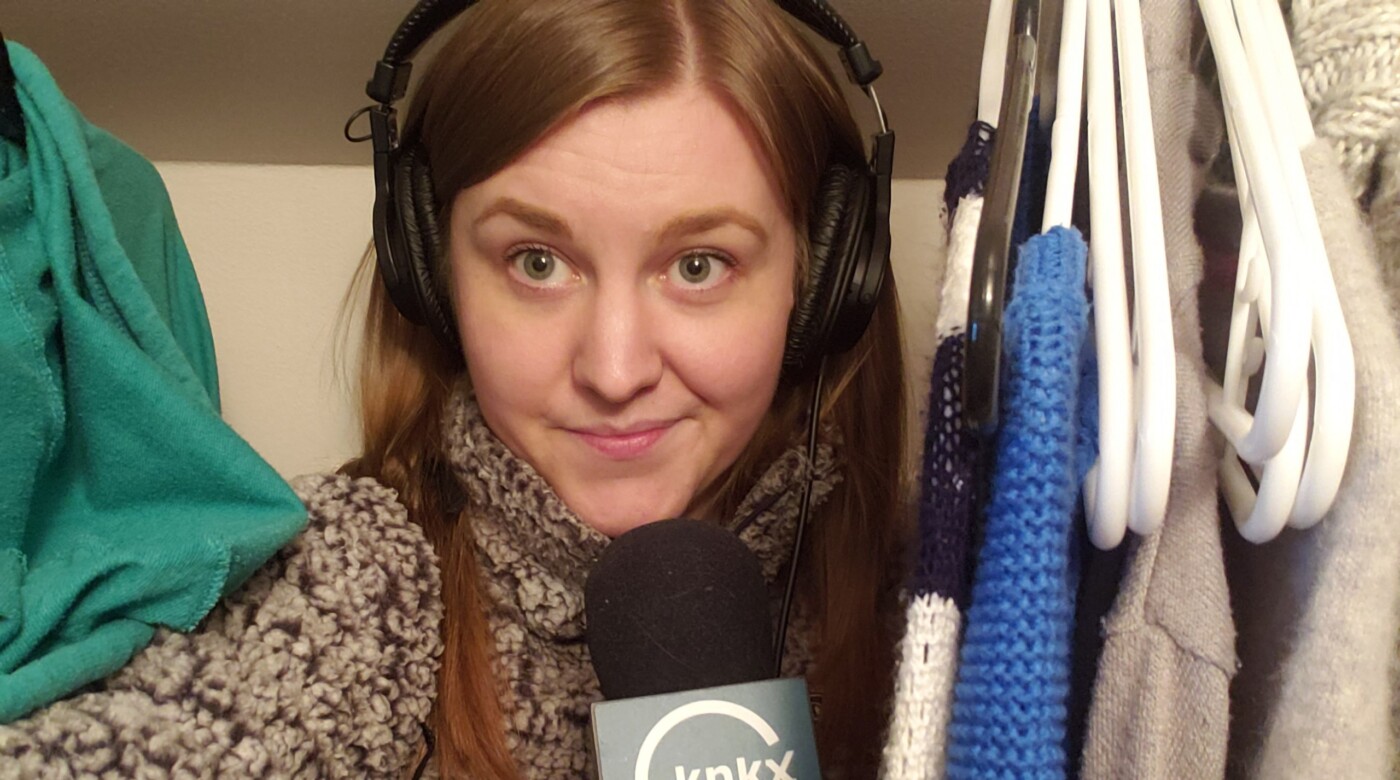 April 7, 2020
By Thomas Kyle-Milward
Marketing & Communications
TACOMA, WASH. (April 7, 2020) — No matter what field or industry you work in, the COVID-19 pandemic has probably dramatically reshaped the way you do your job every day. For Kari Plog '11, a digital journalist for local NPR affiliate radio station KNKX, telling the stories of Western Washington residents trying to deal with the fallout of a global health crisis has never been more challenging — or more important.
Plog, who graduated from PLU with a degree in communication with a concentration in journalism and worked at the News Tribune and PLU's marketing and communications division before transitioning to KNKX in November of 2018, is just one example of Lutes stepping up and helping in the fight against coronavirus in the ways they're best equipped to serve.
We spoke with Plog about the work she and her KNKX colleagues have been doing, the practical challenges of practicing journalism during a pandemic, and the importance of telling stories that bring us together during a time of physical distancing.
PLU: In what ways has your professional life been impacted by the COVID-19 pandemic: remote work, physical distancing, etc.?
Plog: I knew producing radio and a biweekly podcast remotely would be a challenge, but I didn't realize just how much of a challenge. But we're adjusting. Closets and blanket forts make great recording studios. We're learning what software offers the best audio quality. We're holding news meetings twice a day via video conference. And when we absolutely have to go into the field, which is rare, we're using longer shotgun mics to keep our distance and bringing the proper protective equipment.
PLU: Are there specific challenges you're having to navigate to produce segments and stories??
Plog: It's hard to tell compelling stories about the human experience when you aren't having human interaction. We're putting more of a burden on our sources to collect sound and record scenes as they happen, since we can't be present to record those scenes ourselves. Something KNKX tries to do as much as possible is to include diverse voices in our coverage. That requires cultivating new sources that are much harder to come by when you can't meet people or network in traditional ways. None of this is an ideal substitute for real-life, in-person reporting, but we'll keep doing what we can in order to share important perspectives about what's likely the biggest story of our lifetime.
PLU: What sort of stories are you telling during the pandemic?
Plog: As a tiny but mighty radio station, it was difficult in the beginning to keep up. This story didn't just change daily, it changed hourly. That creates logistical challenges when writing and producing for broadcast, to keep your coverage relevant and up-to-the-minute. As a digital journalist for our station, I leaned heavily on social media sharing and web-first reporting in the beginning. As numbers of COVID-19 cases grew, and the scope of those affected changed, we adapted to take a big-picture approach.
Our top priority now is putting human voices and human faces to the numbers. We want people to understand how families of victims are grieving, how students and parents are adjusting to remote learning, how immigrants and more vulnerable populations are faring amid an economic shutdown. We anticipate there are hours and hours of stories to tell, but anything we do will be centered on public service journalism, news you can use, and the human toll. Everyone is collectively grieving in their own way, from afar, and I think hearing how others are coping truly helps foster community, even if we can't be in the presence of others.
PLU: How important is journalism right now, in the face of an international health crisis?
Plog: Health care workers and first responders are on the front lines of treating patients. Grocery stores and food suppliers are on the front lines of feeding people. And journalists are on the front lines of making sure everyone is informed about what it all means and how it's all working. Especially because we are isolated in our homes, media are vital resources. And radio is the original medium in times of crisis — wartimes or otherwise. Radio is the most direct and accessible form of information for people who need it right here, right now.  We want to help people stay informed, without causing panic.
PLU: How meaningful is it for you personally to be making a difference/part of a group making a difference in times such as these?
Plog: As hard as we're all working in journalism right now, it feels really good to have something important to wake up and do each day. I took a break from journalism for a few years, and when major news events happened it was hard to sit and watch from the sidelines. Being in the thick of it is stressful, but it also provides an incredible sense of purpose. This week, I did a heart-wrenching interview with the daughter of a retired nurse who died of COVID-19. She had to say her final goodbyes on FaceTime, through a nurse's personal cellphone. She couldn't even sort through her mother's belongings in preparation for her burial, because they were still considered contaminated. But this woman was so grateful to be able to share her mom's incredible story with me — a story of resilience, and surviving all the other tragedies that were thrown her way. And I am even more grateful to her that she trusted me to tell her mom's story. I don't take that responsibility lightly.
PLU: What kind of self-care practices have you been utilizing during this time period?
Plog: Lots of walks around the neighborhood. Lots of cuddles with my 75-pound lap dog. Lots of cooking and binge-watching my favorite television shows. The main thing has been unplugging when I'm not working, to avoid oversaturation of all things COVID.