Currently Reading:
New NSF grant will support PLU students studying to become STEM educators
New NSF grant will support PLU students studying to become STEM educators
May 28, 2020
By Thomas Kyle-Milward
Marketing & Communications
Twenty-one new scholarships will be created for PLU students from underrepresented backgrounds preparing to become STEM educators, thanks to a $1.2 million grant from the National Science Foundation.
The grant, which provides funding over the next three years, will help extend existing collaborations between the university's Division of Natural Sciences, Education Department and partner districts Clover Park and Franklin Pierce to improve K-12 STEM teacher preparation and induction. 
"The grant is a big deal for us," said Ksenija Simic-Muller, PLU's Chair of Mathematics and a leading force behind the university's proposal. "It will allow us to recruit, prepare and retain STEM teachers in a more inclusive way."
The scholarships, dispersed to qualifying seniors and teacher candidates in the MAE program over the next five years, will ideally target students looking at careers who plan to work locally — creating a pipeline of successful, diverse educators that feeds back into the South Puget Sound school districts. 
"We hope that it will be able to remove some financial barriers for those students who are interested in teaching but may not think that a Masters program is within reach," Simic-Muller said. "We are especially aware of the diversity gap in K-12 education and hope to recruit and support a diverse group of scholars."
The scholarship recipients, called Noyce Scholars, will attend monthly workshops that will focus on equity in education, with a special focus on culturally sustaining classroom practices that consider all student backgrounds as assets and build on those assets to create a curriculum that reflects the lives of students, positions them as experts, and aims to empower them. The grant will also provide induction support to the scholars during their first year teaching, as a large percentage of teachers leave the profession in their first years. 
"We will ground our teacher preparation in culturally sustaining principles," said Wendy Gardiner, PLU's Jolita Hylland Benson Chair in Elementary Education and a co-collaborator of the grant proposal. "Doing so ensures our STEM teachers have the knowledge and skills to foster identities of achievement, diversify STEM content, and teach in intellectually rigorous and engaging ways — all of which lead to better academic outcomes for students."
"A key part of our work is to highlight vocational and career opportunities in K-12 education to our students, and to provide meaningful teaching experiences for undergraduate students considering a career in K-12 education," said Andrea Munro, a PLU associate professor of chemistry and another proposal co-collaborator. "I am excited that we will be able to provide support for Noyce Scholars, and for the opportunities this will create for our broader student population."
This material is based upon work supported by the National Science Foundation under Grant No. DMR-1950106. Any opinions, findings, and conclusions or recommendations expressed in this material are those of the author(s) and do not necessarily reflect the views of the National Science Foundation.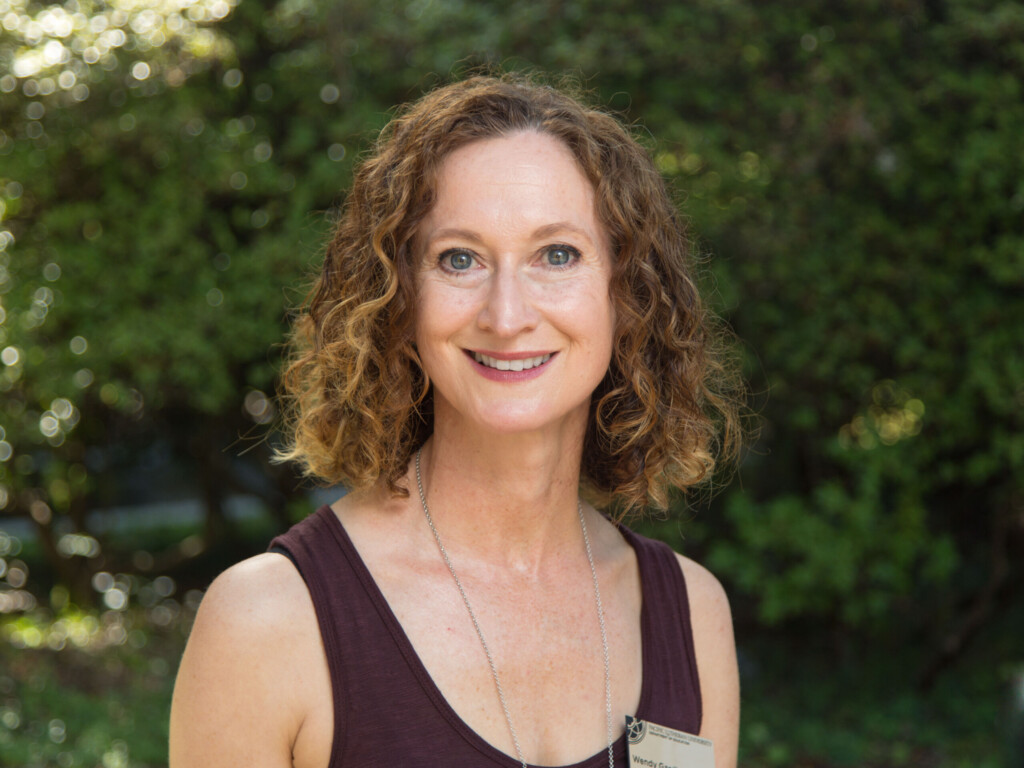 Wendy Gardiner (above), PLU's Jolita Hylland Benson Endowed Chair in Elementary Education, and Andrea Munro (below), an associate professor of chemistry, were both

co-collaborators on the grant proposal.