Currently Reading:
Jon Grande '92 embraces innovation, talent and fun at Amazon Games
Jon Grande '92 embraces innovation, talent and fun at Amazon Games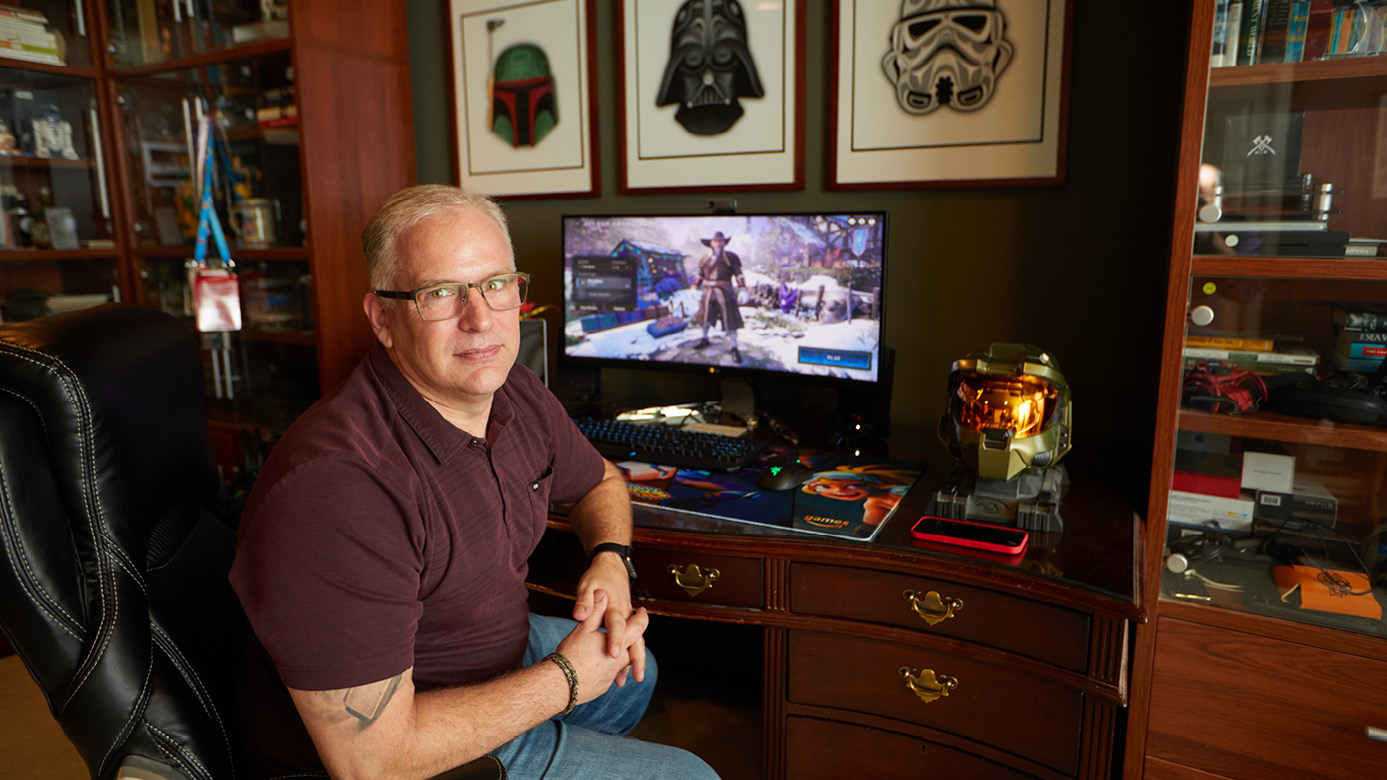 June 3, 2022
By Zach Powers '10
PLU Marketing & Communications
Jon Grande '92 was an intern at Microsoft the summer before he enrolled at PLU. His supervisor was a young marketing manager named Melinda French. He remembers advice Melinda — now Melinda French Gates — gave him a few weeks before the fall semester began.
"Don't bother majoring in business," he can still hear her telling him. "We'll teach you everything you need to know about business. Go find a topic that you love and learn how to think critically."

With that encouragement in mind, Grande majored in political science while interning at Microsoft throughout all four of his PLU years. He accepted a full-time position a few weeks before commencement. One year later, he transferred departments, to an up-and-coming Microsoft games unit that only had about 25 staff members. He's worked in gaming ever since, spending 13 years in what is now Microsoft Studios (where his projects included favorites like Halo, Mass Effect and Age of Empires), before stints with multiple gaming start-ups as well as industry heavyweights like Electronic Arts and Big Fish Games.

"Lots of people play games; not a lot of people can tell you why games are fun or how good games are made," Grande says.

Eventually, he gravitated toward the emerging field of free-to-play games. Those are the games you can download for free and choose to spend money on as you play to enhance your gameplay experience.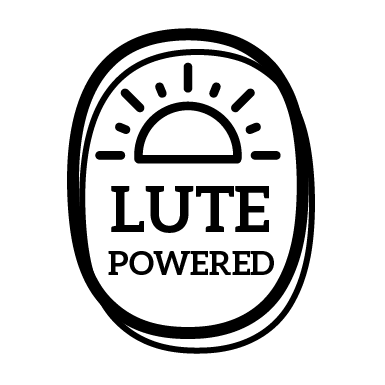 Grande became a proven leader in the field and was recruited to Amazon where he currently has two job titles — franchise lead and head of product management for mobile. He is defining product strategy for Amazon in the mobile games space and serving as the business lead for Amazon Games studio, overseeing a team of product managers, engineers, designers, and producers.

Grande says one of the things he loves about working in gaming is the pace of innovation. "From the technology, to the business model, to game mechanics – games have fundamentally evolved at one of the fastest paces in all of technology," he says.

Another highlight, he says, is managing people. He still enjoys the business of product management and the craft of design, but it's the personal collaboration that excites him the most.  "I get to spend a lot of my time identifying, hiring and coaching talent," he says. "I really enjoy finding people that have passion and helping them turn that passion into a craft."

Grande often jokes that "making games isn't curing cancer." But he finds meaning and reward in designing experiences that people can do for fun to escape the more urgent matters in life. "It's fun building games that I know my friends and family are going to enjoy and can bring a smile to people's faces."
Lute Powered is a series highlighting PLU alumni at some of the most well-known organizations in the Puget Sound region. Jon Grande '92 is the second of three Lutes being featured from Amazon. The series also included profiles of Regan Zeebuyth '01, senior manager at Amazon's corporate affairs business operations, and April Rose Nguyen '19, '21, applicant services lead for Amazon Technical Academy.