Currently Reading:
PLU becomes the second Washington university to join prestigious international studies organization
PLU becomes the second Washington university to join prestigious international studies organization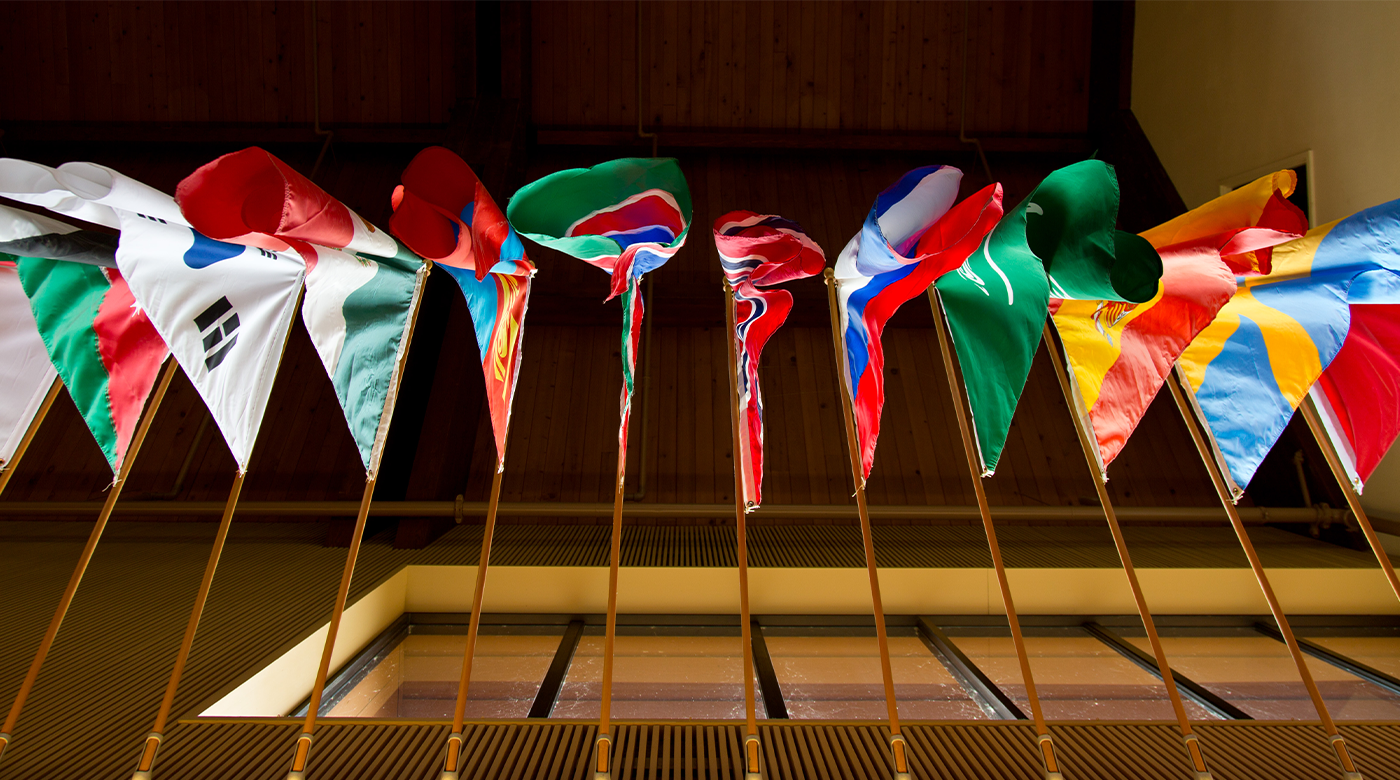 June 3, 2022
By Zach Powers
PLU Marketing & Communications
The Global Studies program at Pacific Lutheran University recently established a chapter of the Sigma Iota Rho Honor Society for International Studies. PLU is just the second university in Washington to become a member of the prestigious organization.
Sigma Iota Rho works to advance the service and scholarship of students of international affairs through the promotion of a deeper understanding of world affairs. "The society supports the consensus that international studies require an interdisciplinary perspective that includes technical and analytical skills, as well as facility in a foreign language," said Ami V. Shah, a global studies professor and faculty advisor to the PLU Sigma Iota Rho chapter. "Our curriculum was vetted by the national office and deemed to fulfill these goals."
PLU students who are members of Sigma Iota Rho will become part of a larger, life-long community engaged in international affairs. Membership will present opportunities to apply for research funding, publish their work, search for internships and jobs, and participate in national conferences.
"As someone who was inducted many years ago, when I was a college junior, I can testify that it is one organization that I returned to as I looked for internships and summer jobs, as well as later as I thought about supporting my students' research, publication, internships, etc. I hope our students will find it as helpful as I have," said Shah.
PLU students will have the opportunity to join the chapter once achieving junior standing. To be eligible, students must be majoring or minoring in global studies, have a grade point average of 3.3 or higher in all courses, and a grade point average of at least 3.4 in international relations courses. Nineteen PLU students have been accepted into the new chapter thus far.
The Global Studies program was supported throughout the application process by the Interdisciplinary Studies program and the Wang Center for Global and Community Engaged Education.