Currently Reading:
PLU awarded $15,000 from NSF for COVID-19 DEI Challenge
PLU awarded $15,000 from NSF for COVID-19 DEI Challenge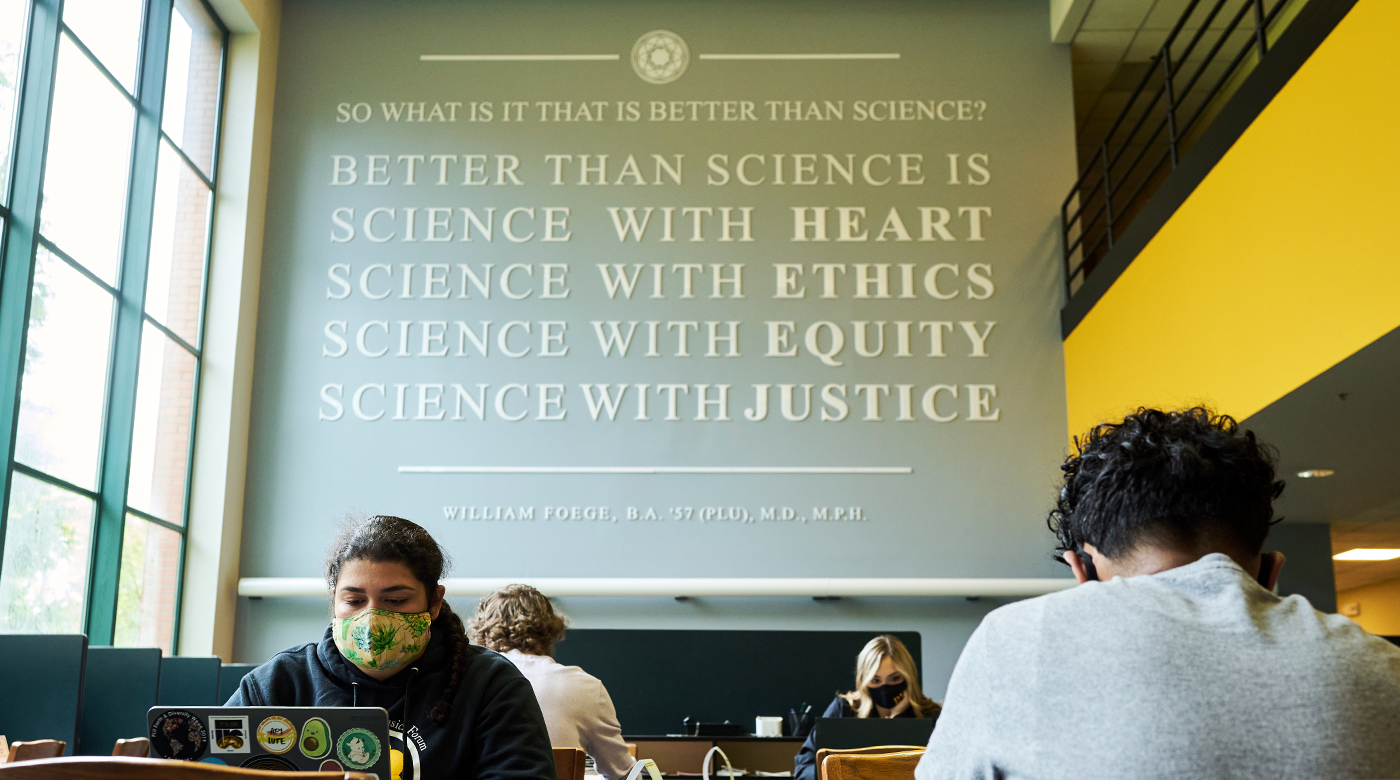 July 12, 2022
By Veronica Craker
Marketing & Communications
Pacific Lutheran University was named a winner in the U.S. National Science Foundation (NSF) Taking Action: COVID-19 Diversity, Equity, & Inclusion Challenge. PLU received a $15,000 prize for its work in mitigating the impact of the COVID-19 pandemic on diversity, equity, and inclusion in STEM.
"This important challenge rewards institutions for their efforts to ensure that the pandemic will not reduce the already low participation and inclusion of diverse students and workers in STEM education and careers," said Diana Elder, Division Director of NSF's Division of Human Resource Development.
PLU was honored for its initiative in developing programs supporting undergraduate enrollment and retention, the PLUS Year Program and the PLU Fixed Tuition Guarantee Program, and placed second in the four-year STEM undergraduate category, just behind Fort Lewis College in Colorado.
The PLUS Year supports students affected by the pandemic by allowing them to delay some of their courses, labs, and experiential learning opportunities by providing them with up to two additional semesters of coursework tuition-free. The PLU Fixed Tuition Guarantee Program ensures tuition for the 2022-2023 incoming class of first-year and transfer students remains the same throughout their undergraduate years, eliminating the passage of the rising cost of tuition to returning students and their families.
"PLU has long been committed to diversity, equity, and inclusion, and the programs described in this application are current manifestations of these efforts," Ann Auman, Dean of Natural Sciences, said. "This commitment is even more important now since the COVID-19 pandemic has exacerbated inequities that national efforts to diversify the STEM pipeline have been attempting to address at a time when society needs diversity of thought and creativity in STEM the most to address looming global challenges."
PLU will participate in an NSF-hosted showcase of the winning interventions on July 19. For more information, visit nsf.gov/ehr/Covid19Challenge/Winners.jsp.