Currently Reading:
Lute Powered: City of Tacoma
Lute Powered: City of Tacoma
PLU alumni Tom Chontofalsky '03, Clarissa Gines '12 and Lisa Woods '92 serve the public good at the City of Destiny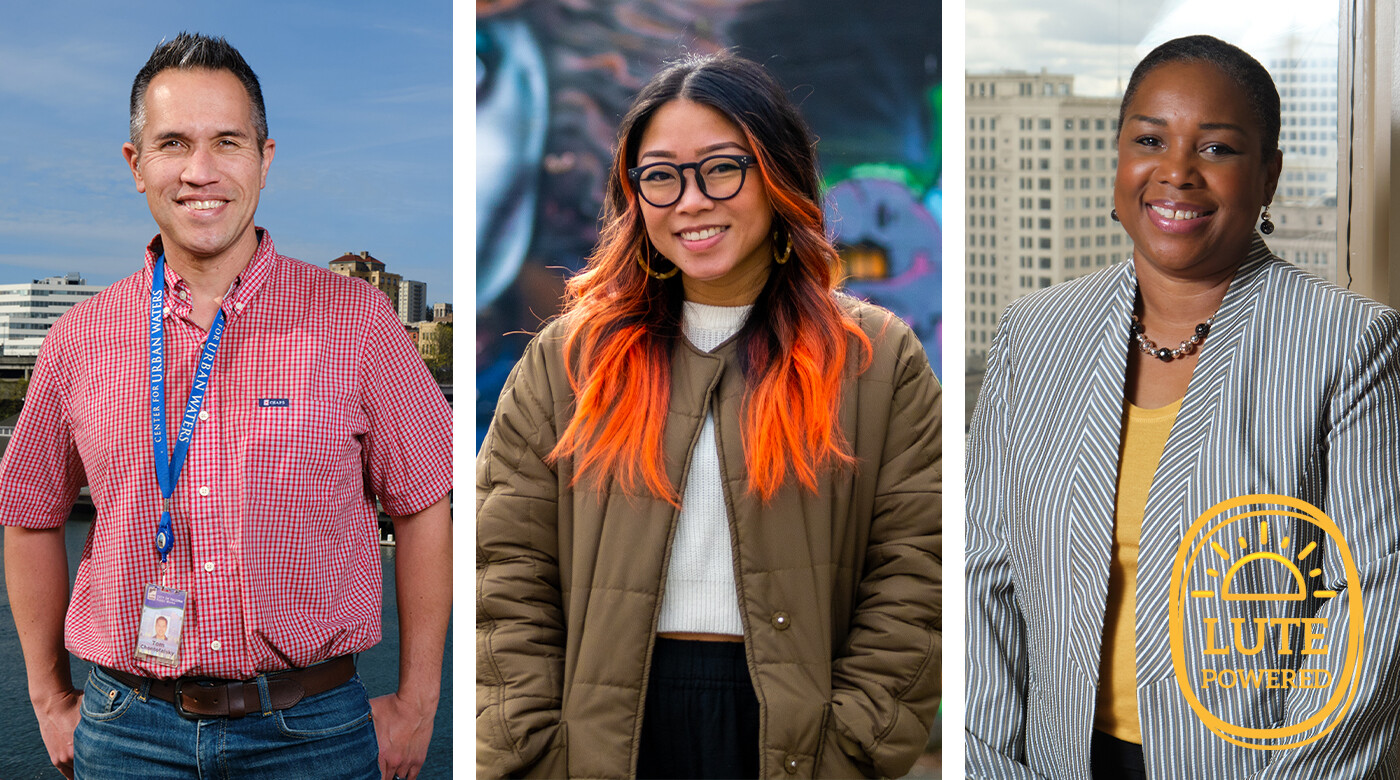 July 20, 2022
The City of Tacoma provides high-quality, innovative and cost-effective municipal services that enhance the lives of its 215,000 residents and the quality of its neighborhoods and business districts. PLU alumni Tom Chontofalsky '03, Clarissa Gines '12 and Lisa Woods '92 are three of the many Lutes who serve the public good at the City of Destiny.
The Environmental Scientist
From an early age, Tom Chontofalsky '03 always thought he'd be a wildlife biologist. He'd pore over issues of National Geographic and One World magazines his dad purchased, studying photos and text of exotic animals. Chontofalsky is now an environmental scientist with the City of Tacoma, analyzing everything from stormwater to soil samples to industrial waste.
The outdoorsy trail from National Geographic to analyzing waste makes surprising sense. As Chontofalsky grew older, he thought he'd go into state wildlife biology after graduating from PLU with a biology degree in 2003. But, two days after finishing up his senior project, Chontofalsky wound up interviewing with a private environmental science lab.He took the job and found that he loved his new field. "I spend a lot of time running or hiking and fishing outdoors, and it's cool to be out there," he says. Environmental science tied Chontofalsky's passion for science and nature in a new way.
"People look at Wapato Lake and wonder, 'Why is this water so clear?'" he says, and now Chontofalsky can explain the chemistry of water treatment and the lake clean-up process. "It's just been a cool experience," he says.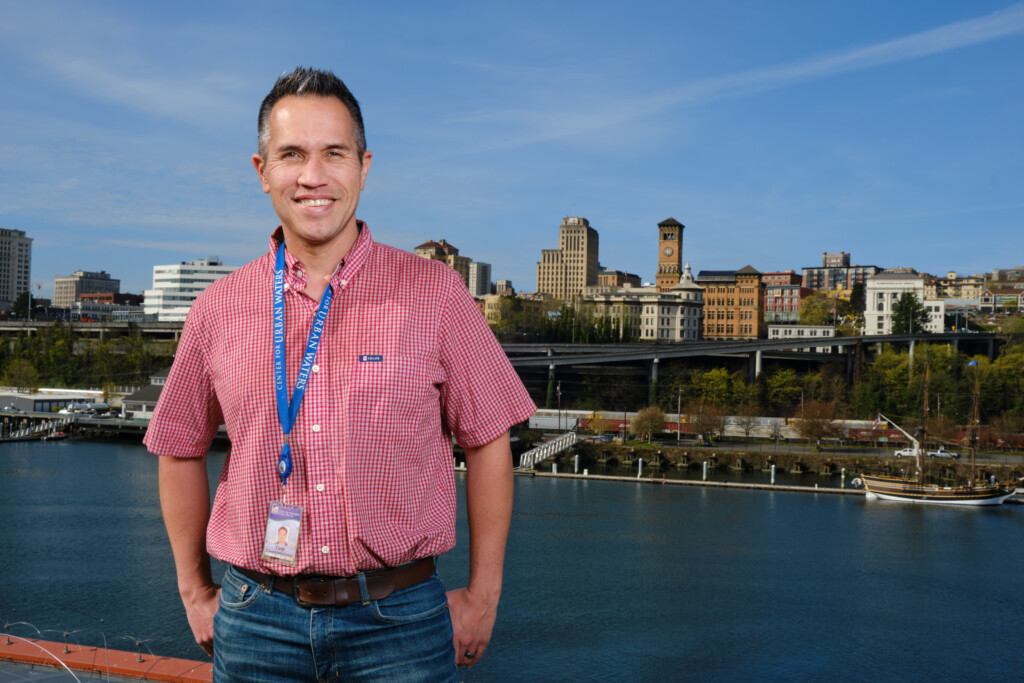 The Creative Curator
Clarissa Gines '12 was one of the first students to graduate with PLU's art history undergraduate degree in 2012. It wasn't easy—she had a child during her senior year, and juggled parenthood with schoolwork and an internship at a Seattle-based art gallery. She then worked as a gallery assistant, Museum of Glass associate, and gallery exhibitions manager for the next seven years.
All of which helped prepare Gines for her new role beginning in 2019 as the Tacoma Creates program coordinator within the city's Office of Arts and Culture Vitality.
Tacoma Creates was the first voter-approved Cultural Access Program in Washington State. The initiative intends to increase access to Tacoma arts, culture, heritage, and science experiences by reducing barriers to access and expanding offerings, particularly for underserved youth.
As the program coordinator, Gines helps update funding guidelines, builds out application processes, communicates with organizations, and helps distribute funding.
The Powerful Observer
As far back as middle school, others noticed Lisa Woods' quiet strength and power of observation. "My demeanor is to listen, hear people and see people," she says. "I've developed that over time, but I've always been the listener in the room and not necessarily the talker."
Today, Woods ('92) uses her powers of reflection as chief equity officer within Tacoma's Office of Equity and Human Rights, leading anti-racist systems transformation efforts at the city level.
The path to the position started at PLU. After three years of college in Texas, Woods married and moved to Joint Base Lewis-McChord, only a semester shy of graduation. Soon, she heard great things about PLU's care for students and career placement program.
"I remember the care and concern of the professors and the administration," Woods says. "I felt like they cared about me as a person and were invested in helping me be successful. Even in the short period I was there, I felt that."