Currently Reading:
Summer Internships: Theater major learns from the best at a Seattle Theatre Company
Summer Internships: Theater major learns from the best at a Seattle Theatre Company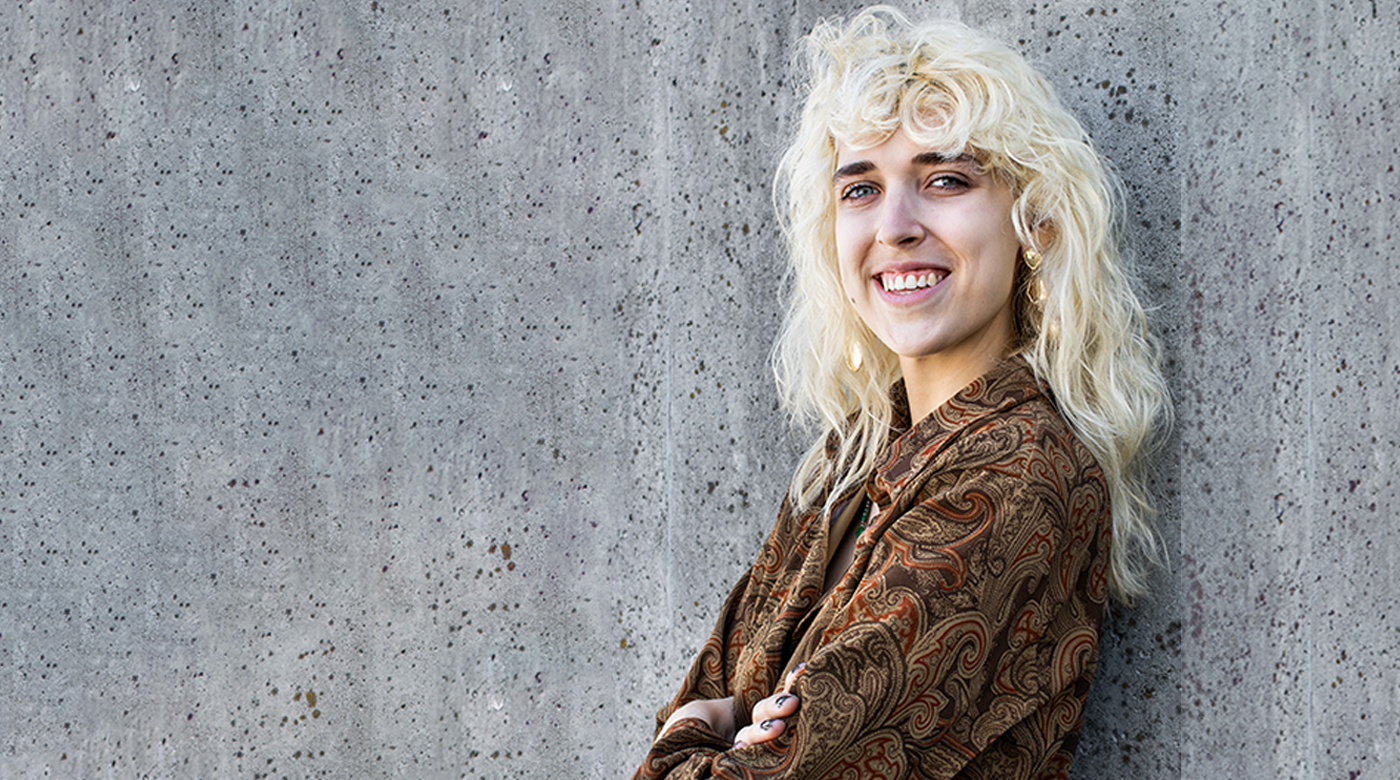 August 12, 2022
By Veronica Craker
Marketing & Communications
In high school, Peyton Noreen '23 loved participating in theatre productions. Noreen's passion for the stage wasn't something they were ready to give up on when they enrolled at Pacific Lutheran University. It's why they chose to major in theatre and why they're spending the summer interning with the Taproot Theatre Company in Seattle.
"When I was going into college, it was a no-brainer for me because I just had such a strong interest in it," Noreen said. "The theater industry is so vast that I was like, 'Well, I don't know what type of role I want to do, but it's got to be theater.' "
We recently met with Noreen at the end of a long day teaching for the company's summer camp program to discuss their internship experience. 
Why did you want to study theater at PLU?
I was thinking about going to a conservatory or another college, but when I came and visited, I really loved PLU's student-produced season. That was something I hadn't seen at other colleges, and there's just a lot of opportunities for students to do things in the department.
How did you find your internship with Taproot?
I remembered that my advisor, Professor Amanda Sweger, did a sabbatical at Taproot, and they seemed like they produced really cool stuff there. I was delighted to find that their internship program is really robust and very supportive of interns, and it's really rooted in the idea of introducing newer theater artists in training to theater practitioners who are already in the industry and have experience. There were two internships that I was looking at … the directing one and the teaching intern one, which is the one that I got. Both of them were really exciting to me, and they were also paid internships, so that was a big part of it too.
What was the application process like, and what do you believe helped you stand out and land the internship?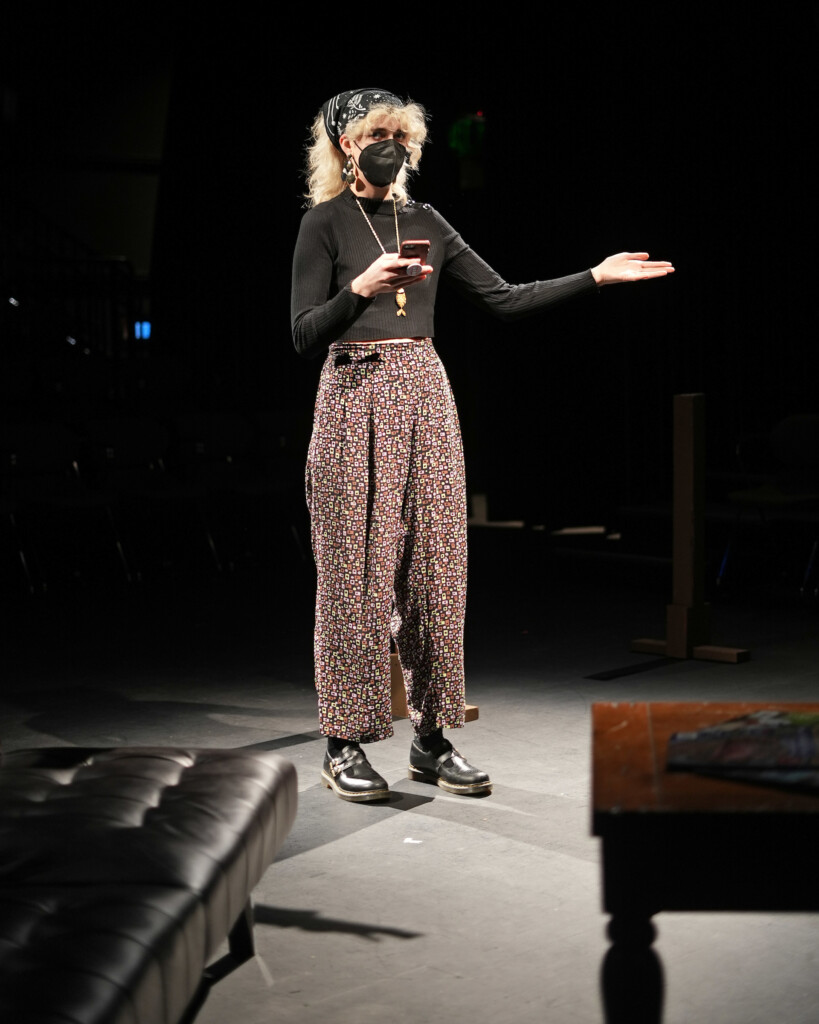 I worked really hard on my resume and cover letter. I got a lot of help from someone at the Wild Hope Center and Alumni & Student Connections, working on my cover letter and resume and tailoring it to the internship I was applying for. It was great that I got so much help with that.
The theater industry is very much about who you know. Honestly, I feel like I probably got offered this internship because I have a really close relationship with Amanda, and she was able to give me a really good reference. But I won't discredit myself that much because I think my cover letter, resume, and experiences matched up with the internship very well. 
Tell me about your internship; what is it you are doing with Taproot?
I got offered the teaching internship, and what I'm doing for that is helping Taproot's resident teaching artists run their summer camp programs. I'm basically a camp counselor, but it's a little more fun because I'm teaching something I'm really passionate about. A lot of the kids I've had so far want to be there, and they want to do theatre, and they want to have fun and play and use their imaginations. It's really fun to see.
The other aspect of the internship is that I teach a different topic every week. So, in my first week, I taught imagination, teamwork, and collaboration skills to kindergarten through third graders. And then last week, I was teaching improv to fourth through sixth graders. Then this week, I'm working with 13 through 16-year-olds, just giving them a feast, a cornucopia of different theater styles that they can get into and use in their acting. It's a lot of fun to do all those different things.
Is there anything about your internship that you are enjoying the most?  
I love hearing the silly stuff that kids say because it's fun to hear them use their imagination unapologetically and to praise them for that. My other favorite thing about this internship is working with the teaching artists and getting to pick their brains about what they do in the theater industry, how they got where they are, and the advice they have for me.
I was lucky to work with the same teaching artist two weeks in a row. We got to talk extensively about what works and what doesn't for these different age groups. I feel like I got a lot of really helpful tools from him and valuable perspectives.
How do you see this experience benefiting you once you graduate?
I think the valuable thing I'm getting from this internship is experience. Now that I've done this, I have more of a resume that I could tailor toward teaching if I wanted to do that somewhere else. The internship program they have at Taprootis tailored toward letting the interns get to know what working in a professional theater company would be like and what sort of things people do in those companies. I feel so honored to be working with a well-established and well-known company in the Seattle theatre community. I enjoyed hearing all of these wonderful artists and professionals talk about the theater process and how it looks in the professional world.