Currently Reading:
Centering the City: Lisa Woods '92 discusses her work as Tacoma's chief equity officer
Centering the City: Lisa Woods '92 discusses her work as Tacoma's chief equity officer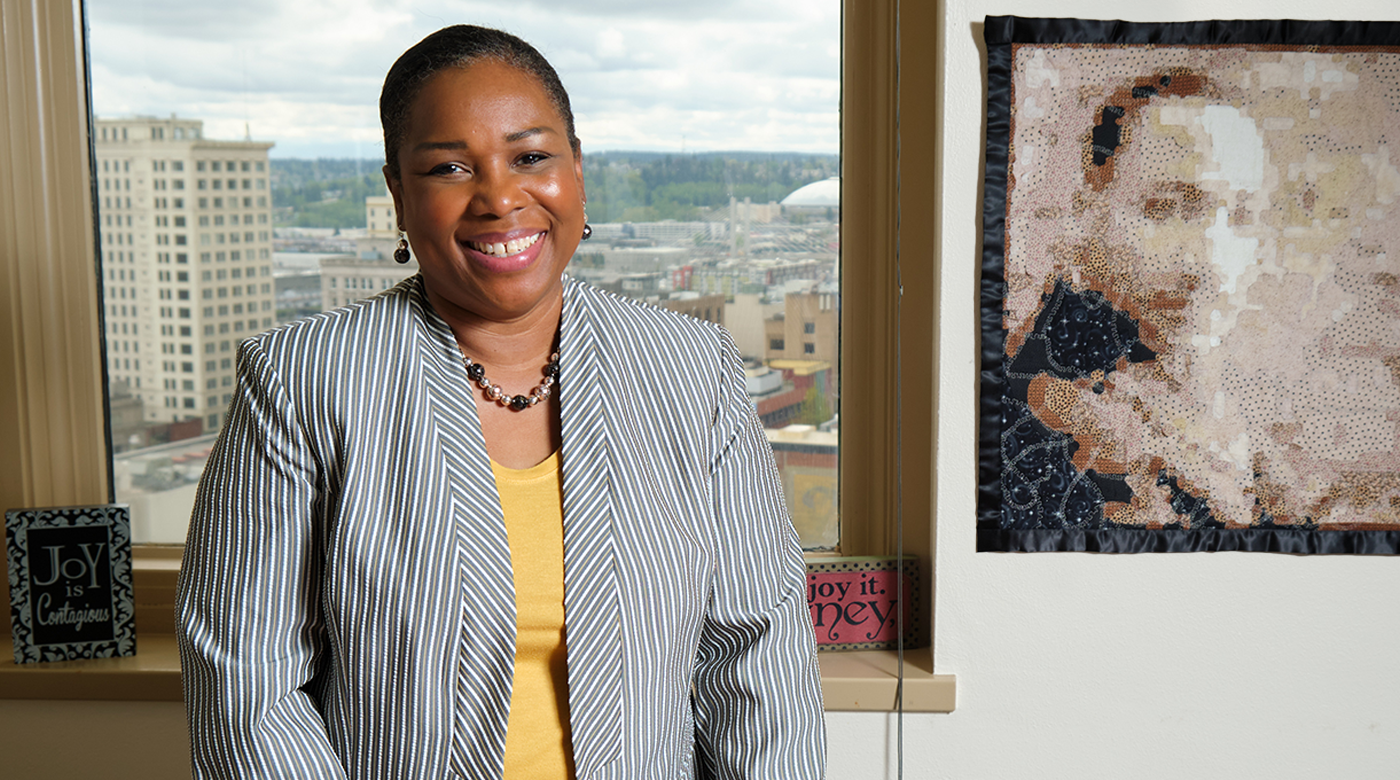 November 3, 2022
By Zach Powers
ResoLute Editor
Lisa Woods '92 leads initiatives to help improve systems and services as the City of Tacoma's chief equity officer. She says her approach to this work starts with listening and continuously thinking about how best to center community voices, experiences and needs.
How can centering community voices help lead to more vibrant and equitable communities and systems? 
I believe that some of the answers to the issues we face are already known and being implemented in community because they have proximity to and knowledge of the causes. By centering or elevating community voices, we can learn about what's working and what's not working, what resources are needed and what approaches work best to make their communities vibrant and ensure that everyone gets the resources they need to thrive.
What can be some systemic barriers to centering community?
One of the barriers that comes to mind is access. Using traditional systems to connect, inform, educate or solicit feedback from the community can risk leaving out the voice, wisdom and opinions of populations in our community who do not have ready or easy access to those modes. Many traditional systems for engagement ask the community to come to decision makers. So creating systems that meet people where they're at removes some of those barriers. This can apply to transportation, communication, technology or any area where the dominant way to gain access has not considered every part of the community.
What are a couple of ways that you work to center community in your work and practice? 
One of the ways I work to center community in my work is connecting the community directly with key decision makers and not being in the middle. Supporting direct connection helps the community build and strengthen relationships with decision makers, allows their voice to be heard unfiltered and allows organic dialogue to happen.