Currently Reading:
Rick Steves to Present "Travel as a Wildly Hopeful Act" at PLU
Rick Steves to Present "Travel as a Wildly Hopeful Act" at PLU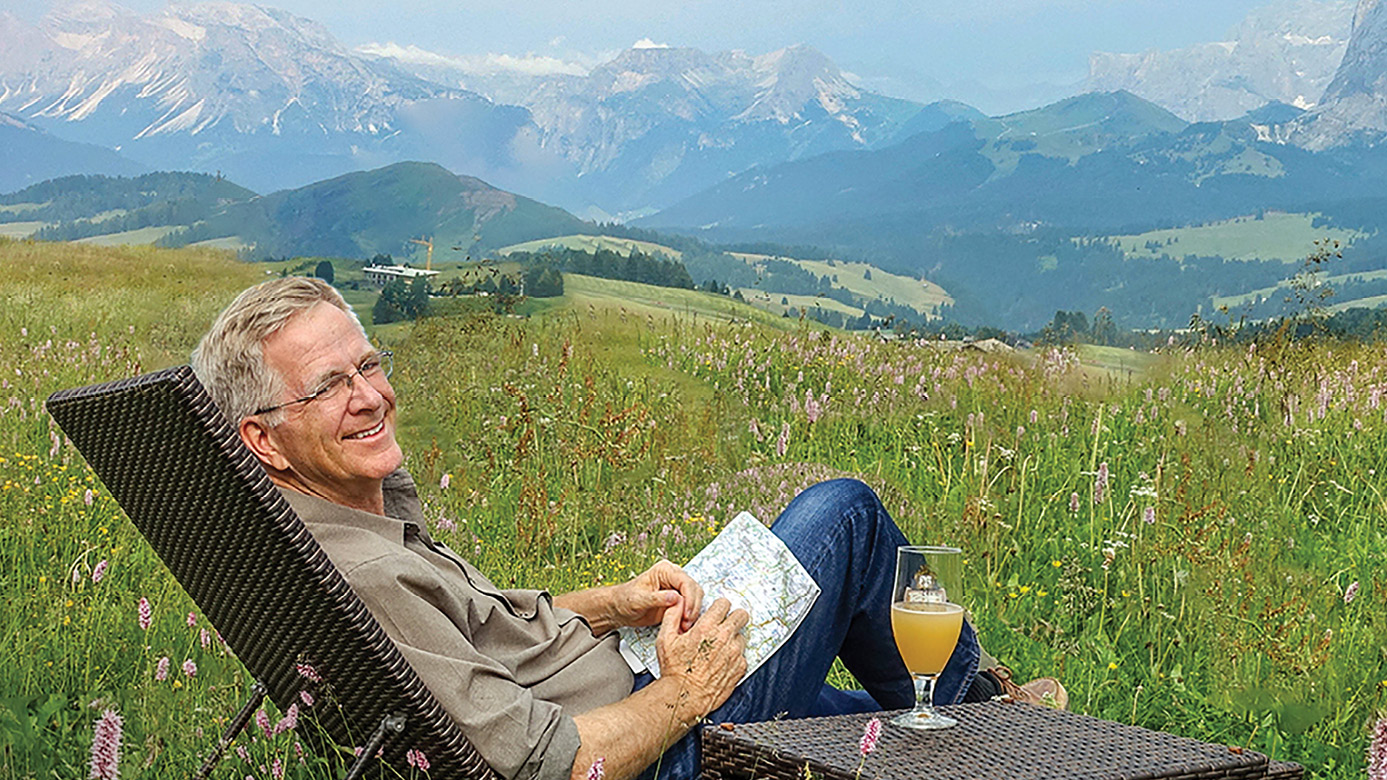 February 27, 2023
By Zach Powers
PLU Marketing & Communications
Pacific Lutheran University's Wild Hope Center for Vocation is pleased to announce that travel expert, author, television host and activist Rick Steves will visit campus on Wednesday, March 22 to receive the 2023 Wild Hope Award and give a presentation on ``Travel as a Wildly Hopeful Act.``
"Rick Steves embodies the mission of the Wild Hope Center, and we look forward to learning from him and celebrating his commitment to human and ecological flourishing," said Faculty Fellow in Humanities and Wild Hope Director for External Relations Samuel Torvend.
In 2019, Steves was featured in PLU's ResoLute magazine and shared insights about the political and spiritual benefits of international travel. "The whole idea about traveling is to get out of your comfort zone, and to gain an empathy for the other 96 percent of humanity," Steves shared in the magazine. 
A widely respected authority on European travel, Steves empowers Americans to take European trips that are fun, affordable and culturally broadening. He produces a best-selling guidebook series, a popular public television show, a weekly public radio show, a syndicated travel column and free travel information available through his travel center and ricksteves.com.
Steves is also the founder and owner of Rick Steves' Europe, a travel business with a tour program that brings more than 30,000 people to Europe every year. The company contributes to a portfolio of climate-smart nonprofits, and Steves also works closely with several advocacy groups and has been instrumental in the legalization of marijuana across the United States.
Steves considers the road traveled as a school and a spiritual adventure. At PLU, he will share insights from a lifetime of travel, exploring Europe and venturing to more distant cultures.