Currently Reading:
Annica Stiles '25 explores Iceland's wilderness and culture
Annica Stiles '25 explores Iceland's wilderness and culture
Annica Stiles, an environmental studies major with minors in communication and Indigenous and Native American studies, spent the summer interning with Global Treks & Adventure.
Posted by:
mhines
/ September 5, 2023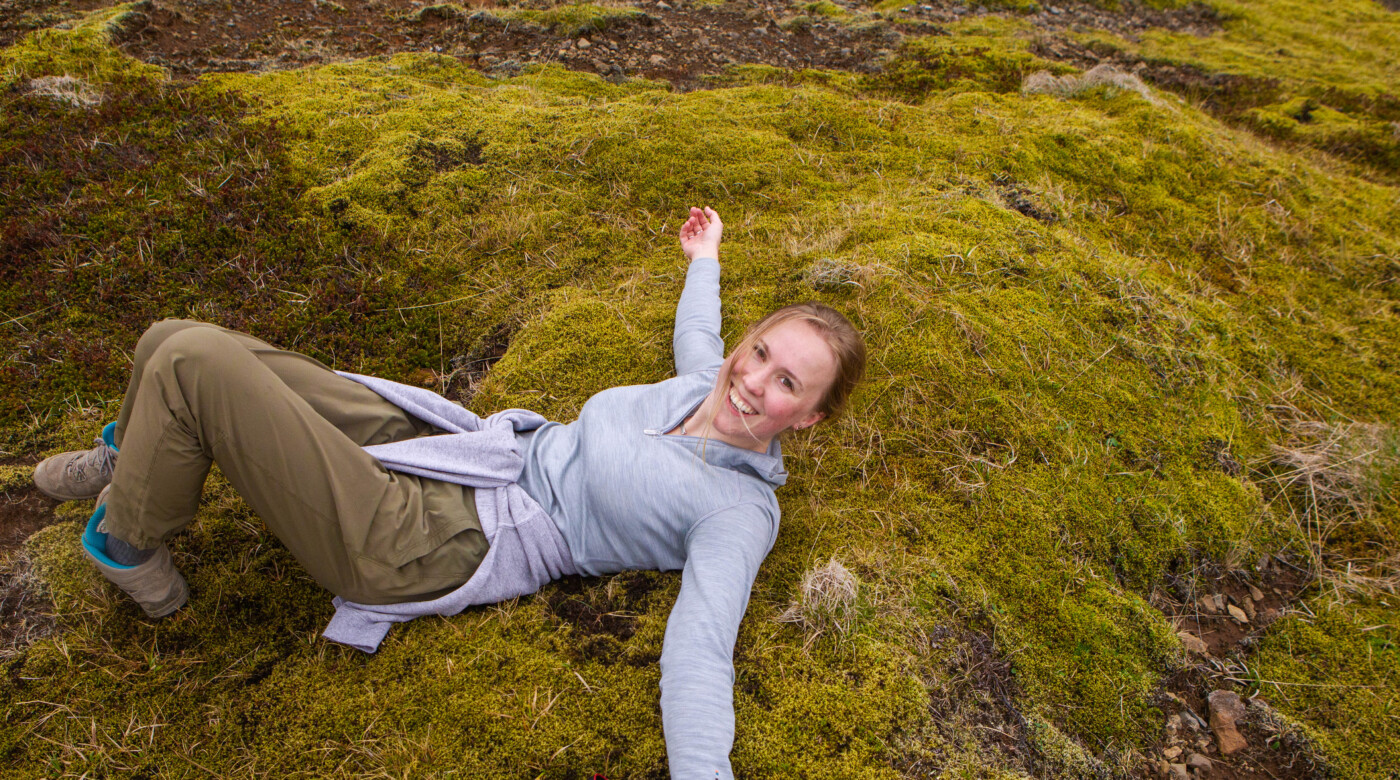 September 5, 2023
Embarking on a journey to study in Reykjavik, Iceland, during the summer is a unique and life-changing experience that offers an extraordinary blend of academic enrichment and natural wonder. Imagine being immersed in a land of fire and ice, where the midnight sun never sets, and your classroom extends to volcanic landscapes, majestic waterfalls and glaciers.
In this Q&A, we learn from Annica Stiles '25, who seized the opportunity to study in this Nordic paradise for the summer. From academic pursuits and cultural encounters to awe-inspiring adventures, discover what it's like to be a student intern for Global Trek & Adventures in Iceland.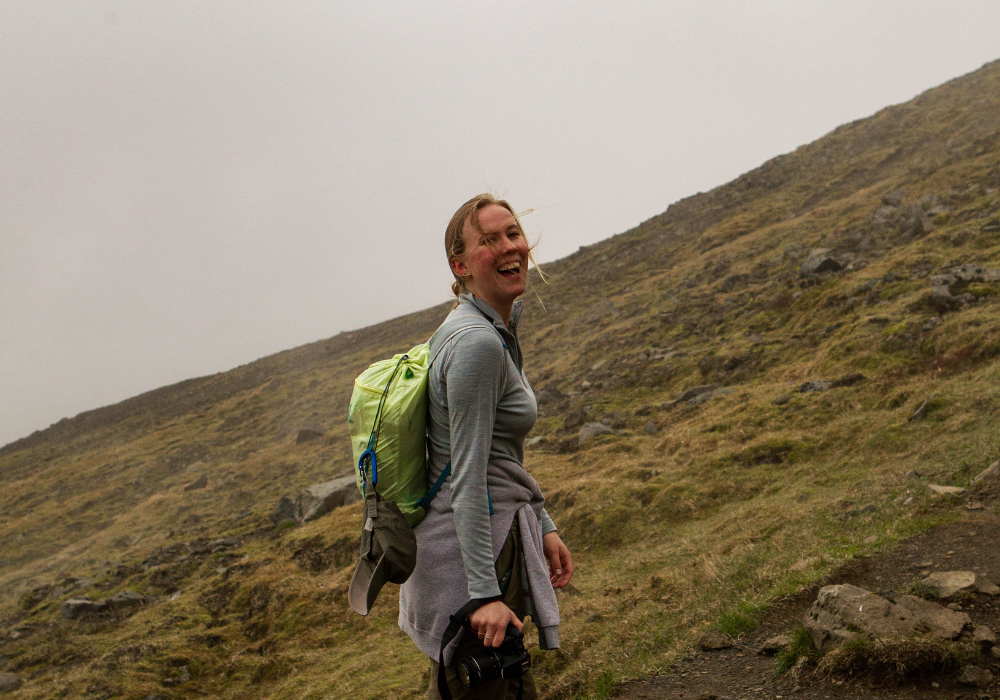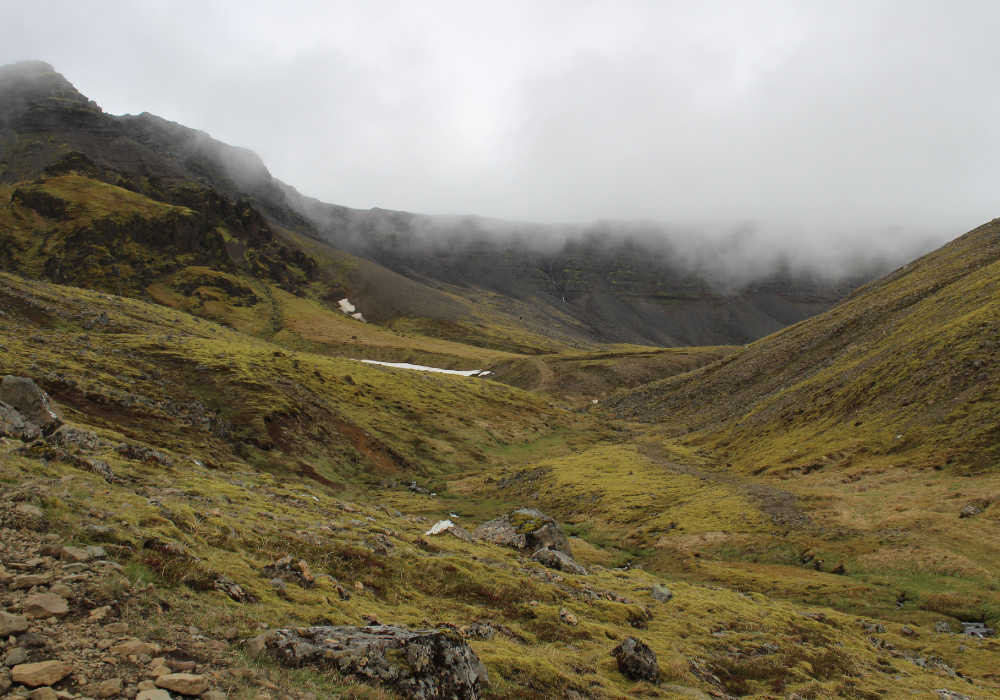 This summer, you interned with Global Trek & Adventures. They offer a variety of research opportunities. How did you learn about them and end up in Iceland?
AS: I found Global Treks on multiple online internship sites for environmental studies. I knew I wanted to find an internship for the summer that would give me experience in my field, and when I saw that this one combined environmental studies and journalism, it seemed like a perfect fit for the path I wanted to pursue.
The goal laid out to us during interviews was that we would be formulating an anthology of Southern Iceland, and each intern would research and write a chapter to contribute – my topic was environmental conservation, but there were other interns studying anything from geology to health care and culture.
Walk us through your internship experience from start to finish. 
AS: The internship had three phases: pre-research, field research and publication.
The first phase was pre-research in the spring. We would meet in groups of interns and one-on-one with our research directors to focus on our goals and create an outline for the on-site phase.
The second phase was ten fully loaded days of research in Reykjavik, Iceland, and the surrounding area. We stayed at a house outside of town, and our research directors laid out different options every day, from museums to hikes, and we could choose what would best benefit our personal topic. They wanted us to gain a lot of information by immersing ourselves in the culture and meeting with locals. So, I spoke to many naturalists and residents about land management and conservation efforts throughout the region. We'd typically be out and about all day in groups of 3 or 4.
Finally, phase three is still underway, and this has been the writing process. We had a rough draft due last month, went over it with our research directors, and are now completing our final draft to submit for editing.
When you reflect on this experience, what stands out to you? 
AS: My projects were very specialized to what I am learning at PLU. It was very fun to stretch those muscles and expand on them. The most important thing I came away with was my admiration for how Icelanders view the earth and how those values affect their conservation efforts. When there is a deeply rooted connection to your land and its history, there is a stronger motivation and passion for protecting it at all costs, and that was so cool to experience firsthand.
What an amazing takeaway! How has this internship informed your future?
AS: This internship has offered me incredible experience for what I want to do. The way I describe my niche is environmental journalism, and the goal would be to write about and advocate for conservation efforts. Aside from that, the experience I gained working on-site has given me countless new skills for traveling abroad and conducting research. I see myself using these skills in all aspects of my life, especially academically and in leadership roles like Outdoor Rec on campus.
If you were to offer advice to other students considering internships, what valuable insights would you share?
AS: This advice could be more creative, but get out of your comfort zone. It will be worth it, and this is the easiest time in your life to take advantage of these opportunities and either get academic credit, financial compensation, or something to add to your portfolio or resume. Find something that makes you really excited and do whatever you can to do it. There are options to help make it possible.