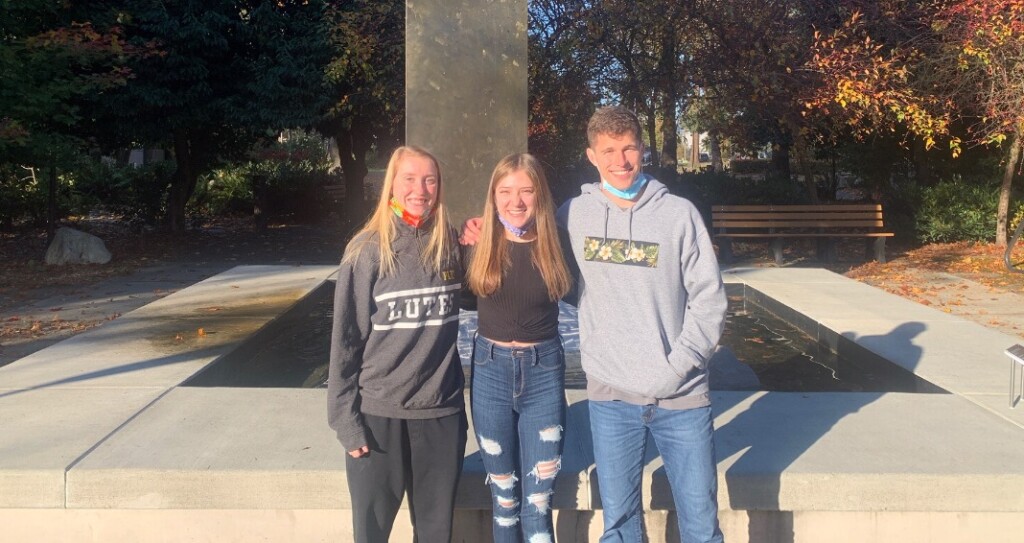 Northwest Regional Ethics Bowl
Between 2016-2019, PLU hosted the Northwest Regional Ethics Bowl. In November 2020, the ethics bowl was held virtually using an online debate platform. The bowl gathers approximately ten teams from other colleges and universities in our region for a day of competitive and collegial fun to present arguments for cases on current topics such as eviction protection during a pandemic, callout culture, open source medical equipment, and the responsibilities of documentary makers. The first and second place teams go on to compete at the national level at the Association for Practical and Professional Ethics Intercollegiate Ethics Bowl in the spring.
The PLU Ethics Bowl Team invites students of all majors and minors to participate, particularly those who have interests in ethics, politics, public speaking, and research on current issues.
Faculty contact: Prof. Sergia Hay (haysk@plu.edu)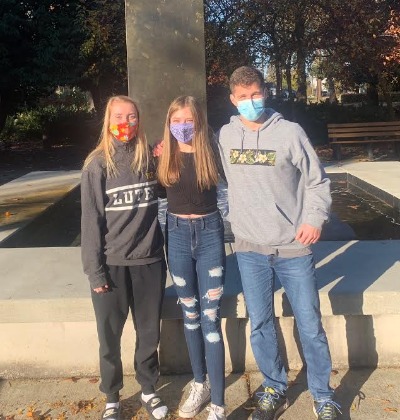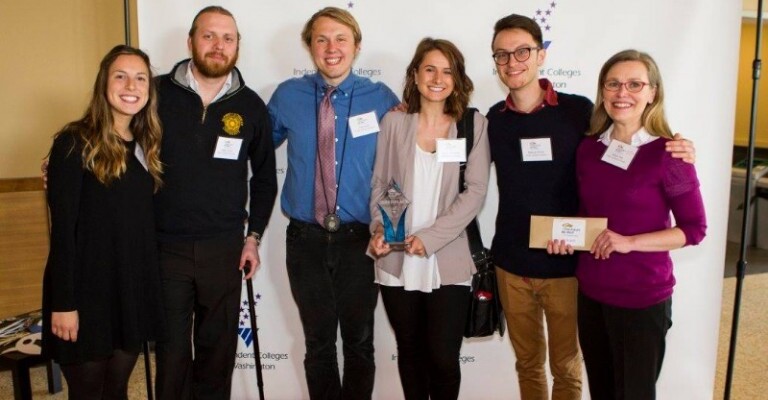 Ethics Bowl Team 2017 3rd Place