The university sponsors Faculty Excellence Awards to recognize outstanding accomplishments of the faculty in five areas of faculty work: teaching, advising, mentoring, research, and service. The recipients have been nominated and selected by their peers, signifying their high regard among those who know them well.
Call for Nominations - 2020-2021
Call for Nominations – Faculty Excellence Awards, 2020-2021
Deadline April 12, 2021
You are invited to submit nominations for the 2020-2021 Faculty Excellence Awards, which will be announced in late May 2021. Each recipient receives a $2500 award. Please see the call for nominations for complete details.
2019-2020 Faculty Excellence Award Recipients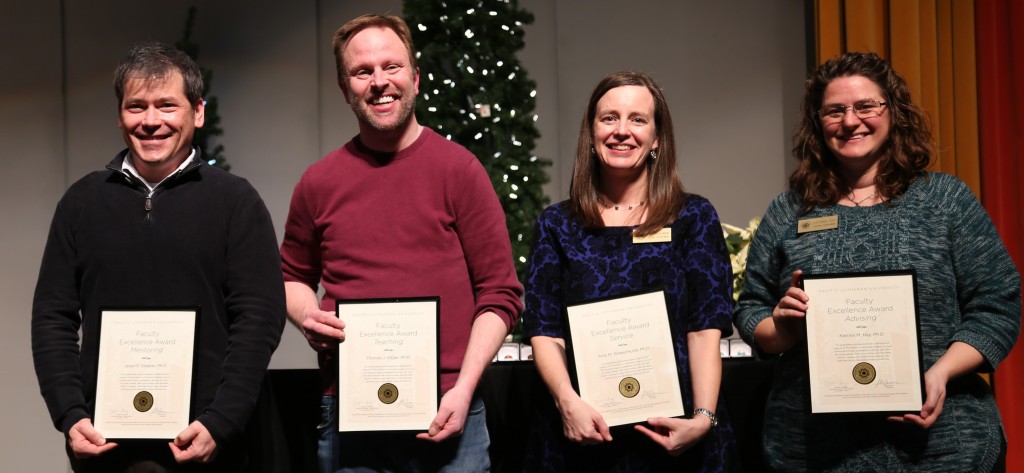 Previous Award Recipients