The university sponsors Faculty Excellence Awards to recognize outstanding accomplishments of the faculty in five areas of faculty work: teaching, advising, mentoring, research, and service. The recipients have been nominated and selected by their peers, signifying their high regard among those who know them well.
2021-2022 Faculty Excellence Award Recipients
Faculty Excellence Award in Teaching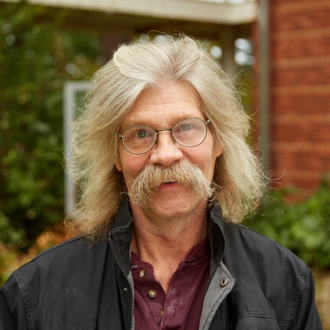 The Faculty Excellence Award in Teaching recognizes a member of our faculty who embodies a commitment to excellence in their ability to communicate knowledge and inspire students. The 2021 Faculty Excellence Award in Teaching is presented to Steve Sobeck, Resident Instructor of Art & Design.

For the past 23 years, Steve has positively impacted hundreds and hundreds of PLU ceramics students and made an indelible impact on the Department of Art & Design.
Steve has an unwavering commitment to student learning. When we shifted to remote learning, he adapted his hands-on discipline by creating ways for students to work with clay at home. Later, when we shifted to hybrid learning, Steve relocated a number of the ceramics studio wheels to the larger sculpting room and created a schedule that enabled all students to have some in-person class time. At the same time, he accommodated students who were not able to be in-person by positioning multiple video cameras on his hands working with the clay so they could watch his technique.
A colleague shared that "Steve goes out of his way to encourage his students to set their inhibitions aside and approach the clay with abandon. As they develop, he works hard to help them achieve creative autonomy." A recent course evaluation reflects this notion, with a student writing "[Steve is] always available to ask a question, but never lets us rely on him too much. A great example is his question 'are you asking me to make an artistic decision for you?' This mentality … taught us to think for ourselves, check peer opinions, but still feel comfortable asking technical or procedural questions."
Another colleague observed that "relationship" may be the best word to describe Steve's pedagogy. The colleague wrote "[Steve] is a prolific reader of all subjects, draws connections between seemingly disparate subjects, and incorporates these discoveries into his lessons. Students are exposed to new ideas and ways of expressing themselves and their experiences in a way that is only limited by their imaginations."
Former students wrote about the lifelong impacts Steve's teaching had on them. One such student, who is now also a ceramics teacher, shared, "Whether I am teaching kids or adults, I have a catalogue of knowledge that I learned from Steve. Thank you, Steve, for teaching me how important it is to show up, even on the hardest days, to stick with your passions and keep exploring and making mistakes." Another former student wrote, "I know that if this is being read aloud or even if it is being read quietly by Steve himself, he will be shaking his head in what I know is a form of true humbleness–which is what makes Steve not only an inspirational educator, but also a human that I still look up to. He is someone I quote in my own classroom and someone who influences my work ethic and drive into adulthood almost 10 years after graduation."
Steve is described by countless former students as being the most influential professor they had in their time at PLU, including the student who expressed this sentiment despite not being an Art & Design major. The student further noted that while many people may be qualified to teach a particular subject, "not everyone can have a positive effect on all aspects of a student's learning. Professor Sobeck has been that kind of teacher for myself and my classmates." Another student wrote, "At the end of the day, Steve cares; he cares about clay (a lot) and he cares about sharing as much as he can with everyone who enrolls in his class."
For excellence in practicing the craft of teaching, we offer our congratulations to Steve Sobeck.
Faculty Excellence Award in Advising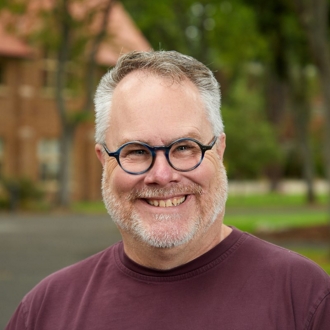 The Faculty Excellence Award in Advising recognizes a faculty advisor who embodies the qualities of effective and caring concern for student academic progress. This year we honor Tom Smith, Professor of Theatre.
The packet of material supporting Tom's nomination for this award demonstrates the student-centered nature of his work in this area, and the extent to which he goes above and beyond in his service of advising students. Tom has been described by colleagues as the glue and inspiration that has not only held the department together, but has moved it forward and brought success to scores of students.
Tom is the de-facto advisor to virtually all theatre and dance majors – whether they are formally his advisees or not. He assists students with planning their course schedules, navigating the complexities of university life and being a theatre major, and making well-chosen life and career decisions. He often meets with his advisees during evening or weekend hours to help them at a time that works best for them. A colleague shared that, after each semester concludes, Tom contacts each student who has a 2.7 GPA or lower to check in on them, to ask what kind of support they need to increase their grades, and to ensure that they have information on campus resources to help them on their academic and personal journeys.
A colleague wrote that Tom once told them, "My policy is that I can always find ten minutes to talk to a student." This availability is especially important for Tom's primary advisees, transfer students. As a colleague noted, "Tom makes sure to clearly help these students navigate graduation in a short time frame, and he helps them navigate the new challenges of this institution. Through a progressive set of meetings, he intentionally builds a bridge for transfer student success."
Tom provides resources, connections, and assistance to students as they begin the transition to post-graduation life. This includes reading their scripts, coaching them on monologues, discussing auditions, helping them find housing, providing references for employment, and connecting them with theatres that can provide them with opportunities. Tom fully acknowledges and supports their dreams, no matter how big or how small. As a colleague wrote, "Tom works hard to empower students to recognize how the world needs a person just like them, and he champions their successes."
Tom is described by colleagues and former students alike as being inspirational, approachable, warm, and friendly, yet with strong standards and expectations. A colleague wrote that Tom "has the patience of a saint. He keeps students on track, helps them solve problems, and gives endless amounts of his time to each. He is exactly what this award describes and I can't think of anyone more deserving for this recognition."
For excellence in advising, we honor Tom Smith.
Faculty Excellence Award in Mentoring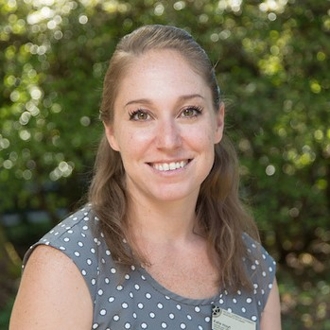 The Faculty Excellence Award in Mentoring was established by a gift from Tom Carlson, Professor of Biology, and honors Professor Emeritus of Biology Art Gee who excelled as a mentor to colleagues and students in his many years of service on the faculty. This award recognizes the efforts of a faculty member who serves as a "personal or professional guide" to students or colleagues and who makes a profound difference in the lives of others as a role model, confidant, critic or co-learner. This year we honor Kate Hoyt, Assistant Professor of Communication.
A colleague wrote that Kate has "willingly and ably taken on such tasks as helping students find internships, seek employment, prepare for job interviews, and navigate interpersonal challenges and pre-professional issues." In so doing, the colleague wrote, "Dr. Hoyt serves as a constructive critic, a surrogate parent, friend, confidante, leader, servant, teacher, co-learner and colleague." Another colleague shared "I can say that I have never witnessed someone with more integrity in their interactions with students than Dr. Hoyt."
A former student who is now pursuing a PhD in communication wrote that Kate "represents the best of mentorship that PLU can offer. She encourages students to thoughtfully and courageously engage with the world, offering her time and expertise as a place for rest, intellectual rigor, and care–so that students are equipped to go out into the world prepared to handle its challenges." Other students wrote about the role Kate played in mentoring them for leadership, service, and future careers, showing particular attention to their development as whole persons. One such example was the student who shared that Kate's "interest in the prosperity of her students, current and former, is key to her strength as a mentor and her relationships with her students. She mentored me into seeing and improving my potential for leadership."
Kate's real gift as a mentor, a colleague wrote, is in teaching students a mindset toward self-development and lifelong learning. She helps create real space for students to push themselves and each other. She gives students responsibility and holds them responsible.
For her excellent mentorship, we offer our congratulations to Kate Hoyt.
Faculty Excellence Award in Service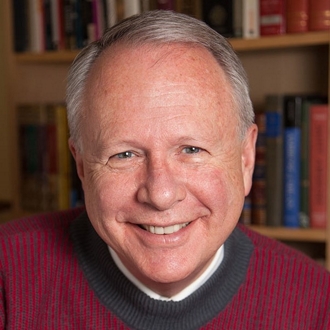 The Faculty Excellence Award in Service recognizes a faculty member who demonstrates academic leadership and who influences the life of the university through service in areas of faculty governance, the university, and the community beyond the university. This year we honor Samuel Torvend, Professor of Religion.
Professor Torvend has offered extensive and influential service to PLU for more than two decades. Through his leadership of the Wild Hope Center for Vocation, Samuel shaped the vocational formation of hundreds of PLU students, staff, and faculty. As the university's inaugural chair of Lutheran Studies, he helped to shape campus and national understandings of Lutheran Higher Education. In that role, he began the annual Lutheran Studies Conference, a conference that local congregations now build into their education plans each fall – drawing hundreds of people every year and highlighting the expertise of national voices alongside the considerable expertise of our own staff and faculty.
Samuel has regularly been elected by colleagues to important positions in faculty governance: as a member of the Faculty Affairs, Governance, and Educational Policies Committees, and as the faculty's representative to the Board of Regents.
Samuel has also regularly applied his scholarship —on the history of Christian responses moral  challenges— to local community activism and engagement. In 2017, for example, he was key author and first signatory on a letter from South Sound Religious leaders against hate speech and discrimination. Over the course of his career, Samuel has given hundreds of talks at dozens of faith communities across the country, representing PLU while also advancing thoughtful dialogue about religious history and ethics. Indeed, Samuel represents PLU to a wide array of church communities, including many in the ELCA and Christ Episcopal Church, where he is appointed as priest.
Samuel has been selflessly serving the faith community at Christ Episcopal Church since 2015. In his leadership role as Minister of Adult Faith Formation, Samuel has offered scores of programs that have reached adults at all stages of their faith journey. A congregant wrote "Samuel's energy is boundless and his commitment to our parish unequaled. He presides and preaches two Sundays out of every month to help maintain stability in our Parish. Indeed, his presence among us is calming and reassuring during this transitional period in which we find ourselves."
In speaking to this selfless service, a campus colleague wrote: "I can think of very few who have been more engaged in the community, and whose scholarship has benefitted both church and community, than Samuel. His work on the hungry in Pierce county, and at PLU, served as a wake-up call to all of us who were blind to the reality of food scarcity in the community."
A theme of Samuel's service is caring support. When our late colleague Kathlyn Breazeale became ill in 2011, he stepped in as chair of Religion, keeping things running smoothly and helping the department to process deep grief when she passed away. He is also very good at bringing cheer to dark times, as he did last year when University Relations asked him to give a Zoom talk to alumni and he chose to focus on the history of wine in Christian rituals.
For decades, many people learned about PLU for the first time because they heard a lecture by Samuel. When new faculty arrived on PLU's campus between 2006-2016, they were oriented to what it means to teach here in a workshop carefully designed and run by Samuel. When alumni return to campus, they frequently seek out Samuel to report on their vocational journeys and the ways his service to the university and community shaped them.
In 2019, the university honored Samuel with a Distinguished Alumni Award, naming him a graduate who "embodies the PLU mission." It is also fitting to honor his commitment to our university's mission and the many ways he dedicated himself to his alma mater through service as faculty, colleague, and leader. As a colleague observed, "PLU is incredibly lucky that his vocation brought him here and sustained him as he led us in reimagining Lutheran Higher Education for a committed, service-oriented, diverse, expansive future."
For his record of service to the university and our community, we honor and thank Samuel Torvend.
K.T. Tang Faculty Excellence Award in Research
The K.T. Tang Faculty Excellence Award in Research is made possible by an endowment established by Wilfred Chan, a 1974 alumnus of PLU, in honor of his former professor, K.T. Tang, Professor Emeritus of Physics. The award recognizes faculty scholars who have made significant contributions to their disciplines through dissemination of research findings related to the discovery, integration, or application of knowledge. This year, we honor two colleagues with this award.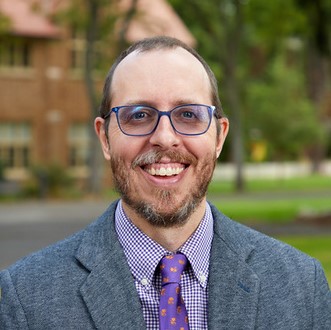 The first recipient Faculty Excellence Award in Research is Erik Hammerstrom, Associate Professor of Religion. Professor Hammerstrom is a specialist in modern Chinese Buddhism from the late nineteenth century to the present, with a wide-ranging interest in the areas of modernity, philosophy, and science.
Among Erik's notable scholarly accomplishments are two monographs, two textbooks, three book chapters, seven peer-reviewed journal articles, and nineteen academic reviews. A peer wrote, "What makes his scholarship distinctive is that rather than focusing on a single prominent Buddhist figure, Buddhist doctrine, or movement, his topics revolve around ideas, relationships, and discourses."
Professor Hammerstrom's two influential books represent his dynamic and interdisciplinary approach. Referencing his first book, The Science of Chinese Buddhism, a peer from another university observed that Erik "masterfully articulates how modern Chinese Buddhist intellectuals engaged in the discourse of science by arguing that Buddhism was entirely compatible with science and by promoting Buddhism as able to augment science's deficiency in ethics and self-cultivation."
His second book, The Huayen University Network, is also groundbreaking. Here, Professor Hammerstrom delved into the social networks and relationships that center around a Buddhist scriptural tradition becoming repackaged as a philosophical, spiritual, and religious alternative for modern China and beyond.
For excellence in research, we offer our congratulations to Erik Hammerstrom.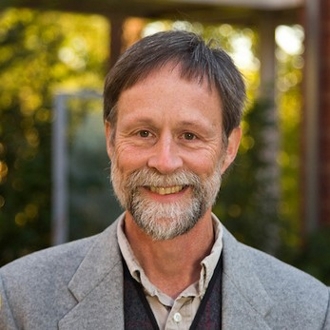 Our second recipient of the KT Tang Award for Faculty Excellence in Research is Greg Youtz, Professor of Music.
Over the course of Greg's career, his compositions include works for orchestra, band, choir, voice and chamber ensembles, as well as three operas: Songs from the Cedar House about Native American-White interaction in the Puget Sound region, Fiery Jade-Cai Yan, based upon the life of a historical Han Dynasty Chinese woman, and 2020's Tacoma Method about the expulsion of the Chinese from Tacoma in 1885. Greg's compositional breadth and scope is significant and impactful. He has written for almost all mediums and has received commissions from a vast array of artists and organizations. His works receive not only premiere performances, but continued performances by many leading musicians and ensembles
Greg's list of accomplishments includes two books, fourteen music publications, nine recordings and broadcasts, forty-five commissions, and eighty-one compositions. He is the winner of national awards in composition from the American Bandmasters Association and the National Band Director's Association for his works for wind ensemble, and his published music for winds is played regularly around the US, in Europe, and Japan.
A professional peer shared that "Greg's compositions have been influenced by diverse cultures and he revels in bringing new perspectives to his musical works. He is expert at creating pathways and bridges between different cultures." Another colleague described Greg's music as being "both magical and accessible in conveying the cultural flavors from East and West."
For excellence in research, we offer our congratulations to Greg Youtz.
Previous Award Recipients