1814-2014 Red White and Blue: Norwegian Constitution, American Inspiration
In 1814, Denmark lost control over Norway, a territory it had held for over 300 years. Leaders from throughout Norway quickly gathered to craft a new constitution, one which would establish Norway as an independent country with its own government. Drawing inspiration from the constitution of the United States and French philosophy, Norwegian leaders drafted a document which created a democratic government with a balanced federal authority. This document was signed in the mountain retreat of Eidsvoll on May 17th, 1814, a date commemorated by Norwegians every year as their national day. With only a few amendments, it has been in continuous force since 1814, making it the oldest such constitution in Europe.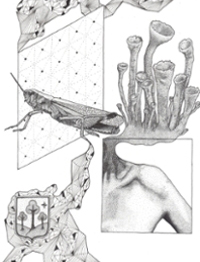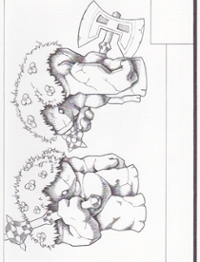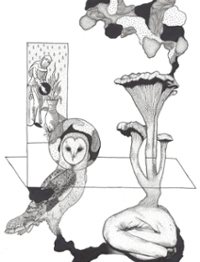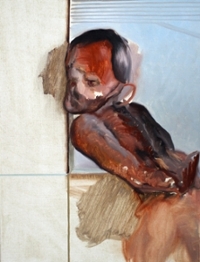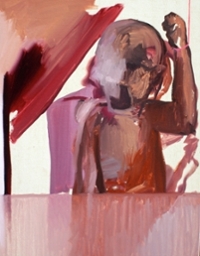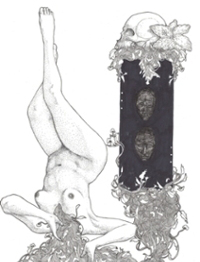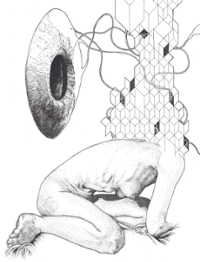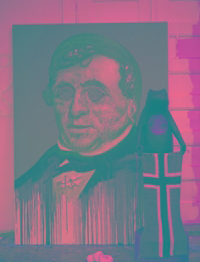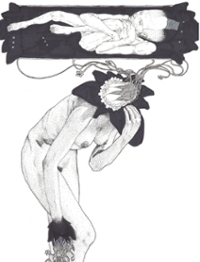 An exhibition celebrating this remarkable document opened on May 17th, 2014, at the Eidsvoll Center in Norway. Made up of works by 10 renown Norwegian modern artists, the exhibition is a visual exploration of themes ranging from freedom and stability, to the struggles facing democracy and globalization. Accompanying the exhibition is a scholarly volume with essays by leading authorities on the history and importance of the Norwegian Constitution. The exhibition and the publication were curated by Trond B. Olsen of ArtPro, Norway, and the U.S. tour is supported by the Royal Norwegian Consulate. The exhibition has been on display in Norway all summer, where it was seen by thousands of visitors. The title of the exhibition and publication is "1814-2014: Red White and Blue – Norwegian Constitution, American Inspiration."
"The U.S. premier of this exhibition at the Scandinavian Cultural Center is a particular honor," says Dr. Elisabeth Ida Ward, Director of the Scandinavian Cultural Center. "We have a deep historic connection to Norway here at PLU, but this exhibition is also about looking forward to create a more inclusive democracy today. We think it will resonate with students and the public."
Each of the 10 chosen artists submitted several works, which range from bold, colorful graphics to subtle ink drawings and photographs, as well as oil paintings, sculptures, and mixed-media.
The Consul of Norway in Seattle, Kim Nesselquist, facilitated the exhibition coming to Tacoma. "The relationship between Norway and the United States is very strong, and continues to be critical for Washington State. It was important we get the exhibition here."
The exhibition opens to the public at 1pm on Sunday, August 24th. The Scandinavian Cultural Center is located on the ground floor of the Anderson University Center. Admission is free. More information can be found at www.plu.edu/scancenter.
After closing on September 28th, the exhibition will move to the National Constitution Center in Philadelphia, where a scholarly symposium on the relationship between the constitutions of Norway and the United States will also be held.