PLU Sustainability Committee
The Sustainability Committee was formed as a campus collaboration to inspire, promote, and celebrate sustainability at PLU before achieving official status in Spring 2014. Its members are the springboard for sustainability initiatives on campus and are the best start to getting involved in your own way.
The Sustainability Committee oversees awards of two $3,500 Student Sustainability Fellowships, which fund individual student research on any aspect of sustainability at PLU. To read more about the Fellowship Program, past fellowships, and our Sustainability Fellows, click here.
To contact the Sustainability Committee, email Chairperson Tarka Wilcox, at wilcoxtt@plu.edu
Students
Hannah Stephens
ASPLU Sustainability Director
Oni Mayer
ASPLU Vice President
Daniel Hachet
RHA Sustainability Director
Kim Mai
Sustainability Fellow
Advisory
Angie Hambrick
Assistant Vice President of Diversity, Justice, and Sustainability
Ken Côté
Campus Landscape & Athletic Fields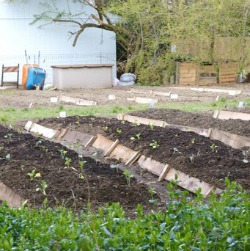 Faculty
Tarka Wilcox, Chair
Assistant Professor of Geosciences
Ralph Flick, Secretary
Assistant Professor of Business
Administrators & Staff
Gretchen Howell
Associate Director of HR, Campus Transportation
Wendy Robins
The Commons Operation Manager
Raymond Orr
Associate Vice President, Facilities Management
Chris Albert
Marketing & Communications
Joe Bell
Director of Environmental, Health, Safety & Emergency Programs
Saiyare Refaei
Coordinator for Sustainability Integration