Sustainability: What's it all about?
Much of the work on sustainability at PLU is supported by the Sustainability Committee with faculty, staff and student representation. Over the years, significant strides toward becoming an environmentally responsible and sustainable campus have been made. As we Lutes attempt to define what sustainability could look like on campus, we are fortunate to have several resources available to us.   We can draw on strengths from our enthusiastic leadership, and informed student body, as well as tactical resources like the Resource Conservation Management and Waste Diversion experts in Facilities Management.
Sustainability Statement
At PLU, we recognize sustainability as both a commitment to environmental stewardship and justice. We recognize the urgency of addressing the human impacts on the planet and on climate change and the fundamental interdependence that exists between ourselves, others, and our environments.
Thus we:
● Work collectively to reimagine models and practices that create ecological, social, and economic systems and relationships where all can thrive, today and in the future.
● Affirm sustainability efforts that respect, care for, and lift up those communities most disadvantaged by ecological degradation, communities both human and non-human, both local and global.
● Immediately establish and nurture a long-term sustainability strategy, which permeates throughout the PLU community and demonstrates our accountability, responsibility, and respect for the environment, natural resources, and environmental justice as part of our mission to care for the earth and others.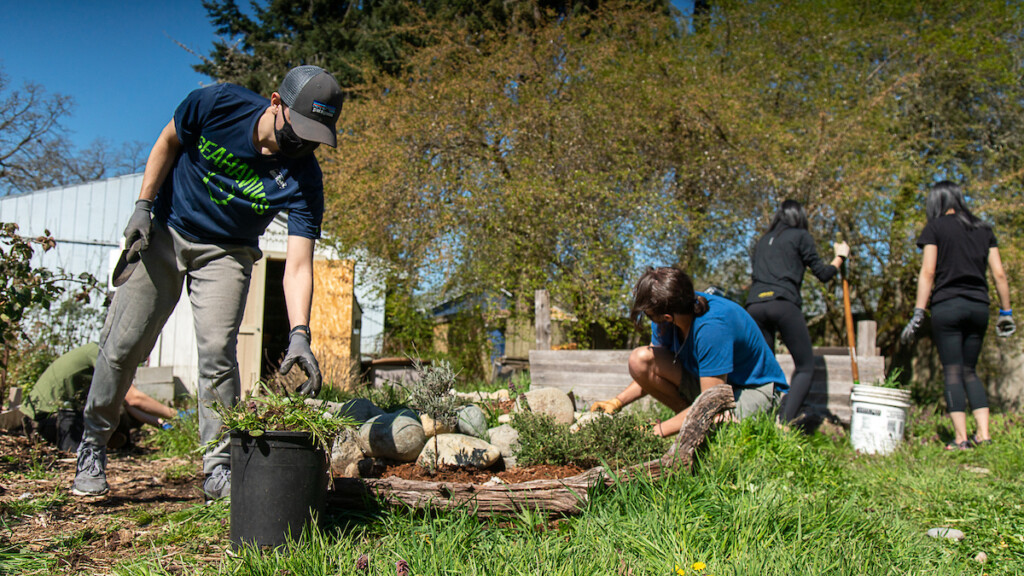 To learn more about Sustainability at PLU, and our Commitments to Sustainability, please browse our tabs on the left. We're on Facebook! Like us to learn about upcoming events and news.