Take Back The Tap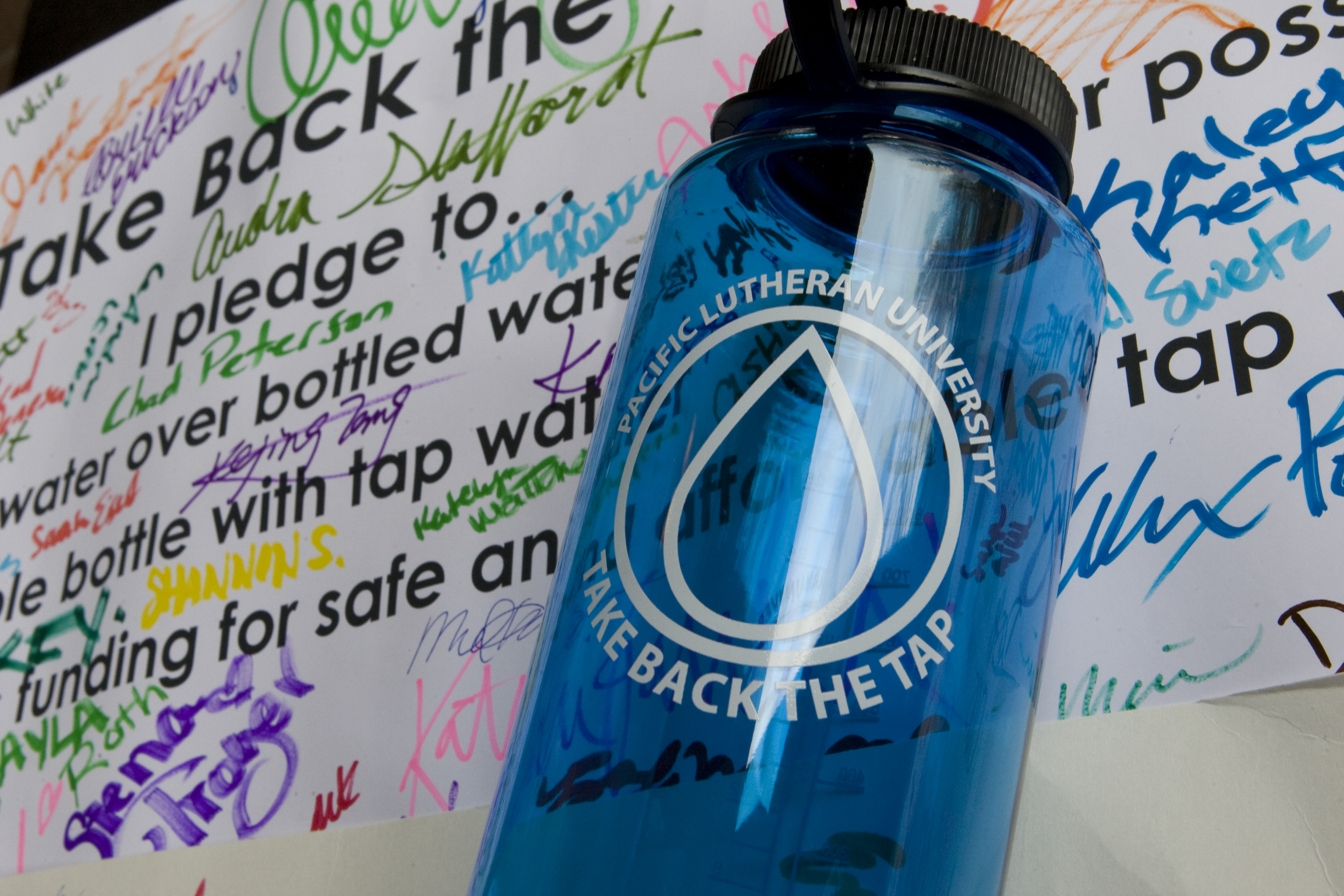 In 2008, a student led initiative brought awareness about saving money by consuming tap water. In association with GREAN, RHA and other groups across campus, Environmental Services brought about "Bring Back the Tap," an initiative encouraging students to purchase plastic Nalgene bottles and use tap water, cutting down on the amount of recycled plastic that goes through our school or some that finds its way into the trash. Since its inception, TBTT has been a great success, and its continued growth is due in large part to students recognizing and learning some of these facts:
Making bottles to meet Americans' demand for bottled water requires more than 17 million barrels of oil annually, enough to fuel more than 1 million U.S. cars for a year.
Worldwide, some 2.7 million tons of plastic are used to bottle water each year.
According to the Container Recycling Institute, 86 percent of plastic water bottles used in the United States become garbage or litter. Incinerating used bottles produces toxic byproducts such as chlorine gas and ash containing heavy metals.
An estimated 25% of bottled water is actually bottled tap water.
In the academic school of year 2010-2011, a new student led initiative will be put into action, "Bring Back the Mug." The goal, is to afford students the opportunities to purchase coffee mugs, cutting back on our cardboard products and raising the same awareness that TBTT has brought to campus. Stay tuned for more information on BBTM, and if you have questions feel free to write us at sustain@plu.edu