10th WANG CENTER SYMPOSIUM
Healing: Pathways for Restoration and Renewal
March 9-10, 2022
Keynote Speakers
Healing in the Disciplines: PLU Faculty Panel 1
1:45 – 3:30 p.m. | March 9
Topic:
An Interdisciplinary Approach to Health, Healing, and Religious and Cultural Diversity
Who:
Suzanne Crawford O'Brien, Interim Dean of Interdisciplinary Programs, Chair of Native American and Indigenous Studies, and Professor of Religion and Culture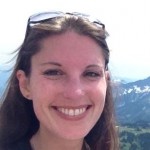 Bio:
A fourth-generation Oregonian, Suzanne received her BA in History and Religious Studies from Willamette University, her MA in History and Critical Theories of Religion from Vanderbilt, and her PhD in Religious Studies and Women's Studies from University of California Santa Barbara. Her research focuses on health, wellness, and ecological justice among Native American communities, particularly among Indigenous communities of western Washington.
Description:
Suzanne Crawford O'Brien will discuss why an interdisciplinary approach is necessary to understand the intersectionality of health, wellness, and religious and cultural diversity. In particular, she'll explore the way this has played out in her upper division class by the same title, and in her own work on health and wellness in Coast Salish communities. In this context, "being healthy" is taken to mean the ability to embody one's working identity within one's community; and "wellness" means balance and harmony within physical, mental, spiritual, ecological, and social systems.
Publications:
Topic:
From Emotions to Ecology: Healing from the Perspective of Tibetan Medicine
Who:
Denise Glover, Visiting Assistant Professor of Anthropology
Bio:
Denise M. Glover is a cultural and environmental anthropologist, and an ethnobiologist.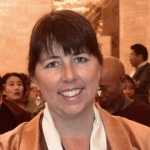 Her research is centered in Southwest China with doctors and knowledge holders of traditional Tibetan medicine, with a focus on the linkages between place, identity, healing, and medicine production.
https://plu.academia.edu/DeniseGlover
Publications:
Topic:
Religious History and Mental Health: Strategies in Late Antique and Medieval Texts to support Neurodivergent Health
Who:
Brenda Llewellyn Ihssen, Associate Professor of Early and Medieval Christian History
Bio:
Dr. Llewellyn Ihssen's scholarship explores themes of social ethics in patristic and Byzantine literature, including economics, healthcare, dying and death, and the function of pain and suffering as a form of religious identity construction in martyr accounts.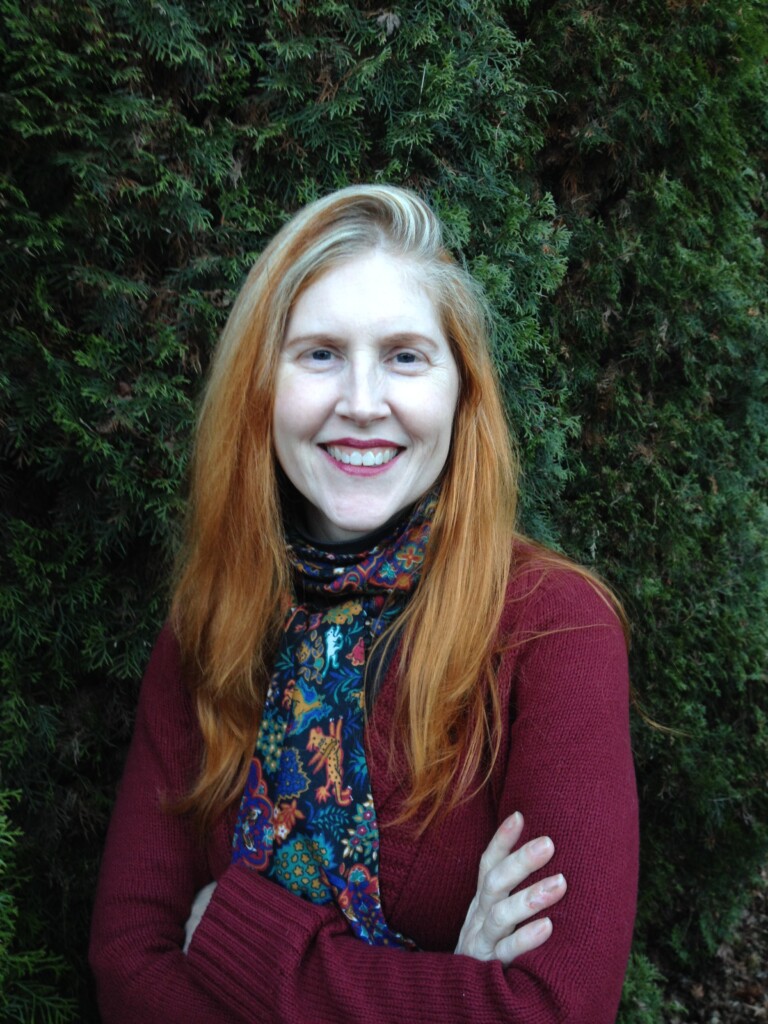 Additionally, she has published articles on Lutheran Higher Education, on teaching religion and healthcare, and ability/disability identity in the classroom. She is the author of John Moschos' Spiritual Meadow: Authority and Autonomy at the End of the Antique World (Ashgate Publishing, Surrey, UK. ISBN: 978-1409435167. 2014) and "They Who Give From Evil"; the Response of the Eastern Church to Moneylending in the Early Christian Era (Wipf and Stock. ISBN: 978-0227173985. 2012).
Topic:
Restoring Community Wellbeing: Ecology, Gender, and Solidarity in Valuing Lives, Healing Earth
Who:
Sarah E. Robinson, Resident Assistant Professor of Religion & Environment

Bio:
Dr. Robinson currently serves as chair of the Ecology and Religion Unit of the Western Regional American Academy of Religion, and is on the steering committee for the Religion and Food Unit at the American Academy of Religion. She specializes in environment, food, and religious studies, highlighting comparative religious environmental ethics for Muslims, Christians, and Buddhists, with a particular research focus on sustainable agriculture and climate concerns in diverse religious contexts. Her dissertation was a study of how three religious communities, one Buddhist, one Christian, and one Muslim, sought to address environmental degradation, economic inequality, and stability of food supplies through their practice and support of sustainable agricultural practices.
Before coming PLU, she was Adjunct Lecturer in the Religious Studies, Women's and Gender Studies, and Environmental Studies and Sciences Departments at Santa Clara University. There, she taught Experiential Learning for Social Justice and Religious Studies, particularly religion and ecology, Buddhism, comparative religion, and service learning, while also serving as a Sustainability Guide, Sustainability Liaison, and Sustainability Pathway course designer.
Topic:
Southern Cone, State Terrorism and the Question of Healing
Who:
Giovanna Urdangarain, Associate Professor of Hispanic Studies
Bio:
Dr. Urdangarain received her Ph.D. in Hispanic Literature with a minor in Portuguese from Indiana University at Bloomington.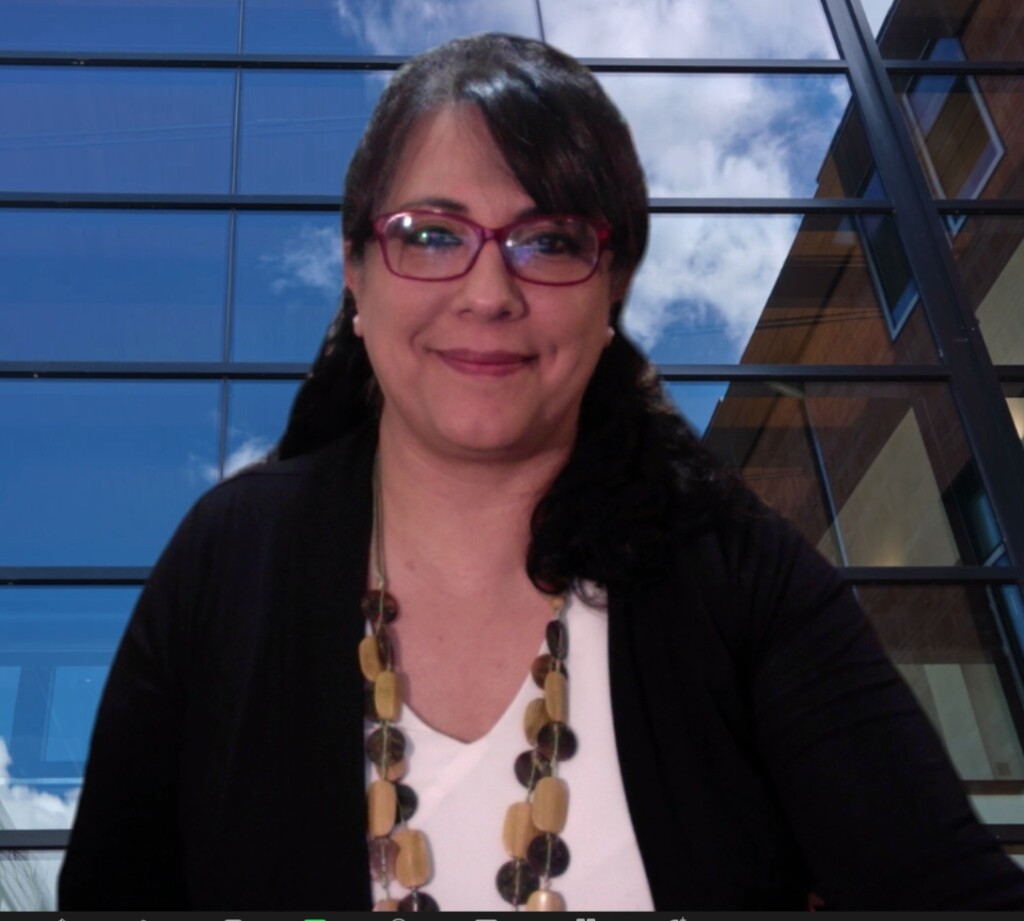 Her teaching and research focus on contemporary Latin American narrative with a special emphasis on Southern Cone post-dictatorial cultural production and Memory and Trauma Studies. Her work on violence, representation and gender in the Southern Cone has been published in the US and in two essay anthologies in Chile.
Publications:
Healing in the Professions: PLU Faculty Panel 2
1:45 – 3:30 p.m. | March 10
Topic: How Older Adults Understand the Term "Allow Natural Death"
Who:
Jodi Erickson, Assistant Professor, School of Nursing
Bio:
Jodi Erickson, PhD RN CNL, has been a nurse for ten years with a background in ICU and end-of-life decision making.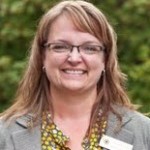 Prior to becoming a nurse, Jodi worked with the geriatric population for nearly two decades running Alzheimer's facilities and then running a volunteer program for older adults. Jodi has earned a BA in Linguistics from the University of Washington and an MSN from Pacific Lutheran University. She earned her PhD in Nursing at Villanova University where she conducted research on end-of-life terminology. She teaches at Pacific Lutheran University in the BSN and ELMSN programs and works at Good Samaritan Hospital in Puyallup as a Hospital Supervisor. In addition to having a great passion for being a nurse, Jodi loves to knit and hike as well as spend time with her family.
Publications:
"Bedside Nurse Involvement in End-of-Life Decision Making: A Brief Review of the Literature"
Dimensions of Critical Care Nursing, Volume 32, Issue 2, March/April 2013
Erickson, J. (2020). Horizontal leadership. In King, CR & Gerard, SO Clinical Nurse Leader: Certification Review 3rd ed. New York: Springe
Topic: Dyadic Decision Making Regarding End of Life Preferences
Who:
Barbara Habermann, Dean & Professor of Nursing
Bio:
Barbara Habermann, PhD, RN, FAAN joined the School of Nursing at PLU in July 2019 as Dean and Professor.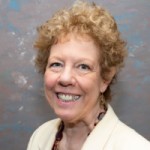 Prior to PLU, she served as the Interim Senior Associate Dean of Nursing at the University of Delaware. In addition at UD, she held a number of roles including the Nannie Longfellow Professor of Nursing, the Associate Dean for Translational Research and PhD Program Director in the School of Nursing. She received her PhD from the University of California, San Francisco in Nursing Science, completed a postdoctoral fellowship at the University of Washington, MN from the University of Washington, and BSN from the University of San Francisco. Dr. Habermann has over 25 years of experience as an educator in baccalaureate, masters, and DNP and PhD programs in nursing.
Dr. Habermann is an established researcher in the areas of aging, neurologic chronic illness and family caregiving. She has been funded by NIA and NINR as well as by private foundations. Primarily her research utilizes mixed-methods designs and has been at the descriptive and interventional levels. Dr. Habermann's research has been widely disseminated including over 90 data based articles.
Dr. Habermann also has received federal funding to support training in graduate nursing education. This includes institutional funding through NINR to support predoctoral and postdoctoral training as nurse scientists and HRSA funding to support advanced practice nurse training.
Topic: Reimagining the End-of-Life Process: Healing Before Passing
Who:
Mark Mulder, Dean & Associate Professor of the School of Business
Bio:
Dr. Mark Mulder has an MBA in Technology & Innovation Management, Pacific Lutheran University and a Ph.D. in Marketing & Consumer Behavior, Washington State University. He also completed the Management Development Program at Harvard University.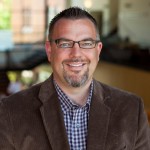 Dr. Mulder is an active researcher in the area of Transformative Consumer Research. TCR is a focal area of the Association of Consumer Research, and Mark has been an active research participant, and research track leader, in specialized research around transformative services, effective branding and storytelling by social impact organizations, effective relationships in the area of poverty alleviation, redesigning microfinance for indigenous communities, and reimagining the end-of-life journey to help it be even more fulfilling and impactful. 
In this most recent project, Dr. Mulder is working collaboratively with executives, thought leaders and other researchers to explore a behavioral lens via marketing for this important topic. This builds on research at PLU in the area including student projects around the "Let's Have Dinner and Talk About Death" (or, Death Over Dinner) movement, and a mentored student research project around communication and emerging personas in the event of a terminal illness. Through personal experience with family members who have passed, he is inspired to help alleviate the stigma around end-of-life journeys that focus as much on the LIFE part of the journey as the eventual passing.
Publications:
Cornell-Maier, S. &

Mulder, M.R.* (2019). Understanding Communication Surrounding Terminal Illness. Proceedings of the American Marketing Association Marketing and Public Policy Conference, Washington, DC.  *Undergraduate Student Mentoring Research Project

Weaver, T., Mulder, M.R., Koppenhafer, L., Liu, R., & Scott, K. (2019). Diving In Together or Toes In the Water: The Interplay of Community and Nonprofit Engagement in Poverty Alleviation.

Journal of Business Research, 100,

431-440. [Journal ABDC Rank: A]

Bublitz, M.G., Peracchio, L.A., Escalas, J.E., Furchheim, P., Grau, S.L., Hamby, A., Kay, M.J., Mulder, M.R., & Scott, A. (2016). Transformative Stories: A Framework for Crafting Stories for Social Impact Organizations. Journal of Public Policy & Marketing, 35 (2), 237-248. [Journal ABDC Rank: A]
Collective Resilience: Addressing Community Violence through Cross System Collaboration
3:40 – 5:25 p.m. | March 10
Who:
Christopher Mannino, Police Chief, Park Forest Police Department in Chicago
Bio:
In his 25th year in law enforcement, Christopher Mannino serves as Chief of Police of the Park Forest Police Department in suburban Chicago. Throughout his roles in senior leadership positions, he has worked to transform the juvenile justice processes of his agency to focus on providing resources to at-risk youth and diverting juvenile offenders from the formal criminal justice system wherever possible. Due in large part to that work, he serves on the International Association of Chiefs of Police Juvenile Justice and Child Protection Committee. 
He is also a nationally recognized instructor and consultant on public relations and crisis communications with Julie Parker Communications.

Christopher Mannino holds a Master's Degree in Political and Justice Studies from Governors State University and is a graduate of the 237th session of the FBI National Academy, an international executive police leadership course where he was chosen by his classmates as a section representative.  He is also a Certified Police Chief through the Illinois Association of Chiefs of Police.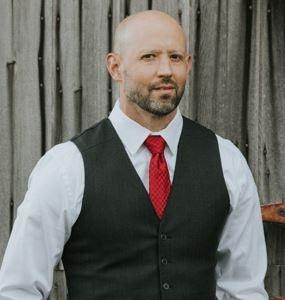 Publications:
Presenter for the International Association of Chiefs of Police IACPlearn, On-Line, 2021
Presenter for the International Law Enforcement Training Summit, On-line, 2020
Keynote Panel Presenter at the 2019 Supporting High Risk Youth in Puerto Rico Conference, San Juan, Puerto Rico
Guest Speaker at the 2019 League of Women Voters Issues Briefing, Chicago, Illinois
Keynote speaker at the 2018 Illinois Tactical Officers Association Conference Banquet, Oak Brook, Illinois
Presenter at the 2018 Building-A-Trauma Informed Illinois VOCA Conference, Springfield, Illinois
Presenter at the 2018 Women In Criminal Justice Conference, Bloomington, Illinois
Who:
Tobara Richardson, Counsel to the Illinois Attorney General on Social Justice and Equity
Bio: Attorney Tobara Richardson is Counsel to the Illinois Attorney General on Social Justice and Equity. For over a decade, Attorney Richardson has fought for fairness, justice, and results for those who need it most. She previously served as an Assistant United States Attorney and as a Cook County Assistant State's Attorney. She earned her Bachelor of Arts degree from the University of Chicago and her Juris Doctor from the University of Chicago Law School.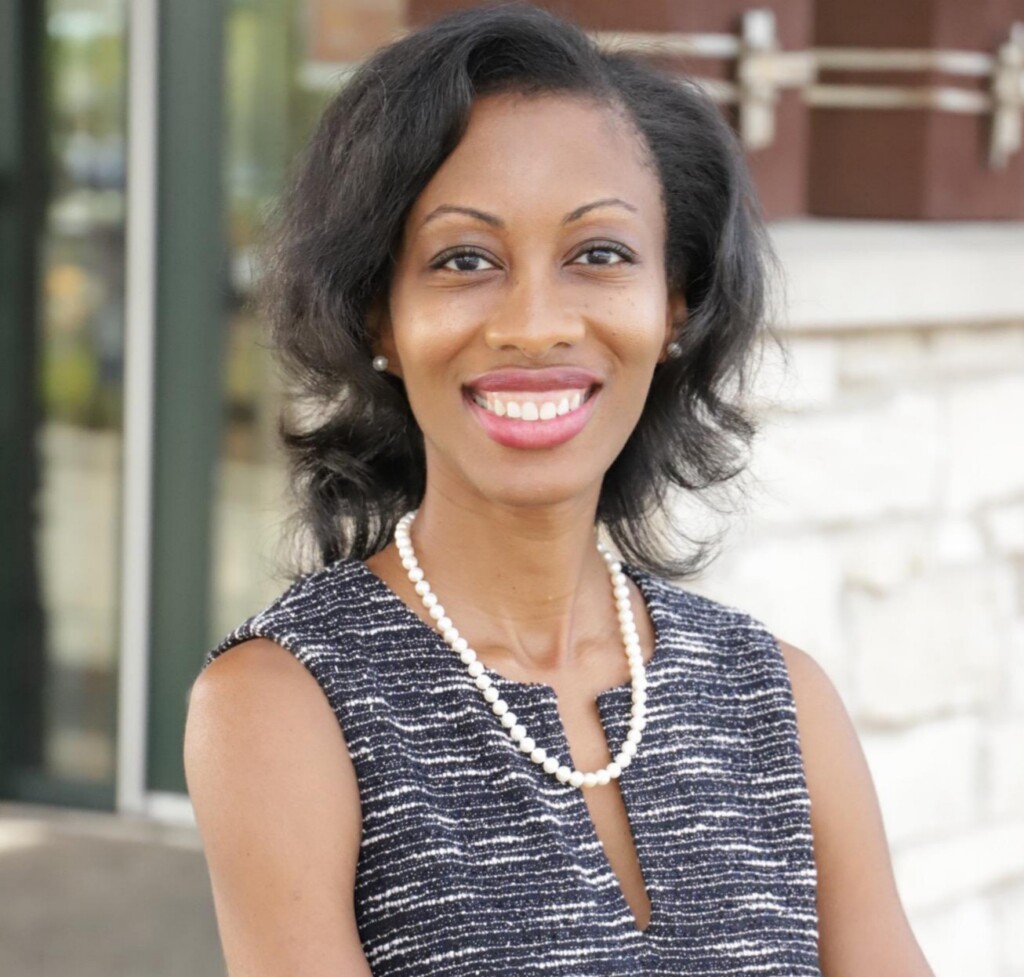 During her career, Attorney Richardson has worked to help convicted felons successfully reenter society and not recidivate. She has also developed creative solutions to address and solve community crime-related problems. Outside of serving the residents of Illinois, she enjoys volunteering at Holy Sanctuary Community Church and mentoring young lawyers who aspire to follow in her footsteps.
Attorney Richardson's prior presentations include:
"Diversity Panel," (panelist) Intensive Trial Practice Workshop, the
University of Chicago Law School (September 2021)
"Drafting: Criminal Law," (guest lecturer) DePaul College of Law
(September 2021) (October 2019)
"Demonstration: Foundations," (faculty presenter) Intensive Trial Practice
Workshop, the University of Chicago Law School (September 2021)
(September 2019)
Who:
Liza Suarez, Co-director of the Urban Youth Trauma Center (UYTC)
Bio:
Liza Suarez, PhD, Urban Youth Trauma Center, University of Illinois at Chicago. Liza Suarez, Ph.D., is an associate professor at Department of Psychiatry at the University of Illinois at Chicago.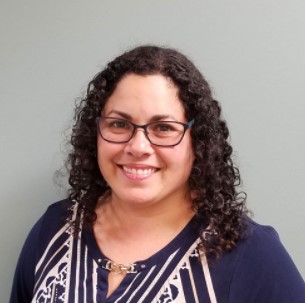 She is the co-director of the Urban Youth Trauma Center, a SAMHSA funded Treatment Service Adaptation Center of the National Child Traumatic Stress Network aiming to address the needs of youth impacted by community violence. Dr. Suarez is also the director of the Pediatric Stress and Anxiety Disorders Clinic, a Community Treatment Service Center, also funded by SAMHSA and part of the NCTSN. Trained as a clinical child psychologist at the University of California, Los Angeles, Dr. Suarez has over 20 years of experience working with trauma-related services for diverse urban youth and families. Dr. Suarez has directed the development, implementation, evaluation and dissemination of assessment, prevention and intervention protocols and programs to address violence exposure, traumatic stress, anxiety and substance abuse. Dr. Suarez blends research and practice in academic, clinic and community settings. She develops and evaluates research and clinical programs for youth impacted by trauma and adversity, tailoring treatment approaches to families of diverse ethnic, racial and socio-economic backgrounds experiencing community violence, substance abuse problems. She is the project director of the Total Access Collaborative for Trauma Informed Care, a cross systems collaborative partnership funded by the Illinois Criminal Justice Information Authority which brings together law enforcement, schools and mental health services in order to improve the workforces' ability to recognize, identify, connect and provide services to children and adolescents impacted by trauma and violence.
Publications:
Suárez, L., Polo, A. J., & Chen, C., & Alegría, M. (2009). The prevalence, course, and correlates of childhood-onset anxiety disorders among Latinos and Non-Latino whites in the United States. Psicología Conductual, 17, 90-109.
Suárez, L., Barlow, D., Bennett, S., & Golsdstein, C. (2008) Understanding anxiety disorders from a "triple vulnerability" framework. In M. M. Anthony and M.B. Stein (Eds.), Oxford handbook of anxiety and related disorders. Oxford University Press, New York.
Who:
Rachel Wax, Community Engagement Coordinator for the Village of Park Forest, Consultant with the Urban Youth Trauma Center
Bio:
Rachel Wax serves as the Community Engagement Coordinator for the Park Forest Police Department.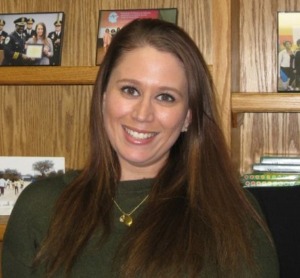 Rachel is the lead developer, trainer, and implementer of the Urban Youth Trauma Centers Youth Violence Prevention Engagement Curriculum (YVPE), a multi-tiered violence prevention program that applies evidence based practices to address the needs of communities impacted by violence, low socioeconomic status, and insufficient access to critical resources. The YVPE curriculum was developed to be facilitated in partnership with Law Enforcement to provide alternatives to traditional punishments for offending youth and to assist in the facilitation of connecting youth and families to resources through cross system collaborative efforts. YVPE has additionally been adapted for implementation in school-based settings. Ms. Wax is a Certified Forensic Interviewer and co-developer of the Adverse Childhood Critical Events and Safety Screener (ACCESS) and referral protocols.