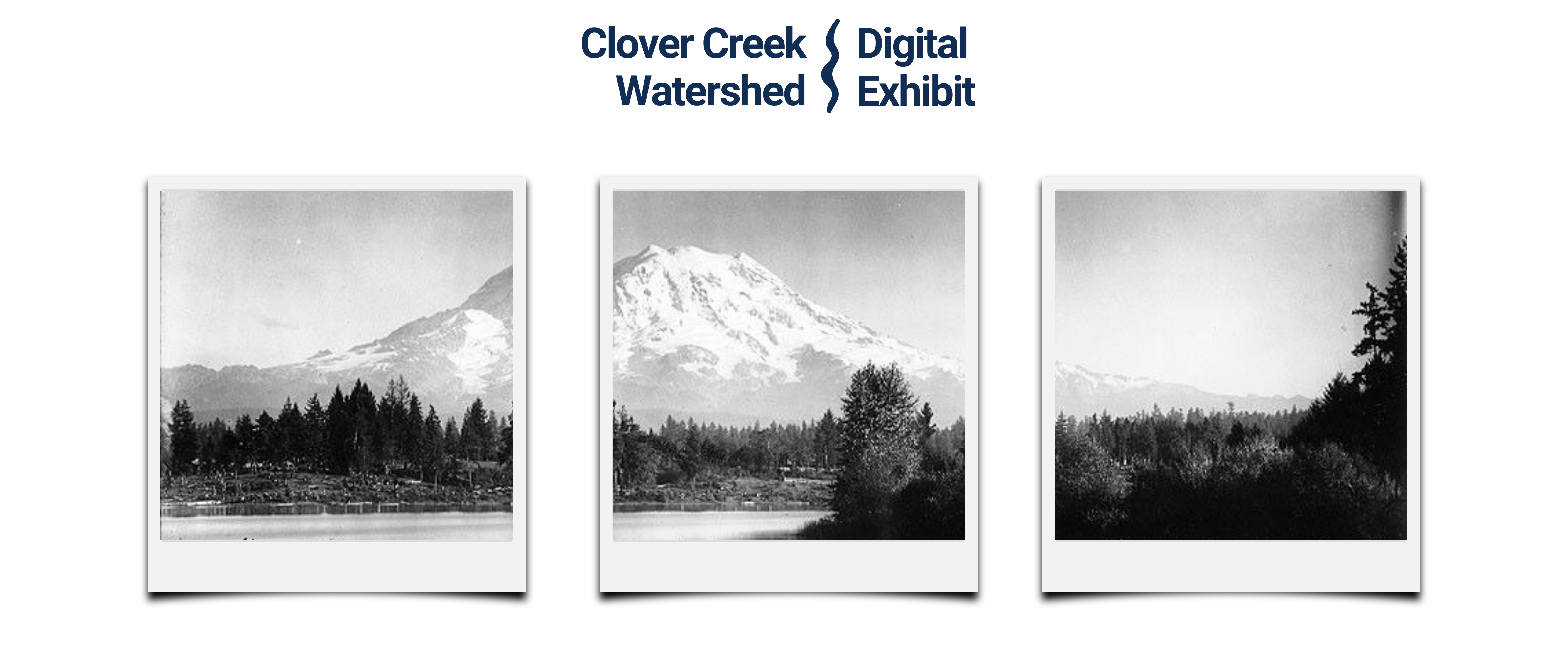 Welcome to the official website for Clover Creek Watershed Digital Exhibit at PLU!
Welcome to our digital exhibit, where we invite you to discover the Clover Creek Watershed – a natural area of land that drains rainwater and other precipitation into a stream that flows into Puget Sound. Covering approximately 62 square miles, the Clover Creek Watershed is an integral part of our local environment, and we are excited to share our research on its health, water quality, and ecology with you.
Through original sources gathered about the watershed throughout the decades and research from our students, you'll learn about the watershed's history, geography, and scientific significance. Our exhibit results from years of work by Environmental Studies students in collaboration with Tacoma Public Library. Join us in exploring this vital part of our community and discovering the challenges and opportunities for protecting and conserving the Clover Creek Watershed for future generations.