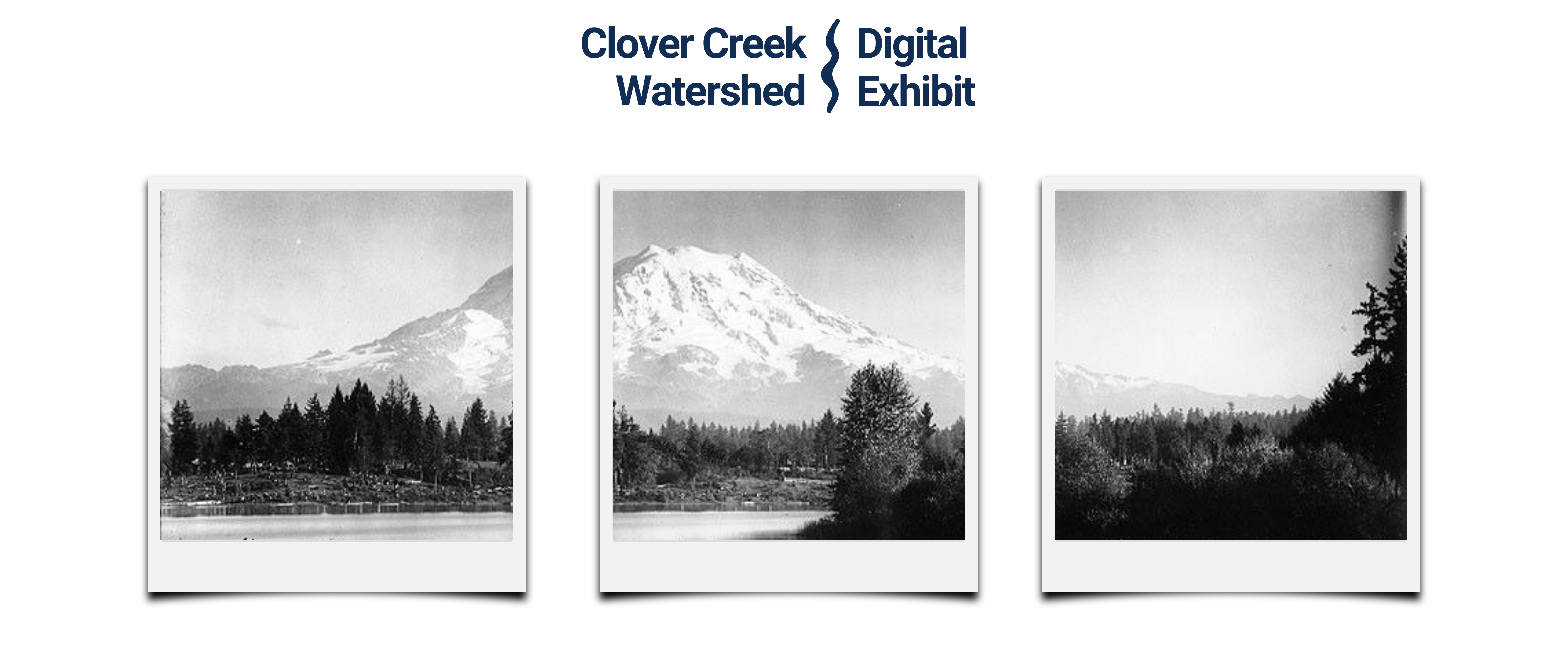 Welcome to the official website for Clover Creek Watershed Digital Exhibit at PLU!
Welcome to the Clover Creek Watershed Digital Exhibit, where we invite you to discover the Clover Creek Watershed , a natural area of land that drains rainwater and other precipitation into a stream that flows into Puget Sound. Covering approximately 62 square miles, the Clover Creek Watershed is an integral part of our local environment, and the students and faculty involved in creating and maintaining this project are excited to share our research on the Watershed's health, water quality, and ecology with you.
This exhibit also provides users access to the Clover Creek Watershed Archive, a collaborative project between the Tacoma Public Library's Community Archives Center and PLU's Mortvedt Library's Archives and Special Collections. This free and public Archive provides access to the Council's decades-long work on the health of the Watershed and to periodicals and government documents related to the urbanization of the Parkland and Spanaway. These materials also capture the PLU, Parkland, and Spanaway communities responses to the watershed, including recent responses to the environmental threats impacting the health of the water.
The exhibit and archive would not be possible without the generous support of a grant from the Clover Creek Watershed Council and a Kelmer-Roe Faculty-Student Research Fellowship.