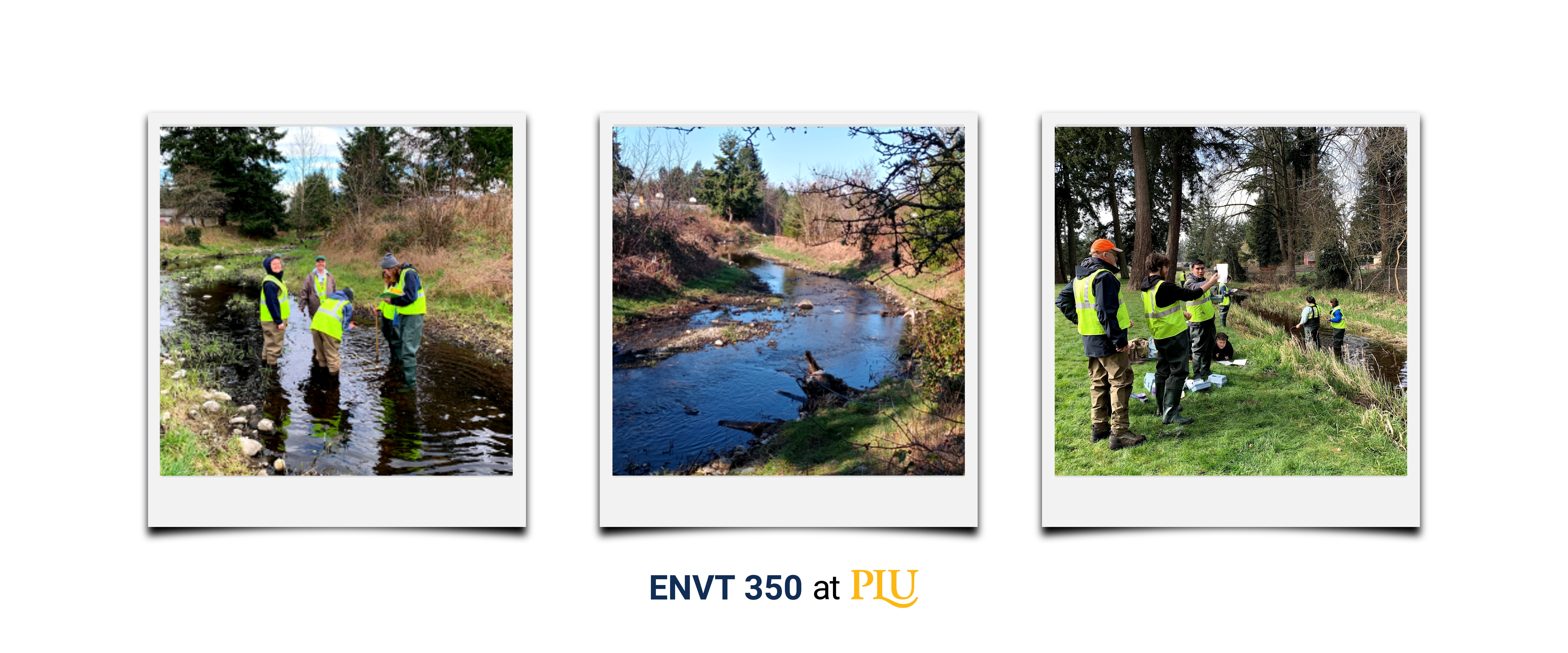 ENVT 350 Environmental Methods of Investigation is a watershed-based course that examines the health of PLU's watershed – the Chambers-Clover Creek Watershed. The class has been the centerpiece of our interdisciplinary Environmental Studies program since the minor was first offered in 1992. Later the program offered its first major in 1998. In the class, students study the health of our watershed using multiple disciplines – this semester, including Biology, Chemistry, Geosciences, History, and Religion!
After years of gathering data on our local watershed in class, in 2022, it became a natural next step to create a digital exhibit, in collaboration with Tacoma Public Library, to share all our research on the watershed throughout the years.
We join over 25 years of Environmental Studies students in collecting information about watershed health, and we're proud to share what we've learned with you!