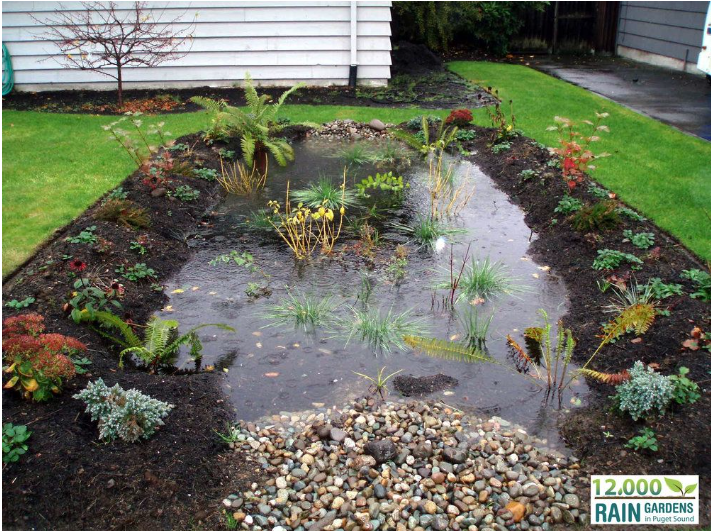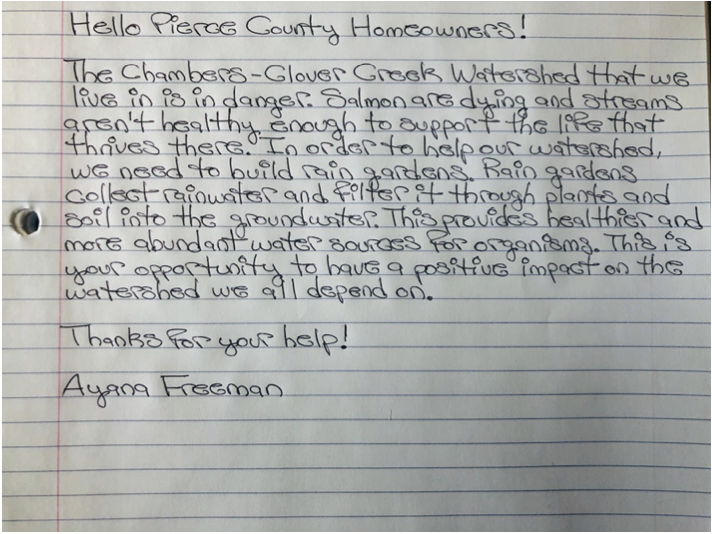 Hello Pierce County Homeowners!
The Chambers-Clover Creek Watershed that we live in is in danger. Salmon are dying and streams aren't healthy enough to support the life that thrives there. In order to help our watershed, we need to build rain gardens. Rain gardens collect rainwater and filter it through plants and soil into the groundwater. This provides healthier and more abundant water sources for organisms. This is your opportunity to have a positive impact on the watershed we all depend on.
Thanks for your help!
Ayana Freeman