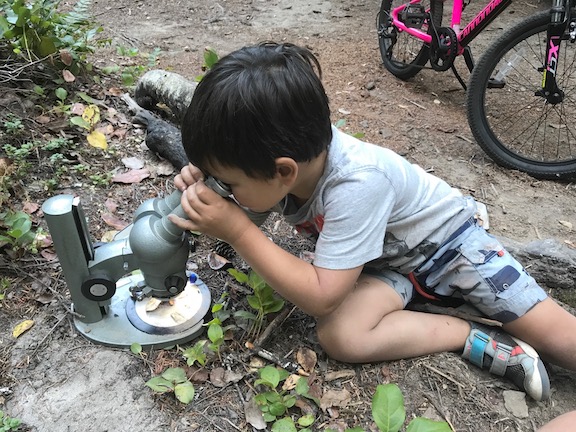 The Big Idea:
Interested in joining PLU's Anthropology and Geoscience Departments in a fun day long field trip to explore the intersection of geology and anthropology? Two sites will be explored through this lens:
Alder Lake was formed as an impoundment dam in the 1940's to generate the electricity we use as a society. What are the results? We will view the dam itself and local landscape on the way to the second stop of the day.
Ohanapecosh Campground southeast corner of Mt Rainier National Park has been a hotbed of Anthropological research for decades. At issue are the very well preserved geological strata of volcanic ash that provide age constraints on human artifacts!!
All that is required of you is to:
Email Dr. Peter Davis with the intent to participate ASAP!! First come first served as we are planning to take only two vans (22 passengers).
Arrive at the west side of Rieke Science center by 7:30 am. A short 20 min presentation will be given that will more explicitly outline the academic issues that will be touched on for the day.
Bring clothing to brave the elements, boots, rain jacket, etc.
Bring a lunch, snacks, water, etc. You will be back to, or near campus by 5pm.
No Cost to you otherwise. Transportation and park entrance will be provided.
ALL PLU STUDENTS ARE ENCOURAGED TO COME!!!
THE PLAN:
Gather at 7:30 am at Rieke Science center
Depart at 8 am in vans for the town of Elbe WA. Arrive by 9 am.
Will tour the Elbe area from 9 am until 10:30 am.
Hydroelectric dam
Geologic response to the dam, sedimentation and such.
Time travel in our minds to the town that used to exist where the lake is today.
Depart at 10:30 am for Ohanapecosh campground. Arrive by 12 noon.
Possible presentation by the Park Archeologist on the current understanding of how people lived here and interacted with the environment thousands of years ago.
Observe and explore the volcanic ash deposits in the soil

Will use microscopes to observe and compare the ash deposits to known samples.

Will pull together the Anthro and Geos stories together.
Depart for PLU campus by 3 pm, will return by 5pm.
This trip will be hosted by PLU faculty:
Dr. Bradford Andrews (andrewbw@plu.edu) and
Dr. Peter Davis (Davispb@plu.edu)
As well as informally by the:
Anthropology Club (Paris Franklin: franklpm@

plu.edu

)

Geoscience Clubs (Samantha Denham: denhamsm@plu.edu).
(A reference if interested: "Appendix C. Mount Rainier & Ohanapecosh Volcanic Tephra; Identification, Stratigraphic Sequence and Temporal Significance"  by Corrine Michel, Jacqueline Cheung, and Eric Gleason)