Currently Reading:
Uganda Blog: Day two
January 14, 2010
Uganda Blog: Second entry
After two days of nerve wracking delays and cancellations, we have finally left PLU.
Our original itinerary included going to London, having one day of respite, and then progressing to Uganda directly. What really happened was a last minute change for our group to fly to San Francisco, Amsterdam, Kenya, and then finally Uganda.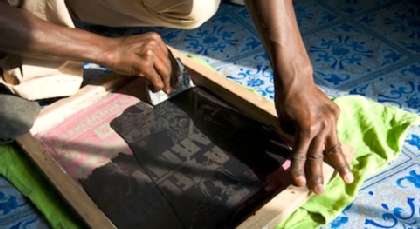 As we ran up to the desk to receive our boarding passes in San Francisco we discovered to our dismay that we had never been confirmed on the KLM flight to Amsterdam. More last minute changes were made as we all sat on the ground with our fingers crossed, and eventually the majority of our group was sent forward on the flight to Amsterdam, while four members of our group waited in San Francisco for a new flight, that would eventually lead them to Paris. I am writing this after a day spent shivering on the streets of a cold and windy Amsterdam.
I am waiting to board my connecting flight to Nairobi and I have a feeling I will get a solid amount of sleep on this flight. Most of our group ventured into the city to explore. I ended up drinking an amazing Cappuccino and eating Dutch pancakes with half of the excursion's group while others went to the Anne Frank museum next door. Our day ended with a hurried search for students that became separated from the group in the Red Light District on our way to the train station. I along with Jake, ran back through the streets of Amsterdam looking for the lost group, only to find they had eventually made it to the train station.