Currently Reading:
Uganda: Market Exploration
January 28, 2010
Uganda: Market Exploration
Over the past couple of days I have been experimenting with the local system of bartering. There is a local price and 'Mzungu price' which is usually double that of the local one. In one market, where I purchased basketry and various items I bargained hard enough to save 20,000 shillings (about ten dollars) and leave the market happily.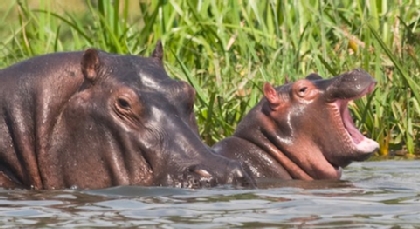 The next day, I really wanted to purchase some cloth for my mother back home. I hopped on a bus with a number of students returning to a tailor for dresses. Ugandan markets contain stores that are packed tightly together and it is often hard to distinguish where one starts and the other ends. While the students that had already bartered a good went to the second fabric stand on the corner, myself and several others ended up in the first store where we had not bartered a price.
After finding several pieces of cloth for purchase there was confusion whether anyone had bartered and all of us ended up paying the full price, 20,000 shillings, per three yard section of fabric. I purchased two sections. The real price, we later learned after ending up next door, was 10,000 shillings. This means that I am essentially back to square one because at one point I saved 20,000 shillings and at one point lost 20,000.
When discussing this after the fact on the bumpy bus ride back to Makerere University, there were several mind sets that we had used to validate or not validate our purchasing blunder. The first validation was that the cloth was a very good price to begin with. Not only is $10 a good deal for three yards of cloth in the United States, none of this cloth can be found there. The second idea was that even though we lost money, it was better served in the hands of the locals and would help to feed the family of the shop owner.
A refutation of both ideas was that within the Ugandan market the local price is where the true profit margin is and if you think in the previous two fashions we will continue to perpetuate the stereotype that all westerners have money and are willing to pay a higher price. In shattering stereotypes, our mantra this trip, one of the goals we have now established is to prevent exploitation and the idea that all westerners can be exploited.