Currently Reading:
U.S. Assistant AG visits PLU
March 8, 2010
Victim advocacy brings visit, praise from Department of Justice
An Assistant Attorney General with the U.S. Department of Justice will visit PLU's Women's Center on Thursday, March 11, as a part of a nation-wide tour honoring programs that have showcased exceptional campus programs geared to address violence against women.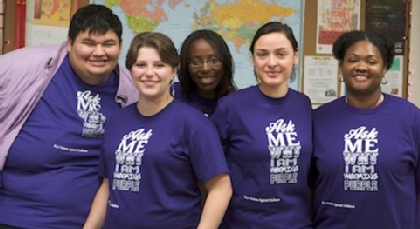 Tony West will be on campus Thursday morning to talk at a special panel discussing the topic  – "Service and Care: PLU Leading the Way." The talk is free and open to the public and will take place in the Scandinavian Cultural Center. The program begins at 10 a.m.
West serves as the assistant attorney general for the civil division of the DOJ. His stop at PLU is part of a nationwide tour of 10 universities, with PLU being the only faith-based university to receive the honor, said Bobbi Hughes, director of the Women's Center. West will speak specifically to the Voices Against Violence and Men Against Violence projects, Hughes said.
The visit comes as the Women's Center celebrates its 20th anniversary this month. The center will celebrate the event on March 22.
"I've very proud that we've worked to provide a safer campus environment and one more equipped to deal with sexual violence and stalking," she said.
The Women's Center received its first Justice Department grant in 2005 of $200,000, which was followed up by another grant in 2007 of $300,000. The money was used to provide and establish prevention programs on campus, training and services to victims of sexual assault, she said.
Some of the key programs the Women's Center provides throughout the year include the Vagina Monologues, Men Against Violence speakers, and the Purple Shirt campaign to promote Domestic Violence Awareness Month. Last year, more than 1,100 people around campus wore the distinctive purple shirts.
"We were very proud that so many wore that shirt," Hughes said. "It represented on campus that one in three women will be a victim of sexual violence at some point in their life."
A recent report by the Women's Center showed that 119 victims of sexual violence have been served by the center's victim advocates since 2006 (the victims include both PLU students and staff), with 29 victims served since August of last year.
Only two other universities on the West Coast will be visited by the attorneys, those two being Stanford University and the University of Southern California in Los Angeles.