Currently Reading:
A $15M bequest propels campaign past $100M, with a year to go
May 9, 2011
A $15M bequest propels campaign past $100M, with a year to go
Upon final accounting, the $10 million bequest from Karen Hille Phillips '55 that was announced in October now amounts to more than $15 million, helping push the university's current fundraising campaign beyond the $100 million mark.
President Loren J. Anderson announced the milestone at the PLU Board of Regents meeting, May 7.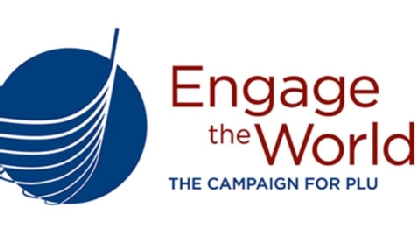 "In a remarkable testament to the commitment of our alumni and friends to the university's mission and goals, more than 20,000 donors – with gifts large and small – have given and pledged more than $102 million in support of the campaign," Anderson said. "The campus community is sincerely grateful for their support."
Foremost among the university's supporters was Karen Phillips, who passed away last fall at age 78.
"Karen cared deeply about what she always called 'her university,'" Anderson said. "Again and again her generosity has given PLU the resources to move aggressively to enhance our academic programs and facilities. Our memory of her will live on forever."
The Phillips bequest completes funding of the $20 million renovation of Eastvold Hall, transforming it into the 47,500 square-foot Karen Hille Phillips Center for Performing Arts by 2013. That work is already underway.
Her bequest will also fund a variety of other projects including those to benefit faculty scholarly activities and to provide financial support for students.
Phillips' lifetime giving and bequest total almost $25 million, making her the largest single benefactor in university history. She was a PLC nursing graduate and served as a member of the Board of Regents for nine years beginning in 2000.
Engage the World: The Campaign for PLU will continue through May 2012 raising support of academic programs, student scholarships, improved academic and athletic facilities and operating support and special projects.
The focus of the final year of the campaign will be on Rieke Science Center and athletic facilities enhancements.
Rieke Science Center requires upgraded equipment and reconfigured internal space to meet the demands of scientific inquiry, teaching and learning in the coming decades.
The development of two all-weather fields on lower campus will enhance the athletic and recreation needs of campus and wider communities.
To invest financially in the PLU experience and the priorities of Engage the World: The Campaign for PLU, visit www.plu.edu/campaign or call 800-826-0035.