Currently Reading:
Veterans find a chance at second chances, new careers at PLU
November 4, 2011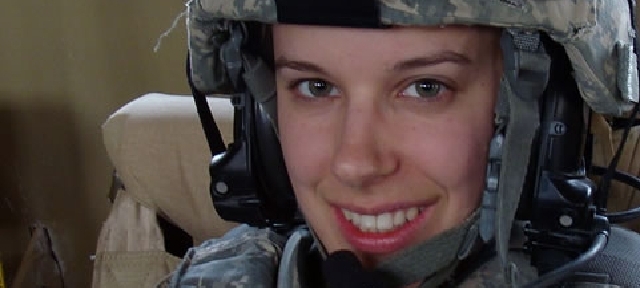 Veterans find a home base at PLU
For Ryan Butters '12, PLU provided a second chance and a new beginning. For Jennifer Cigler '12, PLU was a welcome stop in her military career on her way to become an attorney. And for Duong Huynh '12, PLU offered a chance to follow his passions into the classroom, and become the first in his family to attend college.
These stories are all familiar to Michael Farnam, himself a veteran and currently working on his environmental studies degree at PLU. He plans to graduate in 2013. Veterans find a welcoming home and academically supportive environment on campus, Farnam said. As PLU's VetsCorps Representative, Farnam helps the approximately 130 veterans navigate through financial aide and scheduling questions, to whether they should go back to school at all.
To the last question, the answer is a resounding "yes," says Farnum, and the rest of the veterans interviewed last week.
Between the educational benefits provided by the G.I. Bill and through PLU's Yellow Ribbon Program, which picks up the rest of the tuition costs for vets to attend college, the decision is absolutely a "no brainer," Farnum said during some downtime between classes at the UC last week.
"Hey, if I can do it, anyone can," said Farnum, 46, who was the first in his family to attend college as well. He will speak at PLU's Veterans Day Celebration on Friday. Farnum spent just over 22 years in the military before retiring in 2007, where he then attended Green River Community College before transferring to PLU in 2009.
"PLU has a well-rounded program, and the Yellow Ribbon Program was just remarkable," he said.
Like Farnum, Duong Huynh, 28, went into the Army right out of high school. When he graduates with a degree in English, he plans to continue his education, pursuing a masters of education, and eventually teaching high school English. While joining the military provided Huynh the opportunity to travel – he's logged time in Kuwait and England – he decided to take advantage of PLU's academics after learning about the Yellow Ribbon program and take advantage of its well respected teaching program.
"I want to help people and give them the skills to help themselves," said Huynh.
Then there were also the clubs that played to his interests,such as the Karate Club and the Student Veterans Association.
For Jennifer Cigler, 26, the Army was one way to get out of her small hometown in Pennsylvania and see the world. But once she was stationed at Fort Lewis,she was attracted to PLU's history department, the university's small classes,and its Holocaust Studies Program. And having an award-winning ROTC program didn't hurt either, she said.
"It was between the U of W and PLU, and I chose PLU," she said. She plans to apply to law school once she finishes up her degree next May.
Ryan Butters is also interested in law school and plans to take his LSATs in December. Even being in this position – considering going to law school – it's a source of amazement for Butters, 37. Butters readily admit he really didn't apply himself in high school, or his first attempt at college.
Information
PLU's Veterans Day Ceremony will begin on Friday, Nov. 11, at noon and wrap up at 1 pm at Lagerquist Concert Hall in the MBR. Refreshments will be served after the ceremony. A Yellow Ribbon information session will precede the ceremony at 11 am in Room 201 at the UC. On Monday, a memorandum of understanding with the state was signed that officially declared PLU a "Veteran Friendly" campus.
Date: November 11, 2011 – November 11, 2011
Time: 12:00 pm – 1:00 pm
"I really didn't take school seriously, and I got horrible grades," he said.
While working as a civilian on the island of Midway in 2001, Butters decided to join the Army after 9-11 and witnessing the soldiers stopping by the island on the way to their deployment in the Middle East. Eight years later, after leaving the military, he tried college again, this time at South Puget Sound Community College, where he received his AA degree. But when he looked at continuing his degree – history in this case – he found that some colleges frowned at his rather mixed academic results. But not PLU.
"I sat down with the transfer admissions counselor and put my cards on the table," said Butters. "And he listened. PLU gave me another chance. They decided I was more than those earlier grades."