Currently Reading:
Construction projects continue apace on upper and lower campus
August 8, 2012
Construction projects continue apace on upper and lower campus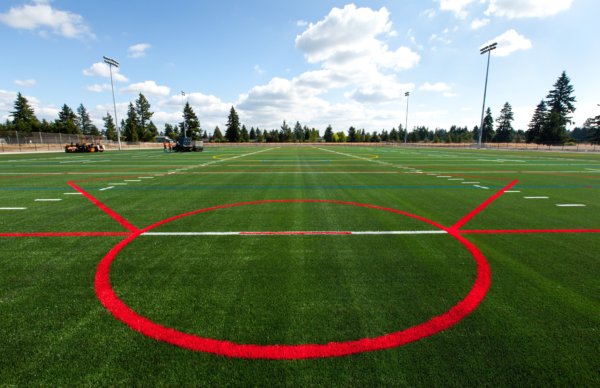 Although students may not be on campus to see it yet, a lot is taking place around the construction zones at PLU.
Work continues on the Karen Hille Phillips Center for the Performing Arts, as phase two construction begins with the gutting of the auditorium, stage area and the downstairs. When construction is complete in 2013, the center will house a remodeled Eastvold Auditorium, the new Studio Theater and a scene shop. The Tower Chapel will also be renovated, which has been renamed the Ness Family Chapel.
On lower campus, several changes are being made that will be a benefit not simply PLU's student-athletes, but all students. A new baseball field is being installed – scheduled to be finished in September – with the literal re-skinning of the field. In addition, a new synthetic turf field was installed, with a completion date of Aug. 10.
The pool, after closing in January due to damage caused by severe weather, has new beams supporting the roof. There are other changes, too. The drains are being replaced and, by the end of the summer, the pool will have a new coat of paint, new lockers and a new floor, said John Kaniss, PLU's director of construction management. A new entrance to the pool will be constructed and all the glass will be replaced as well.
Nearby, Names Fitness Center will also be getting a facelift. According to Kaniss, it has already received a new coat of paint, and new voltage lines will be installed for the big-screen televisions that will be installed in the near future.
There are many smaller projects, too. Mortvedt Library has new carpet. Ordal and Stuen Halls have new front desks, and the Harstad Hall resident room renovation project – started last summer – has been completed. New floors and some furniture have been installed, and all rooms are freshly painted.