Currently Reading:
PLU among top 'Military-Friendly' schools
September 21, 2012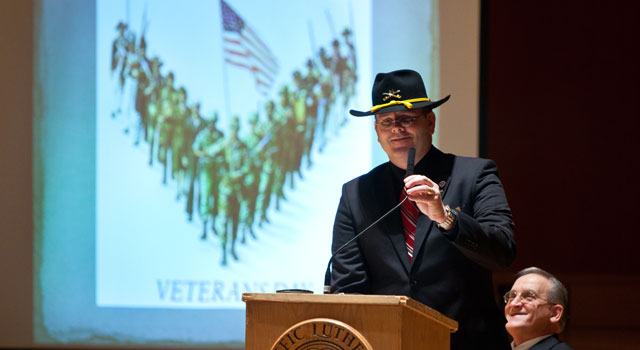 PLU among top 'Military-Friendly' schools
Pacific Lutheran University was named a top Military Friendly School for 2013 by G.I. Jobs Magazine.
According to the magazine's publisher Victory Media, inclusion on the list of top Military-Friendly Schools represents the top 15 percent of colleges, universities and trade schools that are doing the most to embrace America's service members, veterans and spouses as students.
Those represented on the list also are recognized for providing exceptional resources and assistance for military students and their families.
G.I. Jobs Magazine used a data-driven survey of more than 12,000 Veterans Affairs-approved schools nationwide to evaluate and measure the institutions vying for a spot on the list. This is the fourth year the magazine has released the list.