Currently Reading:
Study away offers students endless opportunities
October 12, 2012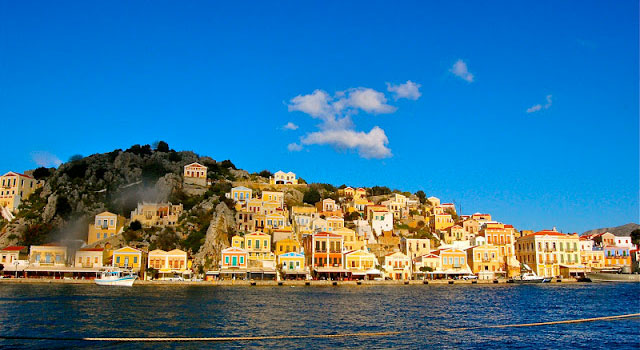 Study away offers students endless opportunities
For PLU students like Global Studies and Anthropology double major Hailey Jung '13, studying away is essential to the college experience.
The Billings, Montana native has spent a semester in Norway and j-terms in Neah Bay and Martinique.
"You get such a completely different experience than if you were just at PLU. In a different country, you're out of your element," Jung
said.
By taking her educational experience off campus, Jung had the opportunity to immerse herself in a new culture in which she learned
more than she ever imagined.
"A whole new world opened up to me," said Jung. "I met a lot of people from around the world. I met people from different religions that I had never really talked to. Just meeting different people and realizing that they're just regular people kind of opened my mind a lot."
Jung's story echoes those of other PLU students who study away. Fellow Global Studies major Jennie Greb '13, who is also pursuing a degree in Hispanic Studies, found that studying away allowed her to learn about a culture firsthand.
"I think studying away is really effective in breaking down barriers. It opens you up to so many diverse perspectives — being there you're just able to experience the culture as it is," said Greb, who traveled to Ecuador in January 2011 and spent the fall in Oaxaca as part of a PLU gateway program.
Since returning from their travels abroad, both Greb and Jung have become sojourner advocates at the Wang Center, where they encourage students to seek out opportunities to study away globally and locally.
"Some of the J-terms, like Neah Bay, give you the opportunity to go somewhere you wouldn't think about going," Jung said. "They can become more globally aware and globally focused even in their own community. Even if you aren't able to go abroad you can still cultivate that global knowledge that the school emphasizes," Greb added.
Regardless of where they study, these types of experiences are invaluable to students, according to Acting Director of the Wang Center Tamara Williams. "Because we go there to study and not travel, because of the way we engage, we ultimately get to know people and places more than if it were just travel," said Williams. "When we say global education, we don't just mean beyond our borders."
Studying away helps students foster a variety of skills that will help them be successful when they return to PLU and after they graduate.
"Students are actually demonstrating evidence that they are able to move nimbly from one cultural context to another," Williams explained.
Such willingness to participate outside their comfort zone, flexibility, and maturity are the types of qualities that will expand opportunities for students.
"The study away experience is an experience that is increasingly being valued by graduate schools and non-profits," said Williams. "There have been longitudinal studies that have been published recently that students will find jobs in half the time than students who don't study away."
The Wang Center hosted in annual study away fair Wednesday in the UC, where it promoted its diverse program offerings ranging from J-terms on the Tacoma Hill Top and in Tanzania and semesters in Norway and Trinidad and Tobago.
"It's a life experience and so what you learn while you're away you'll carry on throughout your life," Greb said.