Currently Reading:
PLU alum seeks to engage community
November 1, 2012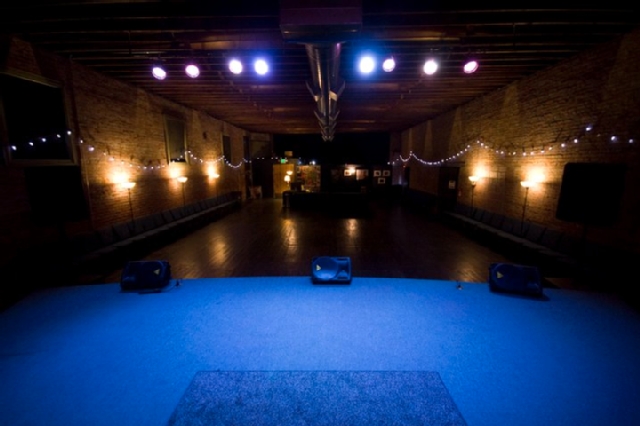 PLU grad seeks to engage community in Northwest music scene
By Hailey Rile '12
Creating a new meeting place for people who wouldn't traditionally meet and being exposed to the Northwest music scene in ways that he never was before;these are two of Sean Howell's '02 favorite parts about his entrepreneurial work.
Howell, along with his business partner, operates Raw Space, a cross between a professional music venue and community center in downtown Ellensburg, Wash. The business, the largest venue of its type in a 90-mile radius, is an initiative of the Elmira Arts Project, whose aim is to promote historic preservation, cultural interaction, economic growth and creating just a plain great place to spend time at.
"It's been a really big success for us," Howell said.
A wide array of events take place at Raw Space, including comedy, rock and roll and folk music performances, weddings, civic events, rummage sales and lectures, as well as other events with unique connections to the university.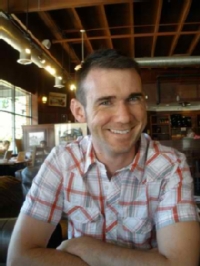 Howell got involved with the project in early 2011, roughly a year after his business partner purchased an 1889 building and began converting it into a stage with a sound system. The goal was to attract artists to the area and liven up that part of town.
"He was excited," said Dean DeCrease, Howell's business partner and friend of more than a decade. "He's very interested in the arts and saw this as an opportunity to do something different."
Howell spent most of his life growing up in Fallbrook, Calif., but thanks to having a father who worked for NATO, he had the chance to attend boarding school in Rome for three years before heading to college.
Howell majored in economics while at PLU, also concentrating on religion and biology. Involved in many activities around campus, including philosophy club, student radio and yearbook, Howell was most passionate about ASPLU and the crew team. Since graduation he has enjoyed several finance-related jobs, including working for Thrivent Financial for Lutherans. Howell currently serves as a financial advisor with Allstate, spending his time between Seattle and San Francisco. His work with Raw Space is mostly done remotely and in addition to his job at Allstate.
Despite all the success the duo has had with the venue, Howell said not every event and performance goes well.
"You can have hits and then things that aren't hits," Howell said. "It's not always fun."
DeCrease said he appreciates all the work that Howell does. Although DeCrease is the man-on-the-ground and Howell provides more support from afar, DeCrease said that arrangement works out well.
"He provides a tremendous amount of perspective and dispassionate analysis because I'm so deeply involved," said DeCrease. "He balances me out."
With 47 rooms that can still be worked on in the vicinity around Raw Space, Howell said they hope to develop this currently unused property into other art spaces. Their goal is to keep expanding and to one day be a self-sustaining business. Howell sees great things for the future.
"He's passionate, fearless, and energetic," DeCrease said. "He's optimistic with a good head for business and a really good heart."