Currently Reading:
Ghoulish Food
November 5, 2012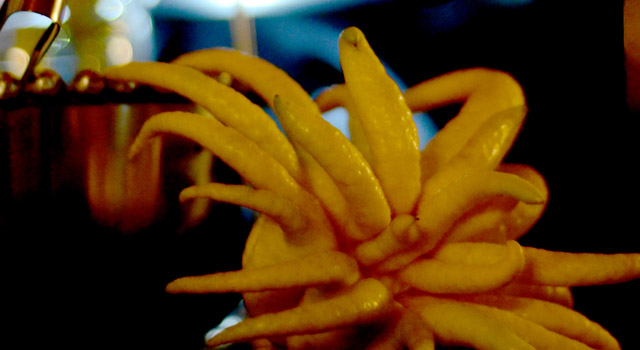 Ghoulish Food
By Jesse Major '14
Dining and Culinary services offered dishes designed to take students out of their culinary comfort zone during the annual Ghoulish Food event on Halloween.
Students had the opportunity to try a plethora of dishes that crossed into many different cultures.
One dish many students didn't have the heart to try was the rabbit confit.
"I was struggling to eat the rabbit," said Nicole Jordan '15.
Jordan was surprised by some of the dishes she tried and said she wished there was more time to try the foods.
The mangosteen fruit surprised her. At first, Jordan had no intentions of trying it. Although it has a similar name to mango – which is the reason she didn't want to try it – it is not the same.
Surprises like this are why Dining and Culinary Services does Ghoulish Food each year.
"The goal is to present stuff common to other cultures," said Doug Hinners, sous chef. "These dishes are only weird to us."
"We have chosen dishes that go just outside a person's normal reality," Hinners added.
Fried chicken gizzards are a normal dish in the south, Hinners said.
"Many people have reservations for eating raw fish," Hinners said. Once you do it though, you see how enjoyable it actually is, he added.
Hinners championed the tuna poke for this reason.
Another fishy dish that was out of the norm was the smoked mackerel. While smoked fish isn't that unusual, serving the entire body of the fish – head and all – is enough to prevent some people from trying it.
Culinary Services tries to present dishes that people wouldn't normally try on their own, but would try again.
Many people found it difficult to take the first bite of their Chinese tea eggs, which were a brownish color with cracks resembling spider webs. After the first bite though, many found it enjoyable.
These dishes aren't easy to try on your own, Hinners said.
"Us doing a little of the work makes a difference."