Currently Reading:
Food For Thought: Staci Ferrin
December 1, 2012
Staci Ferrin '13: 'A microwave is a girl's best friend – in college at least.'
Between her classes, working at Facilities Management on campus, and volunteering at Tacoma Rescue Mission Preschool,
Ferrin has little time to spend cooking quality meals for herself. "I feel like food is my last priority, especially healthy food," Ferrin said. "I do a lot of soup and Cup-of-Noodles. I've found I can have it any time of day."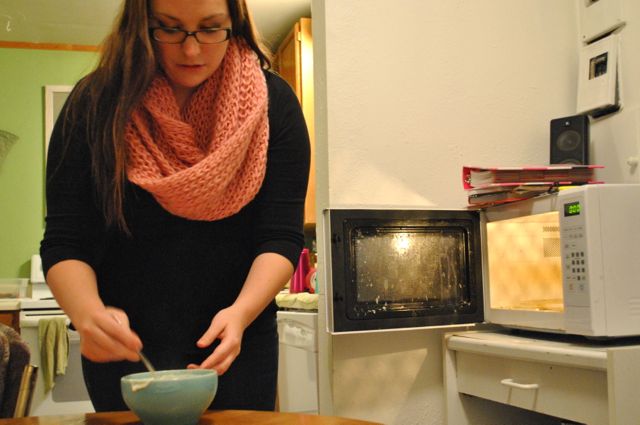 Major: sociology
Hometown: Federal Way, Wash.
Staple Food: bowl of soup or Cup-of-Noodles
Specialty: grilled chicken and a salad
Where she gets her food-spiration: her father
Where she gets her food: QFC and Fred Meyer
Grocery List: soup, cereal, oatmeal, chicken, Greek yogurt, bananas, wheat thins, rice cakes, and frozen vegetables
Breakfast: oatmeal or cereal
Lunch: banana, yogurt, and rice cakes
Dinner: soup and salad or chicken and oatmeal
Late Night Snack: cereal