Currently Reading:
KPLU names new general manager
December 17, 2012
KPLU names new general manager
Erik Nycklemoe has been named General Manager of KPLU/Pacific Public Media, succeeding Paul Stankavich, who will retire at the end of January 2013 after leading the station since 2007.
"The quality of applicants was extremely high, reflecting the high regard KPLU has across the country and the fine work of the KPLU staff," said Steve Olson, Vice President of Development & University Relations at Pacific Lutheran University, licensee of KPLU-FM.  "We believe Erik's broad experience and leadership skills will move KPLU forward into a future with many challenges and opportunities for public media."
Nycklemoe has served as Director of Network Initiatives at American Public Media Group in St. Paul, Minnesota, since 2008.  (The Group includes American Public Media, Minnesota Public Radio, Southern California Public Radio, Classical South Florida and Greenspring Media.)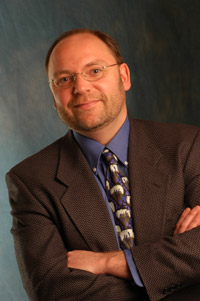 His responsibilities include acquisitions, developing multi-year business strategies and pursuing partnership opportunities.
He will begin at KPLU on February 4.
While at American Public Media Group, Nycklemoe also assumed interim leadership roles including managing director of music programming, where he envisioned and helped to launch Minnesota's first statewide used instrument campaign for schools.  Nycklemoe presided over the purchase of more than 20 stations and translators in four states, developed enterprise and company performance metrics and dashboards, and led the multi-year, enterprise-wide constituent relationship management initiative which is expected to generate millions in annual additional revenue. He also spearheaded Minnesota Public Radio's involvement in a corporate/non-profit collaboration with the goal of eradicating hunger in the state.
Between 2002 and 2008, Nycklemoe held two positions at Minnesota Public Radio. As Director of Radio, he was program director of MPR's news and classical services, managing on-air programming and on-air membership activities for 38 MPR stations and Classical 24 which is carried on 250 stations nationwide. As Director of Broadcasting, Nycklemoe led production and operation of MPR's three regional broadcast streams and oversaw the management of 38 radio stations.
Nycklemoe also worked as Program Director/Executive Producer at Arizona Public Radio in Flagstaff, and as News Director and Program Director at New Hampshire Public Radio in Concord. In the early 1990s, he held production and editorial positions at National Public Radio in Washington, D.C.
He holds a Bachelor of Arts degree from St. Olaf College and a Master of Theological Studies from Harvard University Divinity School.
"This is an exciting and important opportunity in a wonderful part of the country," Nycklemoe said. "Seattle/Tacoma is one of the best public media markets in the country–with amazingly supportive audiences. I can't wait to start working with the staff and supporters to build KPLU so it can even more fully realize its public service mission."