Currently Reading:
Sacred sites and coal mounds
April 22, 2013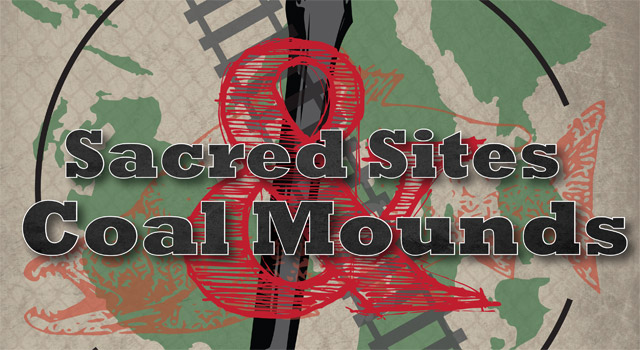 Sacred sites and coal mounds
As part of Earth Week, PLU's GREAN Club will host two guests from the Lummi Nation to talk about their struggle against one of the country's largest coordinated industrial developments.
The land along the northern border of the Lummi Nation's land, located west of Bellingham, is one of several proposed building sites for massive coal export terminals in the region.
For months, individuals like Jewell James, a long-time leader of the Native American nation, and Jay James, a Lummi council member and fisherman, have fought against the global coal companies behind the proposed sites to save their sacred land.
Jewell and Jay James will share their story with the PLU community at 7 p.m. Monday, April 22 in Chris Knutzen Hall in a talk entitled, "Protecting the Coast Salish Treaty, Natural Resources, Sacred Places and Life Ways."
In addition to the environmental effects, the Lummi Nation is concerned about losing irreplaceable ancestral grounds if all the permits are issued and the proposal goes through.
For more information about the situation facing the Lummi Nation, see: https://www.lummi-nsn.gov/