Currently Reading:
Where you will study away this January?
June 12, 2013
It is not too late to decide where you will study away this January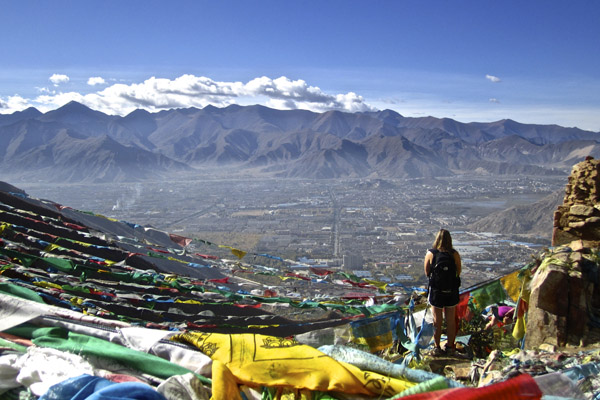 Tibet 2012, submitted by Evan Koepfler
It may be summer, but it is never too late to start thinking about January Term 2014 – particularly, where you want to study away. The Wang Center for Global Education has extended its deadlines to make it easier to apply.
Of the 25 dynamic faculty-led study-away programs offered this January, more than 15 international programs – including those in Antarctica and Argentina, Cuba, Northern Ireland, and Liberia – have space availability. And five domestic programs also have availability, including a program in Washington, D.C. (To see a complete list of course offerings available, click here.)
"J-Term study-away courses offer students the opportunity to earn academic credit and explore different academic disciplines in exciting locations across the globe," said Megan Grover, manager for the short-term study-away programs at the Wang Center.
For those who are still considering an unforgettable educational experience but missed the deadline, Grover said application deadlines have been extended on a space available basis.
The new application deadlines for January 2014 are:
September 30 – international programs
November 1 – domestic programs outside of Washington state
November 22 – domestic programs within Washington state
Students may also be eligible to submit a Global Scholar Award application, as long as funding is still available. If eligible, students would receive a credit of up to $1,000 toward the program fee. To learn more about the award, and to download the application, click here.
This January will be a great time to study away, as it will be the fourth time PLU students have been studying simultaneously on all seven continents since we were the first American university to do so in 2006. All J-Term study-away programs are four credits each, and are lead by PLU faculty. Program fees generally include program-related transportation, lodging, some meals, and study tours and excursions.
To learn more about PLU's study-away opportunities, contact Megan Grover at 253-535-8754 or megan.grover@plu.edu. Or visit www.plu.edu/studyaway/.