Currently Reading:
Mortar Board
January 3, 2014
PLU Earns Prestigious Mortar Board Chapter
By Sandy Deneau Dunham
PLU is populated with outstanding student leaders and meaningful, campuswide ways to recognize them—from Emerging Leaders to the Ubuntu Award and Pinnacle Society—but until now, there was no opportunity for national recognition.
That's where Mortar Board comes in.
PLU now has its own chapter of the premier national honor society, which recognizes college seniors for superior achievement in scholarship, leadership and service. Each chapter nationwide creates a cohort experience for students, who elect leadership positions and assume responsibility for ongoing programs and service.
PLU Mortar Board dates
Feb. 10: Nomination solicitations begin as the list of eligible students becomes available. Nominated students will be invited to submit an application.
March 7: Application deadline.
Week of April 14: Selected students will be informed—or, traditionally, "tapped"—by current Mortar Board members.
Early May: New members will participate in orientation.
May 12: Formal induction ceremony during the Celebration of Leadership.
"Having a Mortar Board chapter at PLU will allow students from across campus to meet together on a regular basis to perform service projects around Tacoma with the support of a nationally recognized organization," said ASPLU president Aaron Steelquist '14.Students not only will benefit from Mortar Board—they also helped bring the chapter to PLU. Amber Baillon, Associate Director of Student Involvement and Leadership, contacted Steelquist and other student leaders about working on the Mortar Board application. In October, PLU hosted a Mortar Board representative, who met with students, administrators and President Thomas W. Krise. At the same time, PLU submitted a formal petition, which included proposed Mortar Board programming shaped by Steelquist and fellow students Molly (Elizabeth) Maloney, Mackenzie Deane, Thomas Flanagan, Pamela Barker, Danay Jones and Katy Leonard-Doll."The programming we decided PLU's Mortar Board chapter would work on was a combination of things we currently see PLU students doing as well as holes we saw in the co-curricular experience," Steelquist said. "We all brainstormed what a Mortar Board chapter would look like at PLU and gave Amber a student perspective as she worked through the application."
The group worked to ensure proposed service programs were unique and widely beneficial. "Students are already very active in volunteer projects through the Center for Community Engagement and Service, and we didn't want to simply duplicate their success, so we looked for other places around campus we could serve," Steelquist said. Here are the programs the group submitted:
1.    Student Leader Mentor Program. Chapter members will, in collaboration with university offices and programs, identify emerging student leaders and serve as mentors who provide advice, encouragement and resource navigation during regularly scheduled meetings.
2.    Student Leadership Series. Chapter members will contribute to an annual student leadership series by planning and presenting several workshops.
3.    Together with Parkland. Each spring, the chapter will coordinate an event that will bring together the PLU campus and the Parkland community.
4.    Senior Leadership Reflections. The chapter will coordinate a senior leadership reflection event wherein members share their PLU story, including the scholarship, leadership and service experiences that have shaped their learning.
5.    America Reads. The chapter will support PLU's America Reads program, which aims to improve childhood literacy through service in five area elementary schools as part of the schools' reading programs. America Reads also supports Mortar Board's national Reading is Leading initiative.
In late November, word arrived that the petition had been granted.
The next step is to build PLU's chapter; the inaugural Mortar Board will be inducted in May 2014.
Here's how it works: Current juniors with a 3.5 cumulative GPA are eligible for Mortar Board membership. (This year, PLU also will induct honorary members who are current seniors.) Eligible students will be invited to submit an application and résumé beginning Feb. 10. Once selected, students will participate in an orientation and the formal induction. Then, during their senior year, inducted students will be active members in the society, contributing to campus life and the community through programs and service.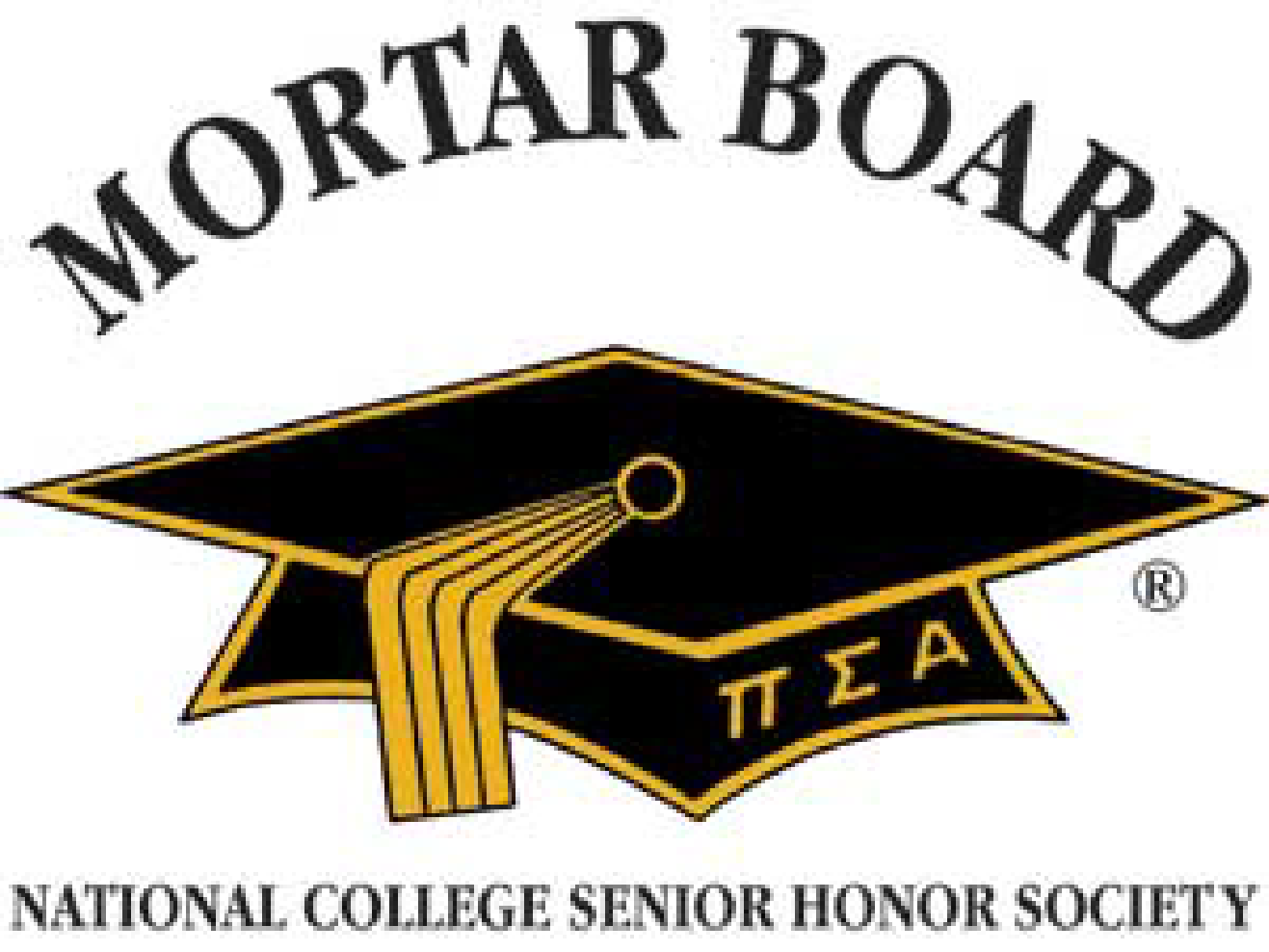 Student Involvement & Leadership will oversee the processes for selection, installation and initiation of PLU's initial cohort—and all subsequent ones—and the chapter will be advised on a rotating basis by Lizz Zitron, Ian Jamieson, Eva Johnson and Baillon. Membership is quite a distinction for students—and for PLU: As a member of The Association of College Honor Societies (ACHS), the nation's only certifying agency for college and university honor societies, Mortar Board is a widely recognized symbol of dedication and success."On top of the service-oriented nature of the board, there is a certain prestige that comes with being a Mortar Board campus," Steelquist said. "While PLU is already a university that is recognized for the amazing graduates it produces, the addition of a Mortar Board chapter on campus will be just one more feather in our cap."