Currently Reading:
Economic Index
January 9, 2014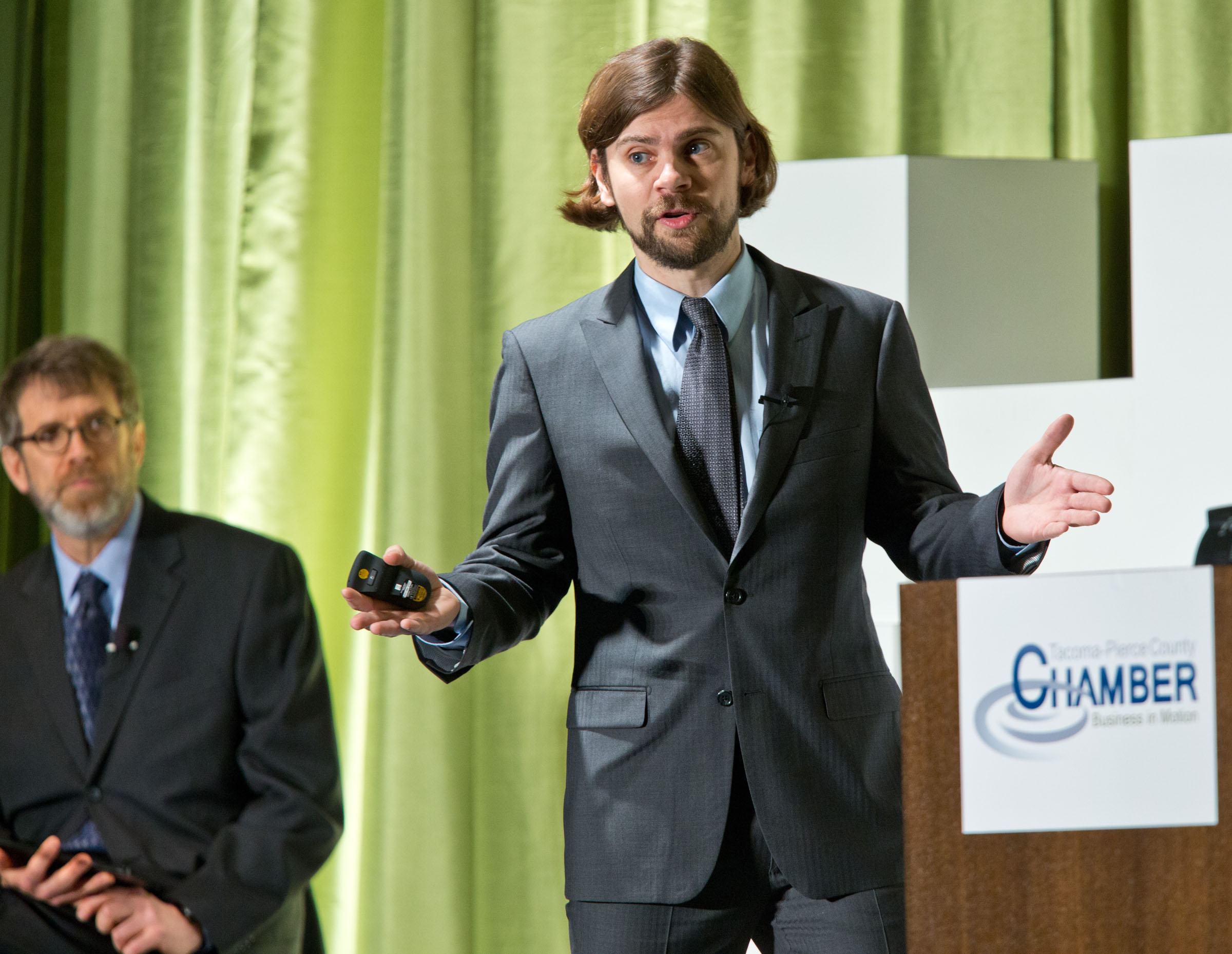 PLU Economics Professor Dr. Martin Wurm addresses the Pierce County Economic Index forum on Jan. 9, 2014, as fellow Professor Neal Johnson looks on.
PLU Professors Deliver Pierce County Economic Forecast
Pacific Lutheran University economists Drs. Neal Johnson and Martin Wurm delivered the 2014 Pierce County Economic Index (PCEI) forecast this morning at a breakfast at Tacoma's Hotel Murano hosted by the Tacoma-Pierce County Chamber.
Looking ahead in 2014, the economists predicted that jobs will continue to expand in the county at an increased pace, retail sales will rise modestly following a strong year, real-estate activity and trade will perform at levels comparable to last year, and families should have more disposable income.
"The economy still faces headwinds from a shaky jobs recovery and persistent long-term unemployment, but stock prices are at lofty levels, the recovering housing market continues to grow, and an anticipated pickup in economic growth nationwide is brightening the sales prospects for many local business owners," the economists reported.
The report noted that factors outside the region will contribute to downside risk, including the potential for a slowing Chinese economy, the uncertainty surrounding U.S. tax and budget policy, the potential for a slowdown in the U.S. housing recovery, and European economic and debt problems. Pierce County will benefit from stronger employment growth, stronger retail sales and slightly more robust real estate and trade figures, at least compared to the immediate post-recession years. Despite these positive developments, however, the local recovery is not yet complete; some problems persist in the labor and real estate market.
One of the key concerns is the timing (and extent) of planned deactivations at Joint Base Lewis-McChord. The base not only supports returning servicemen and servicewomen, but also acts as a major source of civilian employment and as a source of revenue for local business. Future cuts at the base have the potential to act as a substantial drag on the local economy. In the meantime, looming labor disputes between Boeing and one of its unions in neighboring King and Snohomish County have been resolved, averting the potential risk of Boeing shifting production out of state – at least for the time being.
Some of the major predictions in the 2014 forecast include:
•    The Pierce County economy will grow by 1.8 percent in 2014, following 2.8 percent growth in 2013 and 2.2 percent growth in 2012.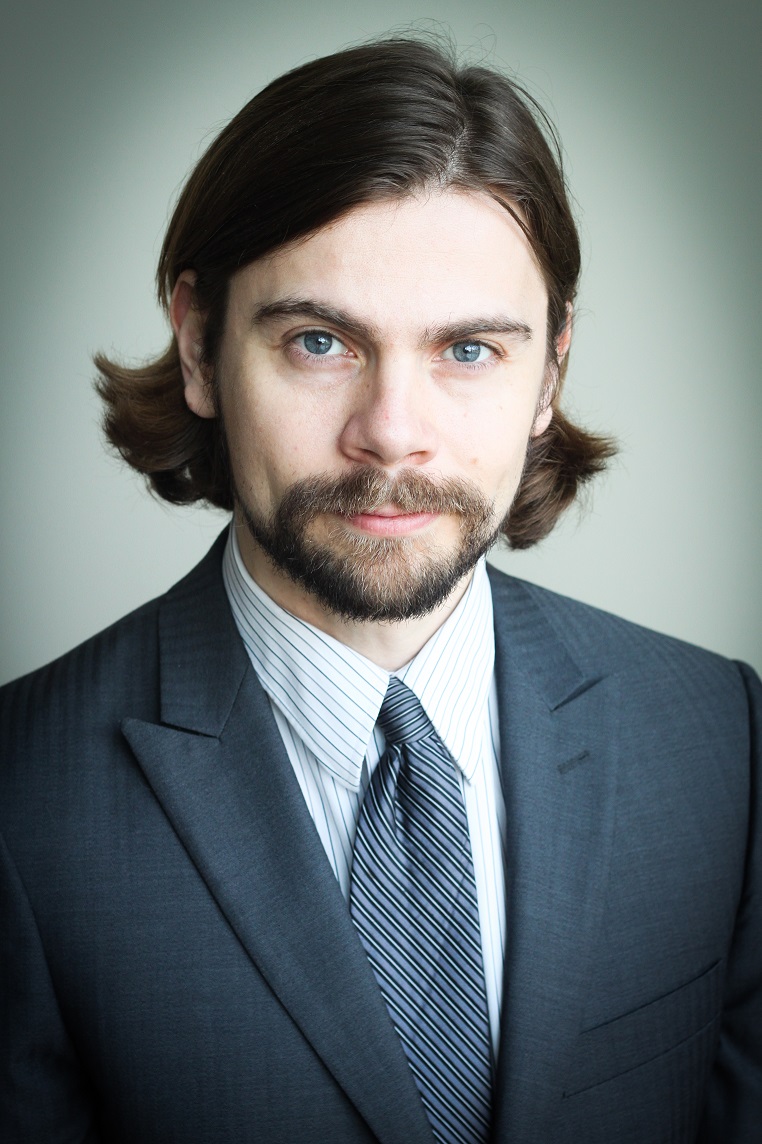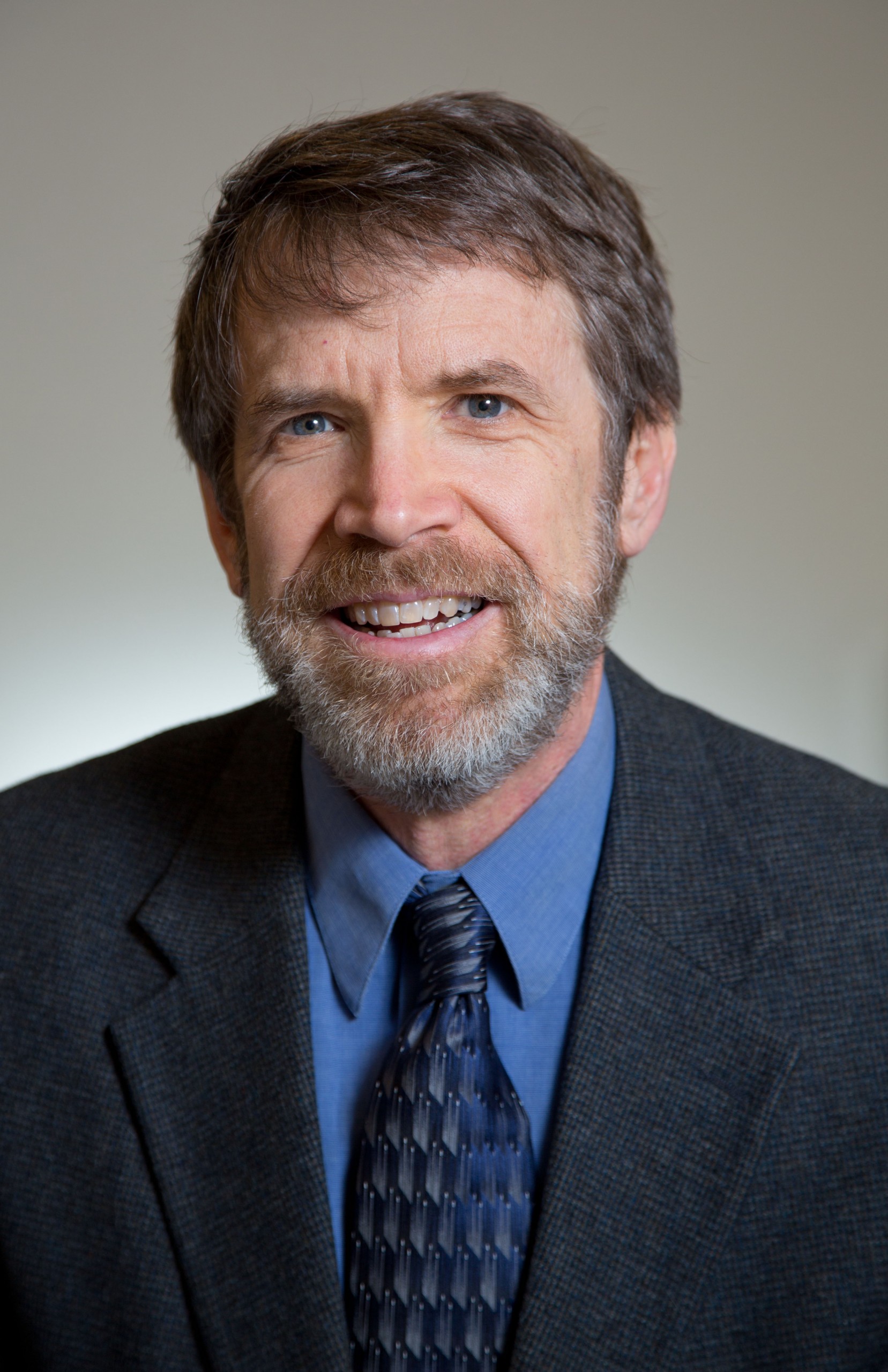 •    Employment will grow by 4,600 jobs in 2014, following the addition of 3,900 new jobs in 2013. Meanwhile, an additional 4,800 workers will start to seek jobs, as young graduates enter the market and some discouraged jobseekers resume their search.
•    The unemployment rate, which peaked at a little over 11 percent in early 2010, will drop from 7.4 percent at the end of 2013 to 7 percent by the end of 2014.
•    Retail spending by consumers rose by 1.1 percent in 2012, after inflation.  2013 saw strong growth in real retail expenditure of 6.5 percent over the year, and will see an additional 4.2 percent growth in 2014.
•    After inflation, individuals on average will have 2.1 percent more income in their pockets than in 2013.
•    After a healthy improvement last year, single-family housing activity will look a lot like 2013, this year.
•    While industrial real estate numbers are not forecast through 2014, the sector had a strong year in 2013.  Office space showed improvement, while the market for retail space weakened slightly.
The Pierce County Economic Index was one of the first index of its kind in the United States, and remains one of only a few econometrically based, local area-forecasting models. Dr. Martin Regalia, senior vice president for Economic and Tax Policy, Chief Economist, U.S. Chamber of Commerce, presented the national economic forecast at the breakfast, which also featured performances by contestants from The Voice, including PLU alumna Stephanie Anne Johnson.