Currently Reading:
Lutes at Oxford University
January 21, 2014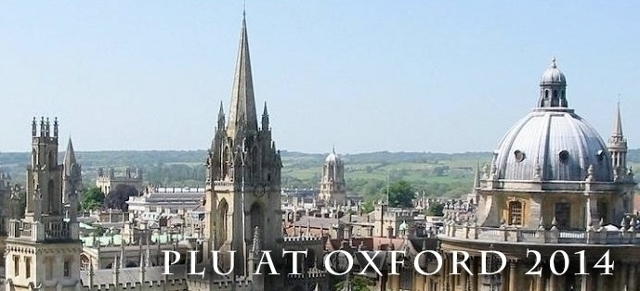 Lutes study social justice at one of the world's oldest, most prestigious universities
By Barbara Clements, Content Development Director
Nine Pacific Lutheran University students are studying at Oxford University as part of the first such program at PLU, one of the only universities on the West Coast to offer such an opportunity.
The students, who departed PLU the first week of J-term, will spend the next six months at Oxford studying social justice issues, those issues around violence and conflict and humanitarian intervention. There also is a service component to the program, said program leader, Philosophy Professor Greg Johnson.
Johnson said he has been working on the program for the last 18 months. Originally scheduled for launch in 2015, Johnson said that all the pieces fell into place early – so why not 2014?
"No university on the West Coast, with perhaps the exception of Stanford, has a program like this," Johnson said before leaving for Oxford earlier this month.
You can follow the students' experiences in Oxford at this webpage, as well as on Facebook, Twitter and Google+.
Oxford University is the site of the oldest English-speaking university and is considered one of the world's greatest educational institutions. Students there come from 139 countries. This university has the largest library system in Britian and is home to the Bodleian Library, at 400 years old, one of the greatest libraries in the world.