Currently Reading:
SCC Exhibit Opens Feb. 6
January 23, 2014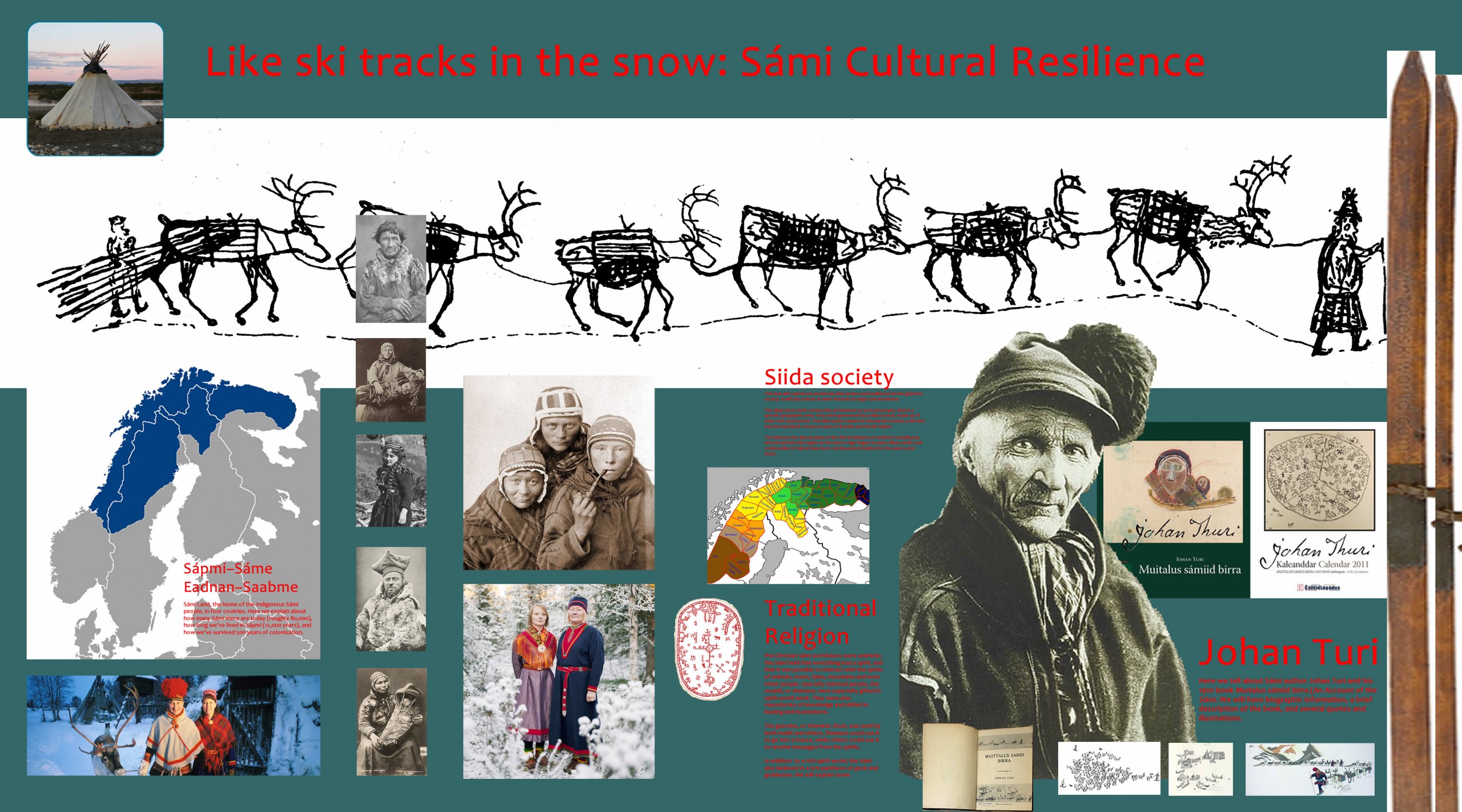 Scandinavian Cultural Center Exhibit Kicks Off Months-Long Human-Rights Inquiry at PLU
By Sandy Deneau Dunham, Content Editor
Pacific Lutheran University's renowned Scandinavian Cultural Center (SCC) will hold a free public reception celebrating the opening of an important exhibit that explores the history of the Sámi, the native people of Northern Scandinavia.
Examining Sámi culture, history and resistance to colonial pressures, Us Local People: Sámi Vuoiŋŋa and Resilience relates how the Sámi have endured land theft, racism and attempts to eradicate their culture and language—not only resisting and surviving, but also building a vibrant society of their own. The Sámi, historically nomadic reindeer herders, today are considered leaders in the indigenous rights movement.
In conjunction with PLU's prestigious Wang Center Symposium (Legacies of the Shoah: Understanding Genocide, War Crimes and Crimes Against Humanity) Feb. 20-21; the seventh annual Powell-Heller Conference for Holocaust Education, March 12-14; and the annual Bjug Harstad Memorial Lecture, by Professor Henning Howlid Wærp of the University of Tromsø, the SCC exhibit—along with a separate campus exhibit on the Danish rescue of Jews during World War II—essentially serves as the kickoff of a two-month-long campuswide examination of struggles for human rights and dignity.
About the Exhibit
'Us Local People'
Opening reception: 4-8 p.m. Thursday, Feb. 6.
Exhibit dates: Feb. 6- April 1.
Location: Scandinavian Cultural Center in the Anderson University Center at PLU.
Admission: Free.
The SCC exhibit opens with a free reception at 4 p.m. Feb. 6 as part of PLU's second annual celebration of Sámi Álbmotbeaivi—Sámi National Day, chosen in 1992 by the Sámi people of Norway, Sweden, Finland and Russia in commemoration of the first international Sámi congress in Trondheim in 1917. PLU's opening celebration will include music, film and food, as well as a talk by Professor Troy Storfjell, a Mark Sámi. The free exhibit, on display through April 1, includes artifacts, multimedia clips and a full-sized Sámi reindeer tent. Visitors also can learn about ongoing threats to Sámi life and culture, especially transnational mining ventures, and get a unique look at how today's Sámi are fighting back, and at the experience of Sámi immigrants to the United States. SCC Director Elisabeth Ward worked on the exhibit with Lynn Gleason, a Sámi-American student from Puyallup; Storfjell; and student Peter Hunt. Many of the artifacts were loaned by Sámi Americans living in the Pacific Northwest.