Currently Reading:
Top ten for study away
January 21, 2014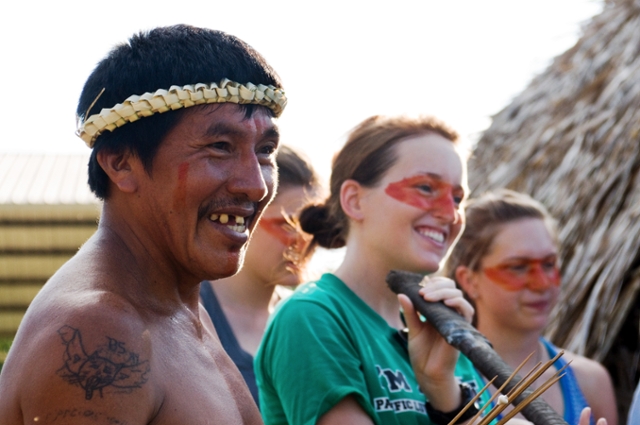 PLU ranks in Top 10 for Study Away
Pacific Lutheran University ranked ninth in the nation in the 2013 Open Doors Report on International Educational Exchange, with 59.4 percent of its undergraduates, or 392 students, participating in a study-abroad program in 2011-12.
In the report, released by the U.S. Department of State, PLU was ranked in the category "Leading Institutions by Undergraduate Participation in Study Abroad: Top 40 Master's Institutions."
The report found that the number of U.S. students studying abroad expanded by 3.4 percent to an all-time high of 283,332 in 2011-12, quadrupling over the past two decades from 71,000 students in 1991-92.
PLU's Study Away program is a fundamental element of the university's commitment to global education. PLU was the first American university to have Study Away students on all seven continents at the same time. By weaving a global education through all areas of study, PLU encourages students to become true global citizens through on-campus Global Studies Programs with world-trained faculty and one-on-one mentorship; international Gateway Programs in China, Norway, England, Mexico and Trinidad and Tobago; and Study Away opportunities that fit every major and any budget.
PLU also was recognized for first-class global studies in 2009, when the university received the 2009 Senator Paul Simon Award for Campus Internationalization, a prestigious award that honors outstanding efforts on and off campus to engage the world and the international community. PLU is the first and only private college in the West to have received this honor.